Councillors have supported plans by ex-footballers Gary Neville and Ryan Giggs to build a 40-storey skyscraper in Manchester city centre.
They agreed with city council planning officers the benefits of the £200m scheme outweighed the impact on the "historic environment" in the immediate area including the town hall and the Albert Memorial in Albert Square.
Members of the council's planning committee voted 6-3 in minding to approve the proposals but one councillor branded the tower a potential eyesore and said it would be "stuck up like a big candle in an area which is Victoriana in essence".
Local Government Secretary Sajid Javid will have the final say on the project, which includes a luxury hotel and apartments, and will consider whether to officially review the planning application.
The former Manchester United stars said the development would deliver "the biggest statement in architecture" the city had seen in modern times when they unveiled the plans.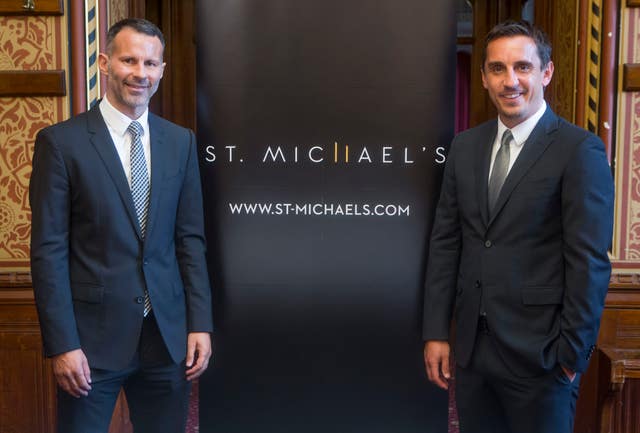 The number of objections plummeted from 1,520 to the original scheme to less than 200 for the current proposal but Historic England remained opposed on heritage grounds because of "cumulative harm" that would be caused to highly graded listed buildings.
Other objectors said the development remained too large and was out of scale.
Planning officers acknowledged there would be an environmental impact in some cases but noted it could address an "identified need for a prestigious mixed use scheme of the highest quality at a strategic location in the heart of the city centre".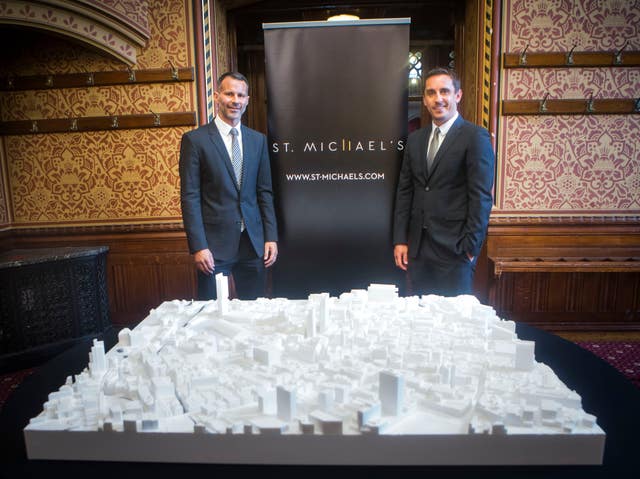 It is estimated the development, to be known as St Michael's, will create 1,800 jobs, many of which would be at graduate level.
In recommending to councillors they should be minded to approve the plans, the city council's planning officers concluded: "The development would create a new landmark for Manchester, setting new standards in design and quality of accommodation, which will reinforce the city's position nationally and internationally.
"It would respond to demands from businesses, residents and visitors, and aid the city's economic growth and prosperity."
Speaking at Tuesday's planning meeting at Manchester Town Hall, Councillor Hugh Barrett wanted the plans rejected because the tower was "too big" with an imposing view "in every direction you look at".
He said: "Stuck up like a big candle in an area which is Victoriana in essence. It will become an eyesore.
"It will provide some economic benefits obviously… but it will create a problem that we don't want and will harm the presentation of our city in the future."
Councillor Basil Curley said he did not object to tall buildings but they needed to be in the appropriate place and this tower, he said, would have a negative impact on some of the most historic buildings in the city.