Parsons Green bomb victims have described a fireball ripping through their Tube train, melting clothes, singeing hair and causing terrible burns.
Some 93 passengers ducked for cover and scrambled to get off the District line train after a wall of flames engulfed their carriage during the rush hour on September 15 last year.
CCTV footage showed a crowd dashing for the stairs on the platform, leaving bags and purses behind on the floor where a bucket inside a Lidl bag continued to burn.
Teenage asylum seeker Ahmed Hassan, 18, had left the bomb containing 400g of explosives and shrapnel on the floor, having got off one stop earlier, his Old Bailey trial heard.
He sat in the dock with his head bowed as passengers gave their accounts of the horrifying blast and its aftermath.
He said: "I was thrown to the ground. The flames were overwhelming. It was intense heat. I thought I had lost my ears. I thought my head was on fire.
"I was knocked out so I woke up on the carriage floor and it was a matter of seconds. Just as I got to the doors, the doors started to close. It was a little bit scary."
Retired counter-terrorism officer Alex Beavan said: "I heard a huge popping sound. Looking towards the direction of the sound, I saw a rolling fireball coming over the ceiling at the back of the train.
"Everything goes in slow motion. There was a woman. I could see her realise what was happening and she began screaming and some men were shouting 'Run'."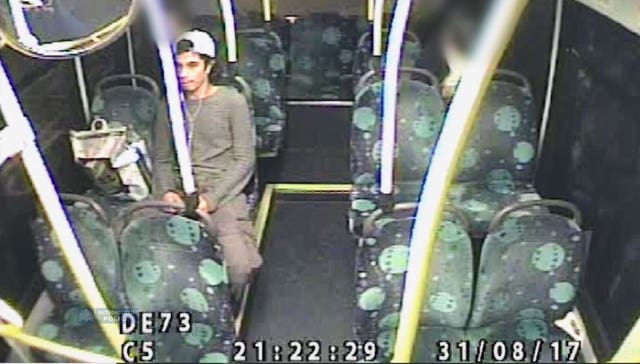 Lucinda Glazebrook suffered serious burns when she was hit by the "fireball".
She said: "I kept touching my face and feeling the back of my hair and my hair was coming out in chunks, and I asked somebody if my face was burnt, because I couldn't see it but I felt the heat from the fireball so I was scared of the damage that it had done to my face."
Aimee Colville got on the District line train seconds before she heard a "loud bang" and "cracking".
She said: "Then the next thing, there was a bit of a shudder and then a wall of glass came across.
"That morning I had curled my hair and I had put hairspray in my hair so when the flames came over me my hair immediately caught fire."
A witness, who referred to herself as Miss S, wept when she told how her tights melted as the fire got through to her legs and face, causing significant scarring.
Army officer Craig Palmer is trained in handling explosives and improvised explosive devices (IED).
He said: "I had seen the wall of faces in terror who rushed past me.
"I couldn't see any parts of a person, and expected there to be a suicide bomber, or parts of a bomber."
He told jurors he realised it was no "hoax" when he saw wires sticking out of what he thought was an IED.
The court has heard how Hassan allegedly used his prize for being "student of the year" to buy the key chemical to make his bomb on Amazon.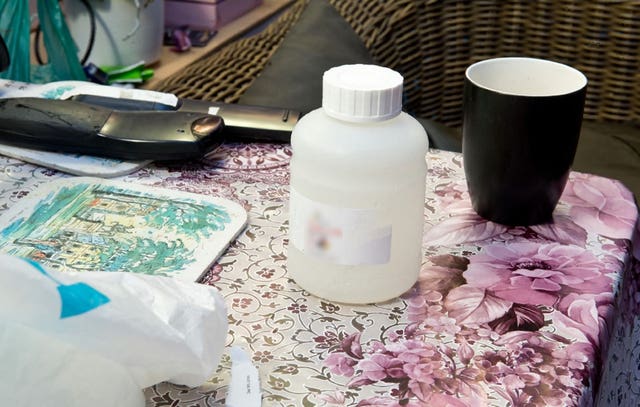 He allegedly packed it with shrapnel to cause maximum carnage, buying the metal items from Asda and Aldi in Feltham the day before.
When Hassan was tracked down in Dover, Kent, the day after the bombing, he admitted he was responsible.
Prosecutor Alison Morgan has said experts concluded it was simply "luck" that the bomb did not fully detonate.
Jurors were shown dramatic CCTV footage of the explosion as well as Hassan's route on the day of the bombing.
Hassan denies attempted murder and using the chemical compound TATP to cause an explosion that was likely to endanger life on September 15 last year.