The number of pothole-related callouts received by the RAC each day has more than doubled this week.
The huge increase has come in the wake of the wintry weather caused by the 'Beast from the East' and Storm Emma.
Between February 1 and March 3 this year, the breakdown service received an average of 104 callouts a day from stricken motorists whose cars had suffered damage because of poorly maintained roads.
But over the past three days (Sunday to Tuesday), and after a fairly rapid weekend thaw, that figure stood at an average of 218 callouts a day.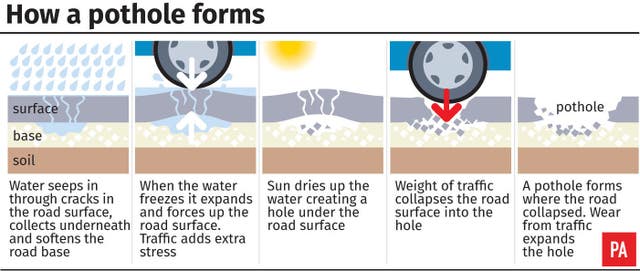 Following last week's sub-zero conditions, the RAC said it was fearful that the huge increase was because water had got into cracks in road surfaces, then froze and expanded in the cold weather, splitting the Tarmac.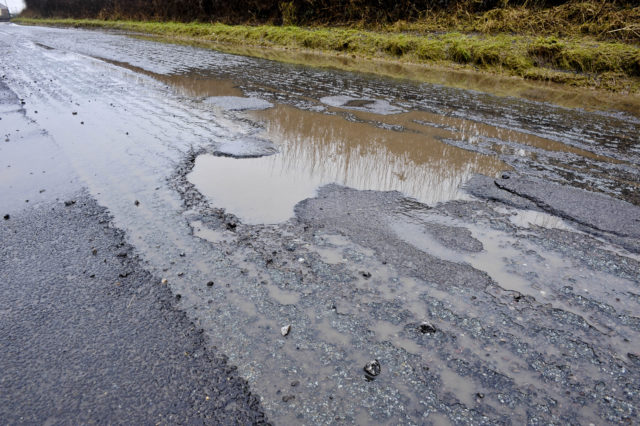 At the time, the breakdown service warned that the UK's road network "hung in the balance", particularly if there was a cold start to 2018.
Speaking today, RAC spokesman Simon Williams said: "While the snow caused serious short-term travel disruption, motorists will sadly be suffering its consequences for months and possibly years to come as our roads were already in a poor state of repair before the extreme cold weather hit.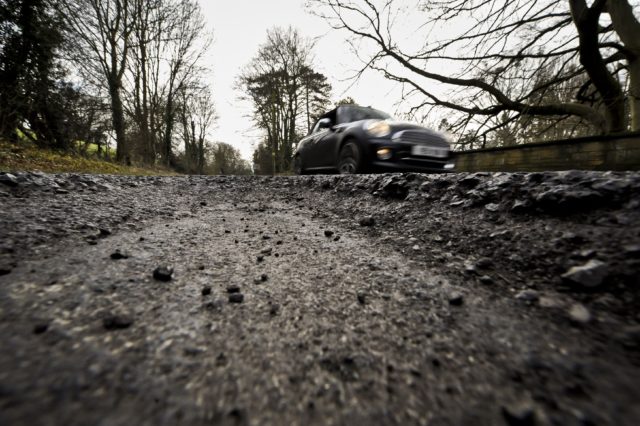 "Despite a succession of government 'Pothole Funds' the state of UK roads is still poor. Road users find themselves faced with a multitude of different types of potholes and road surface defects."
Mark Morrell, a campaigner better known as Mr Pothole, said: "I've been campaigning about the state of our roads for five years, but in all that time I can't remember them ever being worse.
"We all know local authorities are cash-strapped but they also have a duty to provide road surfaces that are fit for purpose which many sadly aren't."