Stories which highlight the breadth of women's roles in the First World War are being revealed to mark International Women's Day.
Documents, photographs and paintings showing female activity from working in munitions factories to driving ambulances in France are being shared by the Imperial War Museums (IWM) in the final year of the centenary of the conflict.
They include material gathered for the Women's Work Collection from 1917 as part of the creation of the IWM, as well as accounts that give an insight into what life was like for women in the First World War.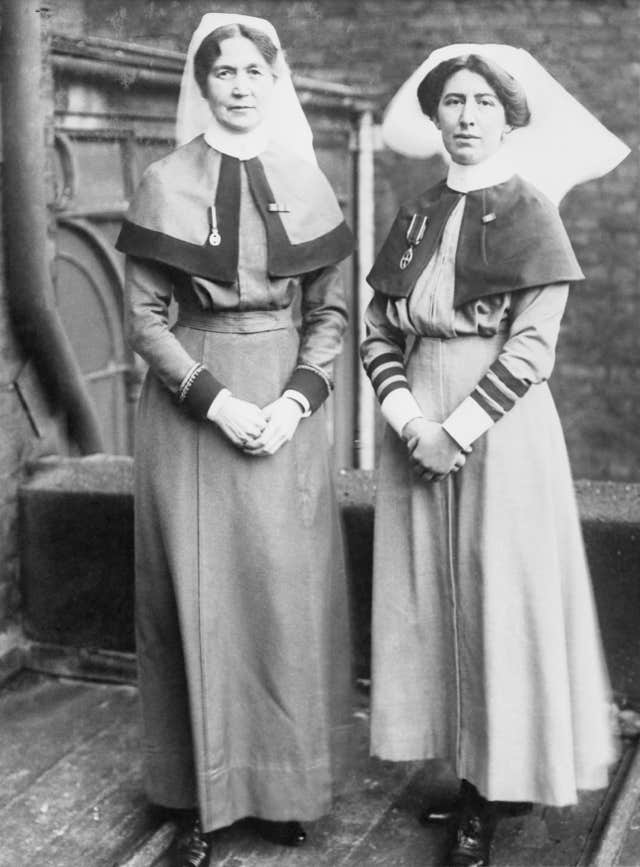 Working women included Isabella Clarke, who described the tough conditions in a munitions factory and the death of her friend from TNT poisoning.
She said: "We were coming home for our Easter holidays and my friend was stopped, and they noticed that both her eyes, and mine, the whites of our eyes were discoloured a little bit, but hers was badly.
"I came home as usual on my Easter holidays, and then they come and inform me that she had died."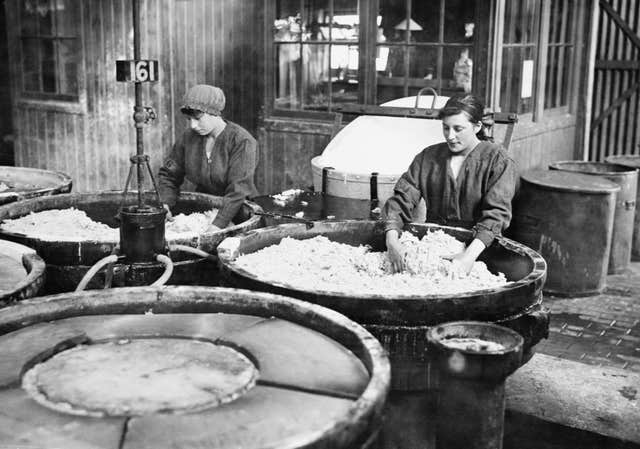 They soon set up their own emergency treatment station north of Ypres, just 50 yards from the front line, nursing in the cellar to avoid shelling.
Other testimonies of the war collected by the IWM include those of Agnes Allen, from Dundee, who was able to become a nurse despite her father's disapproval because he died before war broke out, and Mary Lees who drew attention as "the first girl to work on the land in Devon".
Jane Cox, who worked at Schneiders Garment Factory in London, said the war taught women to stand on their own feet.
"It was the turning point for women. Men became a little bit humbler. They weren't the bosses anymore.
"Because, years ago, once you were married, you stopped at home and the men could go to the pub, but a woman couldn't. But during the war the women learned and they've been learning ever since."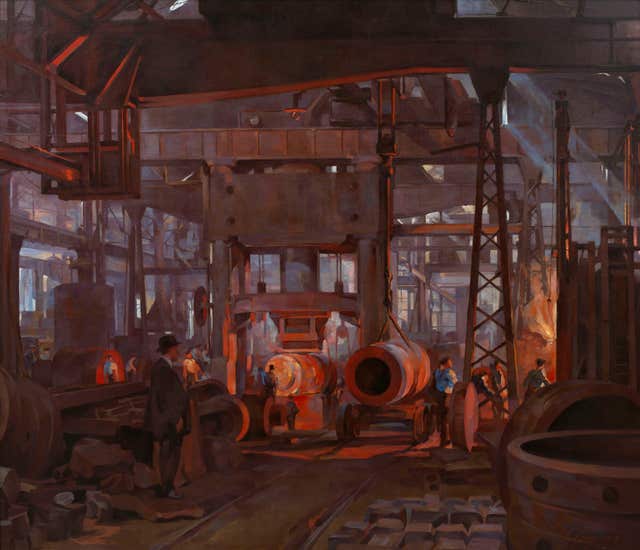 The committee wanted to acquire images of women working, and Norfolk woman Olive Edis, a member of the Royal Photographic Society was commissioned to take photographs of women in France and Belgium – producing 171 pictures during a gruelling tour in the war's aftermath.
The society artist Sir John Lavery produced paintings, for half his usual fee, of women in different roles, while official photographer of the Home Front, Horace Nicholls took pictures of many women in uniform and at work.
Ten female artists were also commissioned by the Women's Work Sub-Committee, including Olive Mudie-Cooke who served as an ambulance driver in France and Italy, and Anna Airy who produced pictures of munitions factories.
The stories and images are being shared as part of the IWM's  WomensWork100, a programme of events, exhibitions and activities exploring the working lives of women during the First World War.