Pc Keith Palmer has been posthumously honoured by the Metropolitan Police for his heroic response during the Westminster terror attack.
The officer, who was stabbed to death when he confronted attacker Khalid Masood outside the Houses of Parliament last March, was named the winner of the outstanding bravery of the year prize at the Met Excellence Awards.
On the day of the attack on March 22, Pc Palmer, a husband and father, was on duty at the Palace of Westminster.
The 48-year-old came face-to-face with Masood, armed with two large knives, moments after the terrorist drove a car into pedestrians on Westminster Bridge.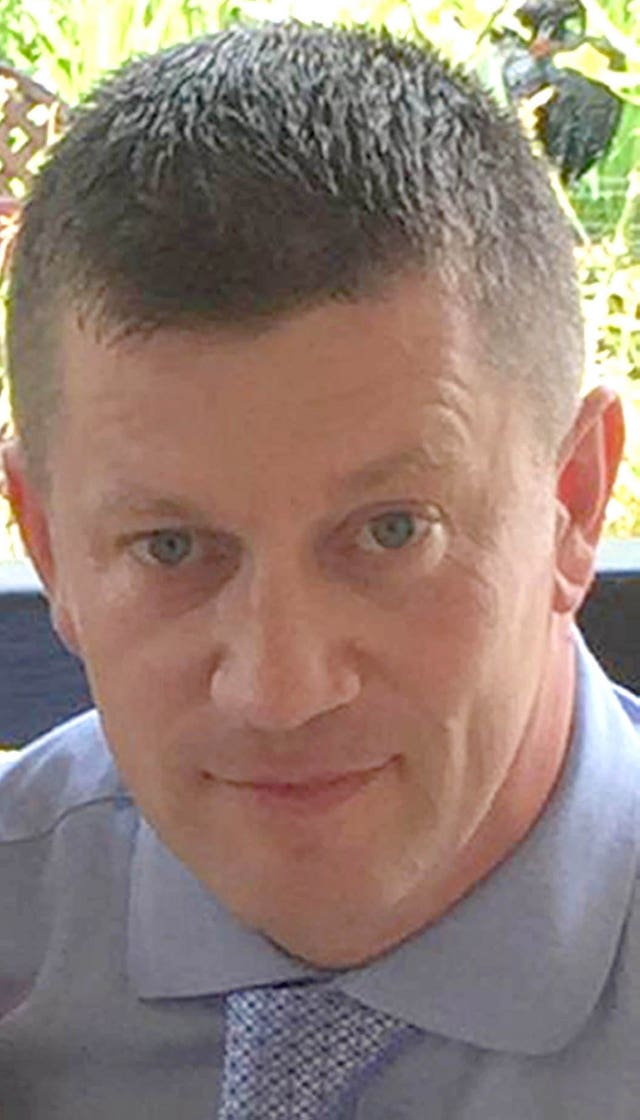 The policeman was fatally wounded in the incident, which came to a close when Masood was shot dead by armed officers.
Pc Palmer had served with the Parliamentary and Diplomatic Protection Group since 2016 and had been with the Met for 16 years.
Conservative MP Tobias Ellwood was also honoured at the London ceremony, and was given an outstanding contribution award for his efforts in rushing to help Pc Palmer.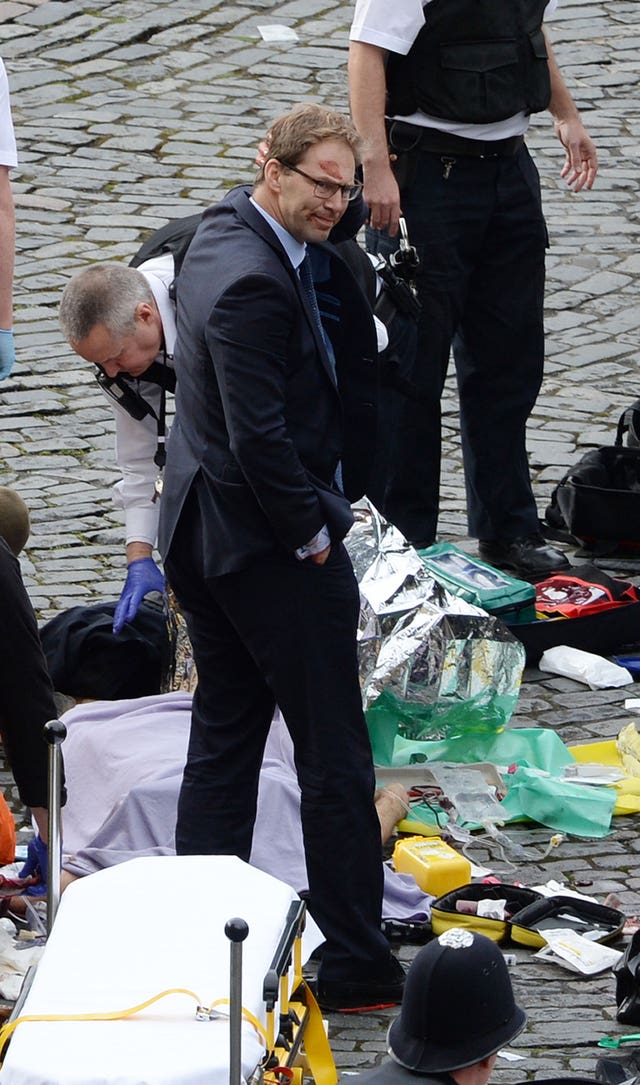 "It's affected my life and I think about it every day," he said.
Mr Ellwood said he cannot help but think about the "dangerous world" people enter every day.
He said Pc Palmer was "an incredible man", adding: "I say this on behalf of every parliamentarian – we never expect to hear shots fired in Parliament, in the mother of all democracies.
"Pc Keith Palmer gave the ultimate sacrifice and we in Parliament are forever indebted for that sacrifice."
"His courage and dedication to duty in confronting a vicious terrorist is testimony to the bravery shown every day by our police, who work so hard to keep us safe.
"It is absolutely fitting that Pc Palmer and the outstanding bravery he showed have been honoured in this way.
"He paid the ultimate sacrifice in carrying out his duties and I am deeply grateful for his commitment to protect our country and its people."
This is not the first honour for Pc Palmer, as last year it was announced he was to be awarded a George Medal in the Queen's civilian gallantry list.
Four other people were killed in the Westminster attack.
Other winners at the Met Excellence Awards included Pc Philip Stone, who was named the police officer of the year.
Pc Stone co-ordinates the work of the Met's Disaster Victim Identification Cadre, which organises the national and international recovery and identification of human remains for the coroner to repatriate them to their families.
The cadre is deployed at short notice and works in challenging environments.
The role is physically and mentally demanding, and Pc Stone was said to have worked tirelessly for funding for equipment and training.
Last year, he co-ordinated the response to five different events, including terrorist attacks and human disasters across the UK.
His teams recovered more than 110 bodies, and all have been positively identified and repatriated to their families.
Pc Stone, 46, said: "It's the toughest year I've ever had, not only from a disaster victim identification point of view, but personally."
He added: "After Westminster, within a few weeks we were called to Manchester.
"And within a week we were into London Bridge and within a week of that it was also Grenfell. So we didn't really have time to take breath.
"I'm exceedingly fortunate that I've got a very, very good support network at home, both through my wife and children."
Scotland Yard Commissioner Cressida Dick said: "I thoroughly enjoyed my first Met Excellence Awards as commissioner.
"It was wonderful to see so many officers, staff, volunteers and community members at the event and to hear their stories.
"The awards provide a great opportunity to showcase some of the extraordinary effort that goes into protecting Londoners and making our city safer for everyone.
"Thank you to all the men and women of the Met who give so much for London every single day."