The UK Government has published details of the devolved powers at the heart of a dispute with Scottish and Welsh ministers.
UK ministers want to retain temporary control in areas such as agriculture, fisheries, food labelling and public procurement after Brexit.
They say a "temporary restriction" on the devolved governments using some of the powers returning from the EU is "to help ensure an orderly departure from EU law and to provide certainty to UK businesses while new legislative frameworks are agreed".
The Scottish and Welsh governments have accused the UK Government of a power grab and introduced their own legislation.
Analysis released by the UK Government states there are 153 areas where EU laws intersect with devolved competence.
It says "the vast majority" of powers returning from Brussels will be controlled by Edinburgh, Cardiff and Belfast from day one of Brexit.
However, there are 24 policy areas it says are expected to require a UK legislative framework and where it is intended that existing EU rules and regulations will "roll over into UK law" for a temporary period.
These include agricultural support, animal health, chemicals regulation, fisheries management and support, food labelling and public procurement.
There are a further 12 areas that UK ministers believe are reserved but are "under discussion with the devolved administrations", including migrant access to benefits and state aid.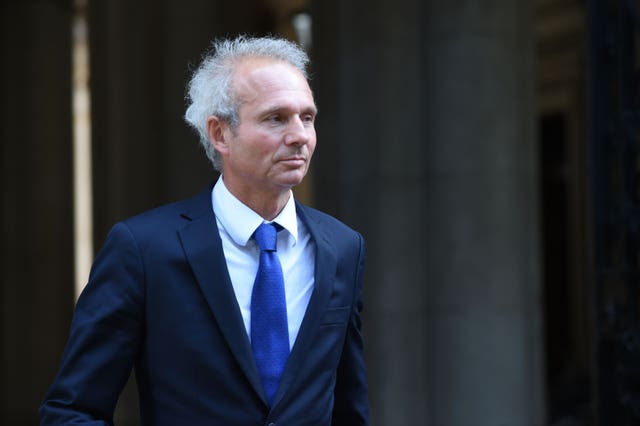 "The vast majority of these new powers will be in the control of the devolved administrations on the day we leave the EU.
"There is a much smaller group of powers where the devolved governments will be required to follow current EU laws for a little bit longer while we work out a new UK approach.
"We are discussing with the devolved governments how this process will work but, as the UK Government, we feel very strongly that we must have the ability to take action to protect the UK internal market which represents a huge investment to everyone in the UK."
Mr Lidington said the analysis had been published to be "open and transparent", adding he hoped an agreement can still be reached with the devolved administrations.
Scotland's Brexit minister Michael Russell said: "This list simply confirms the UK Government's plans for a power grab.
"We are not opposed to working together on joint frameworks in some of these areas but we have been given no assurances on how frameworks will operate, who makes the decisions about them and how we would be able to ensure Scotland's interests are properly protected."
Both the Scottish and Welsh governments have brought forward their own legislation as a "backstop" to ensure the continuity of EU law in devolved areas in the event that agreement is not reached over the UK's withdrawal bill.
Scotland's First Minister Nicola Sturgeon and Wales' First Minister Carwyn Jones are due to hold talks with Theresa May next week.