Damian Hinds will today pledge to cut teachers' hours and workload in a bid to tackle staff shortages in schools.
In his first major speech, the Education Secretary will promise school leaders that the Government will "strip away" pointless tasks to allow teachers to "focus on what actually matters".
Mr Hinds, who took over at the Department for Education in January, will acknowledge that rising pupil numbers are making recruiting and retaining staff difficult for schools.
His comments come amid continuing concerns about teacher shortages, particularly in subjects such as maths and physics.
He will tell the Association of School and College Leaders' (ASCL) annual conference in Birmingham: "Right now, we have so many brilliant teachers in our schools… but, with rising pupil numbers,
I recognise that recruitment and retention is difficult for schools.
"And, clearly, one of the biggest threats to retention, and also to recruitment, is workload. Too many of our teachers and our school leaders are working too long hours – and on non-teaching tasks that are not helping children to learn.
"We need to get back to the essence of successful teaching – strip away the workload that doesn't add value and give teachers the time and the space to focus on what actually matters."
Secondary schools across England have been seeing an increase in numbers prompted by a spike in the birth rate in the early 2000s, that is now making its way through the school system.
This is fuelling a rise in demand for teachers.
Mr Hinds is expected to announce proposals to encourage the recruitment and retention of teachers and reiterate that there will be no new tests or exams, or changes to the national curriculum, beyond those already announced, before 2022.
The minister will also admit that the current system for holding schools to account can "feel very high stakes for school leaders", which filters down to staff, and say headteachers should have clarity about how the system works.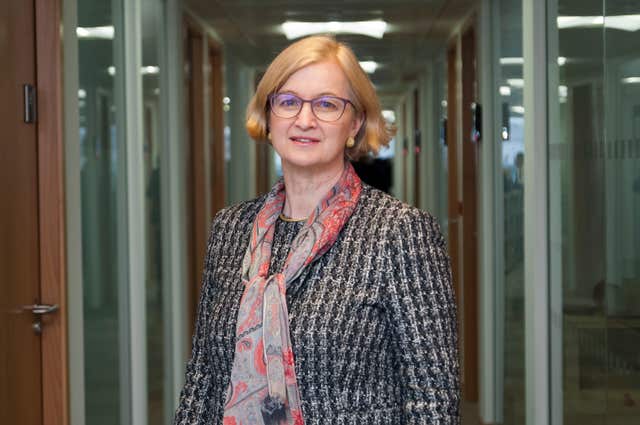 "It really doesn't matter what an inspectorate thinks if we can't attract good people into teaching," she will tell the conference.
"The record number of good and outstanding schools won't be sustained if the people, who make them run so well, are burning out and leaving the profession.
"When I see newly qualified teacherss brimming with passion to change young lives for the better, I think it an utter travesty that so many end up losing their early enthusiasm, because of the pressures of the job. Especially when so many of those pressures are entirely unnecessary.
"Because that's what endless data cuts, triple marking, 10 page lesson plans, and, worst of all, Mocksteds are: a distraction from the core purpose of education. And a costly distraction at that…
"We must do all we can to support removing unnecessary workload for teachers and school leaders… and direct the focus back to what matters."
ASCL general secretary Geoff Barton will say that teacher workload "is one of the key issues or our time in education", adding, "only co-ordinated action by school leaders, Ofsted and the Government will solve this problem."
Mike Kane, Labour's shadow schools minister, said: "The Tories have been promising to solve the workload crisis for years, but the facts are that they have missed their own recruitment targets five years in a row, and teachers are leaving the profession in record numbers.
"This Government can't offer a solution to the crisis in teacher recruitment and retention because they created it."