Barclays has paid out more than £20 million in shares to its top bosses just weeks after reporting a bottom line loss of nearly £2 billion for 2017.
It included a total of £1.7 million in share bonuses for 2017, awarded to nine individuals including chief executive Jes Staley, finance director Tushar Morzaria and chief operating officer Paul Compton.
A further £2 million in stocks were doled out as part of a fixed quarterly payment for eight bosses, ranging between £143,750 and £487,500 each.
The largest portion of shares was doled out as part of deferred payment plans, which includes agreements to buy employees out of the bonus schemes offered by former employers but had to be forfeited when they joined Barclays.
Tim Throsby, who serves as chief executive of Barclays' corporate and investment bank as well as the president of Barclays International, personally received more than £9 million to help cover his own buy-out, having given up a position at JP Morgan where he last held the position of global head of equities until January 2017.
The announcement comes just weeks after Barclays confirmed it had swung to a bottom-line loss of nearly £2 billion after a string of hefty charges, including US President Donald Trump's corporate tax changes and a hit from the collapse of Carillion.
Pre-tax profits rose 10% to £5.3 billion for 2017, but it reported an after-tax loss of £1.9 billion against profits of £1.6 billion in 2016.
It was pushed into the red by £2.5 billion in previously-announced losses from the sale of Barclays Africa Group and a £901 million charge from the US president's January 1 corporate tax changes, as well as a £127 million blow in the fourth quarter from failed outsourcing giant Carillion.
The group's profits, stripping out these charges, were also lower than expected as its investment bank saw earnings dive 22%.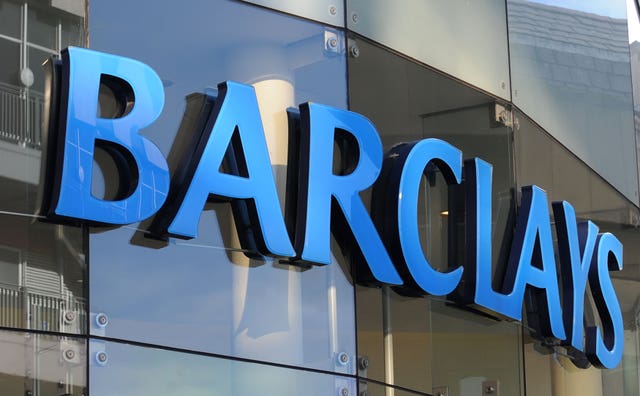 Despite the investment bank woes, staff shared a £1.51 billion total bonus pool for 2017, down just 2% from 2016.
More than 369 employees earned more than £1 million last year, while 11 took home pay deals worth more than £5 million, according to the annual report.
Of these, 32% are based in the UK, 61% in the US and 7% elsewhere internationally.
The annual report published alongside Barclays' full-year results also showed that Jes Staley's total pay package fell to £3.9 million in 2017 from £4.2 million in 2016.
His annual bonus was cut to £1.1 million from £1.3 million in 2016, while his salary remained at £2.4 million and the bank said it was keeping his bonus payments "under review" while he was under investigation over an attempt to identify a whistleblower.