Queen Victoria was on the throne, Old Etonians had just won the FA Cup, and Sherlock Holmes had yet to crack his first case.
This was the last time the UK economy grew by no more than 1.5% for five years in a row.
Now the country is about to experience a similar period of low growth once again, according to today's forecast from the Office for Budget Responsibility (OBR).
Economic growth as measured by GDP is projected to rise no higher than 1.5% in each year from 2018 to 2022.
The country has not seen such persistently low economic growth for five years in a row since 1875 to 1879.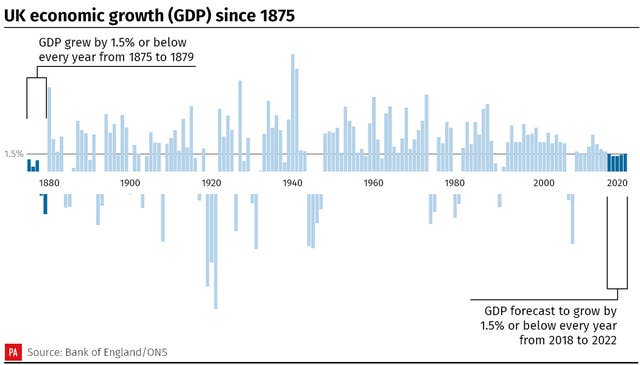 But the following year the economy bounced back and grew by 1.7%.
The pace of growth fell four years in a row from 1944 to 1947, only to recover in 1948 to a healthy 3.2%.
You have to go back nearly 150 years to find an example of five successive years where growth remained stuck at 1.5% or below.
If the OBR's forecasts prove accurate, another five-year run of low growth is already under way.