England's participation in this summer's World Cup in Russia "ought to be in question", a Labour MP has said as the Foreign Secretary refused to rule out a boycott.
There have been calls for Prime Minister Theresa May to consider going further than Boris Johnson's suggestion that officials and dignitaries may not attend in the wake of the Salisbury ex-spy attack.
John Woodcock, chairman of Labour's backbench foreign affairs committee, said England should immediately rule out sending any dignitaries or senior politicians to the tournament, and that the team's participation should also be in doubt.
Speaking to BBC 5 live's Anna Foster, he said: "It gives me no pleasure to say this, but I'm afraid that the World Cup should now be in question.
"I think England's participation in the World Cup ought to be in question, but certainly there should be no question of government officials, dignitaries, of senior members of the FA going over there."
He said he had not personally decided if it would be right for England to play in the World Cup: "I recognise this is the pinnacle of a player's career, and they may only get one shot at it, so it's not a step that should be taken lightly."
And the Conservative chairman of the Commons Foreign Affairs Committee, Tom Tugendhat, raised fears football fans travelling to the country for the tournament may be at risk of harm if tensions escalate between London and Moscow.
Last week, Mr Johnson told the Commons it would be "very difficult to imagine that UK representation" at the World Cup could "go ahead in the normal way" before Mrs May pointed the finger at Russia over the nerve agent attack on Sergei and Yulia Skripal.
And asked about a potential boycott on Tuesday, Mr Johnson said people will have to wait until Wednesday.
He said: "It's very important for people to understand the gravity of what has happened and the outrage that the British government feels about the use of nerve agents, the use of chemical weapons against innocent members of the public, against an innocent police officer on UK soil.
"We will make sure that our response is, as I told the House last week, commensurate but robust."
Pressed on how England could still send a football team to Russia, Mr Johnson said: "You will find that our response is commensurate but robust."
The Duke of Cambridge, the president of the FA, has no plans to travel to the country, Kensington Palace said last week.
Meanwhile, experts said a boycott by officials was unlikely to be effective.
Chatham House experts on Russia, James Nixey and Dr Nigel Gould-Davies, said: "This is merely symbolic, domestically unpopular and unlikely to be emulated by others.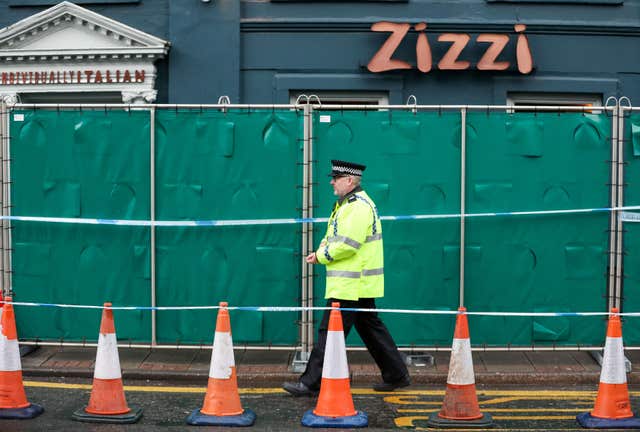 "But there is little gain, and no long-term cost, in not sending the England team."
It is understood the FA have not made any changes to its plans for the tournament and officials have not held crisis talks.
The Football Supporters' Federation says: "The FSF would advise fans who plan on following England abroad to heed all Foreign Office advice – whether that's at the 2018 World Cup in Russia or any future fixtures. 'Be on the Ball' as the Foreign Office campaign says.
"The FA has given no indication that the national side won't compete in Russia. As long as the England team is taking part, then fans will travel in their thousands to back the team, and the FSF's Fans Embassy will be in Russia to support those fans."
On Monday, Mr Tugendhat warned: "We do need to be very, very careful for British fans who are travelling there that they are not in any way caught up in the politics of this.
"And, I'm afraid the danger of Russia responding to British fans for actions taken by their government is all too real."
Many England fans have already spent thousands of pounds on flights and hotels.
If the FA decides to boycott the tournament it will be at the discretion of travel firms whether to give them their money back.
Fans who have booked an independent trip will have no automatic right to a refund unless they made fully flexible bookings.
Even supporters who have bought a package holiday – such as flights and hotels together – are only entitled to cancel without losing their money if the Foreign Office advises against all but essential travel to Russia.
Customers may be offered alternative destinations by travel firms, but given that there is only one football World Cup this is unlikely to be an acceptable solution.
Refusing to go to Russia because England are not competing could be seen as "a disinclination to travel" which is not covered by most travel insurers, although fans are advised to check the small print of their own policies.
Travel packages featuring England's three group matches are being sold for up to £4,000 excluding match tickets.