A gang has been jailed for a cowardly, violent and unprovoked attack which left a Kurdish-Iranian student with life-changing injuries.
Reker Ahmed was subjected to two beatings over the course of 16 minutes, when he and two friends got caught up in the fight in Croydon, south London.
The 17-year-old suffered a fractured spine, a bleed on the brain and facial fractures on the Shrublands Estate shortly after midnight on March 31.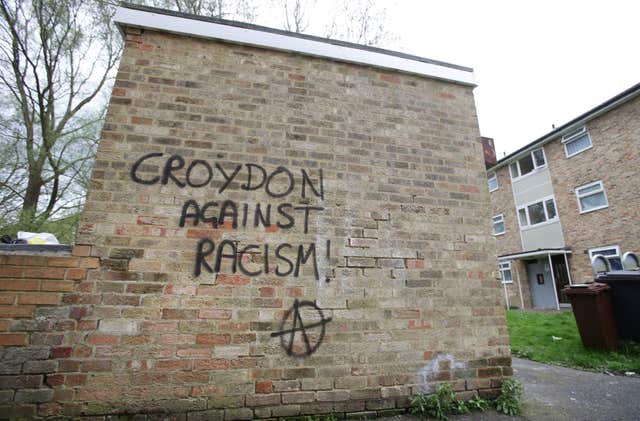 George Jeffrey, 21, of Uvedale Close, George Walder, 21, of Myrtle Road, Lliam Neylon, 20, of Ferris Avenue, and Ben Harman, 21, of Akabusi Close, were each jailed for four years and two months.
Kurt Killick, 18, of Erica Gardens, was sentenced to three years and four months imprisonment.
They were each found guilty by a jury at trial of two counts of violent disorder.
James Neves, 23, of no fixed address, was given two years and four months for one count of violent disorder.
"The precise motive of the attack remains unclear, but there was a racist insult by one defendant at the outset of the attack."
Mr Ahmed, who has no memory of the attack, said that he has since tried to take his own life, has nightmares and flashbacks and does not sleep properly.
He said in a statement: "Since I was attacked I feel extremely distressed and anxious. I cannot understand why anyone would want to hurt me like this for no reason."
During the trial, the jury heard that one of the attackers yelled "You are asylum seekers, you are refugees, you have to go back to your country" at Mr Ahmed and his friend when they told him they were from Iraq and Iran.
The subsequent fight was so violent that a female passer-by pleaded: "Stop. You're killing him."
Mr Ahmed was allegedly stamped on during the second assault in what was described by the prosecution as a "disgraceful episode of violence and thuggery".
Millie Walder, 18, of Myrtle Road, Croydon, was previously given a community order after pleading guilty to a public order offence.