The Prince of Wales brushed off his RAF wings and got to grips with a passenger jet when he visited Heathrow Airport to acknowledge the work of staff.
Charles sat in the cockpit of a British Airways 787 plane as he celebrated the 10th anniversary of Terminal 5 and the work of security and airport workers keeping the nation and passengers safe.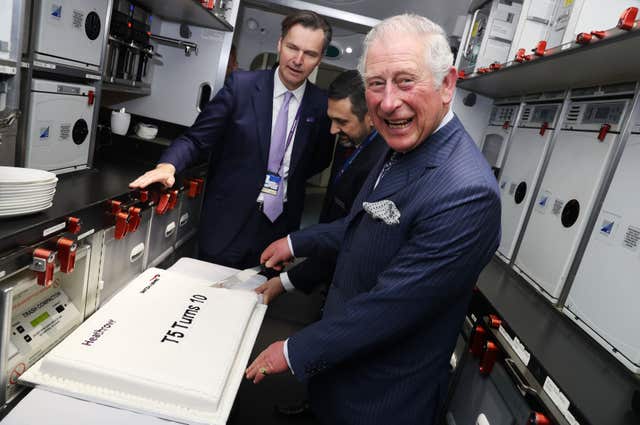 With Charles behind the controls in the captain's left hand seat, BA first officer Kate Beesley, 32, took the seat next to him and talked the prince through the instrument panel as he said "everything's changed so much".
She said afterwards: "It was incredible having him in the cockpit and to know he flew himself when he was with the RAF."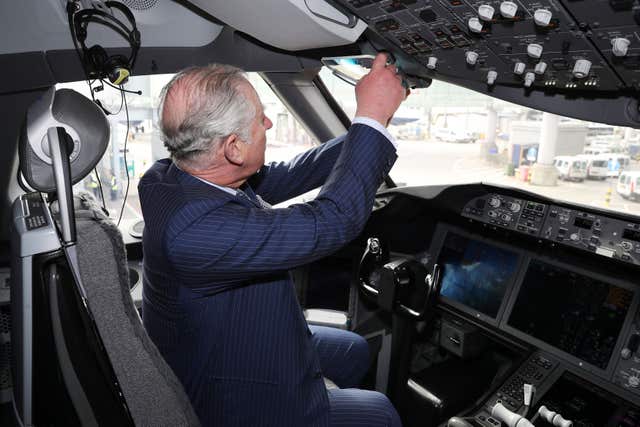 The Boeing 787-9 Dreamliner was ready to fly passengers to Baltimore in America and had some of its crew already on board.
The pilot added: "He trained in helicopters and jets, so very small flight decks, very small instrumentation, whereas this is all about being able to fly for 14 hours across the ocean and then being able to fly accurately to our target destination."
During his tour of Terminal 5, Charles chatted to some of the Met Police officers who patrol the airport and met dogs – and their handlers – used to sniff out explosives, including nine-week-old future police canine Ned, a Cocker Spaniel named after Sean Bean's Game Of Thrones character Ned Stark.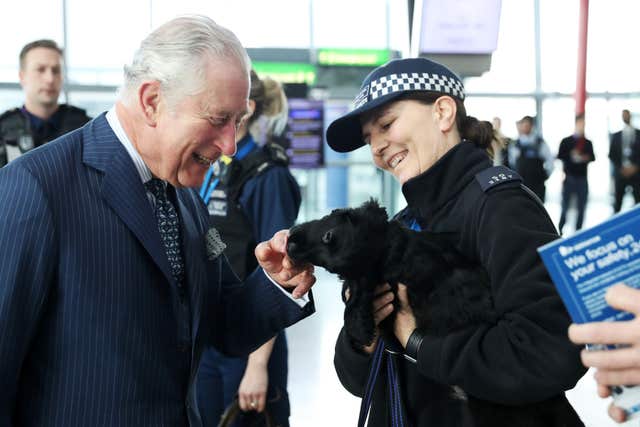 And at the arrivals checkpoint where Border Force staff can stop and check the luggage of passengers entering the UK, he was shown an array of illegal goods, from python skin stiletto shoes to a baby crocodile, seized by officers.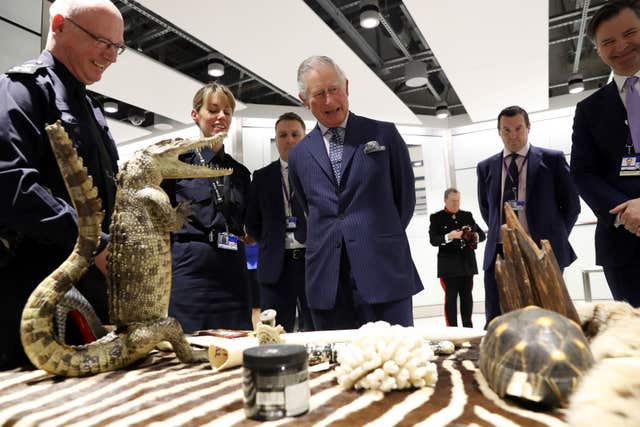 Charles joked with Anne Skinner, a Border Force officer, about how the packages are retrieved, and she said: "The prince asked if we use laxatives and we told him we let nature take its course and he said, 'The things one does for one's country'."