A new counter-terrorism Royal Navy ship has been officially named.
The River Class Offshore Patrol Vessel was given the title Trent by its sponsor Pamela Potts.
It is the third of five such vessels being brought into operations to help secure the UK's borders.
Defence Minister Guto Bebb MP said: "As the third of five Offshore Patrol Vessels being built in Scotland, HMS Trent will soon be part of a fleet of highly capable ships.
"These new vessels will keep the UK safe by conducting counter-terrorism, anti-piracy, anti-smuggling and other vital maritime operations.
"UK Defence has invested in an unprecedented ship-building production line in Glasgow and the city's shipyards with their 1,700 highly skilled engineers and technicians are benefiting from full order books for the next two decades."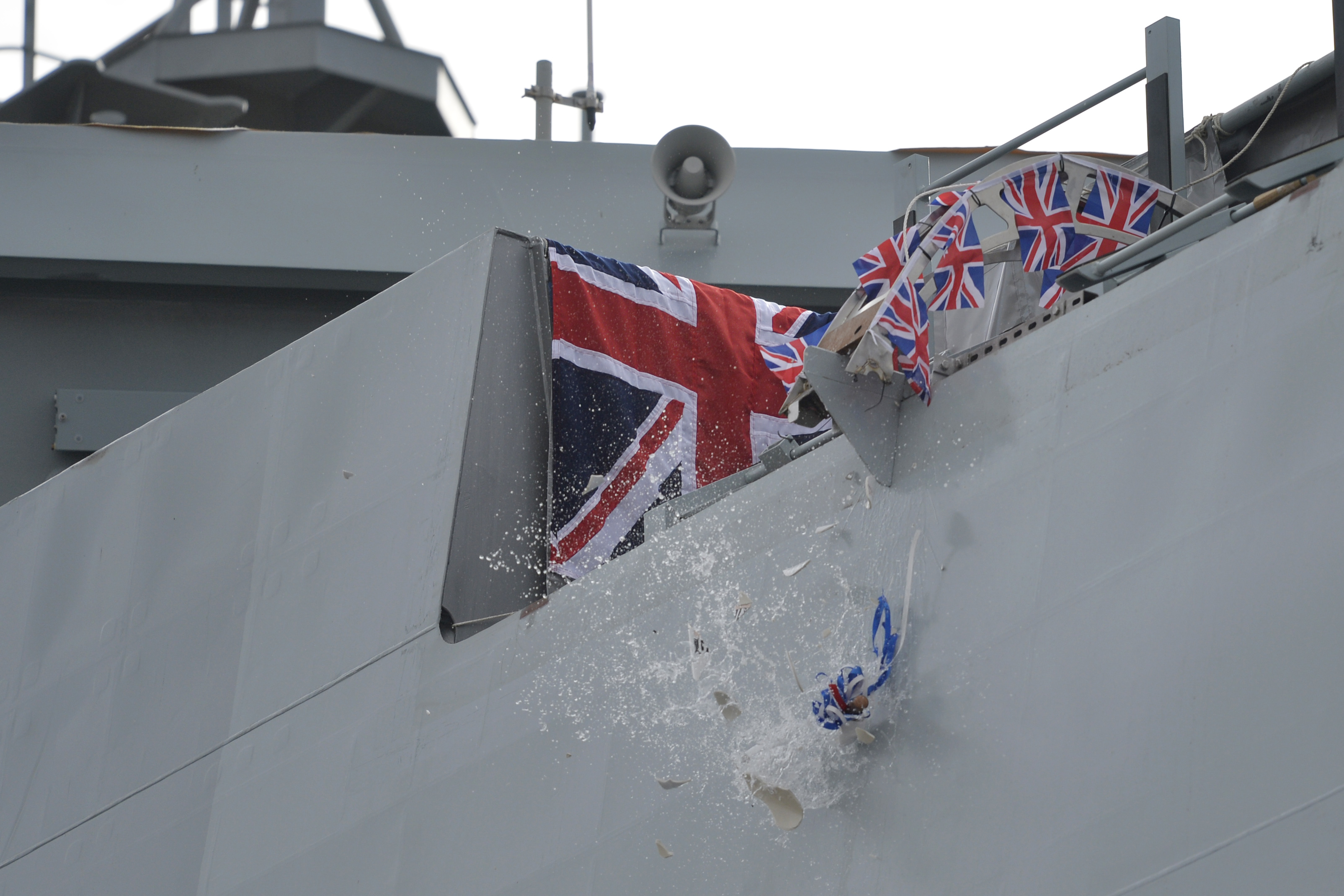 HMS Trent was built at BAE Systems' site at Govan, Glasgow, and is now making final preparations to enter the water for the first time in the coming days.
The ship will be loaded onto a barge which will then lower into the water before outfitting and systems installation can taken place.
It is expected to be delivered to the Royal Navy in the second half of this year.
HMS Trent, as well as sister ships HMS Forth and HMS Medway, are being built under a contract signed with BAE Systems in 2014 worth £348 million.
Iain Stevenson, managing director of BAE Systems Naval Ships, said: "This is another landmark moment for the River Class Offshore Patrol Vessel programme and an important day that honours the traditions of the Royal Navy."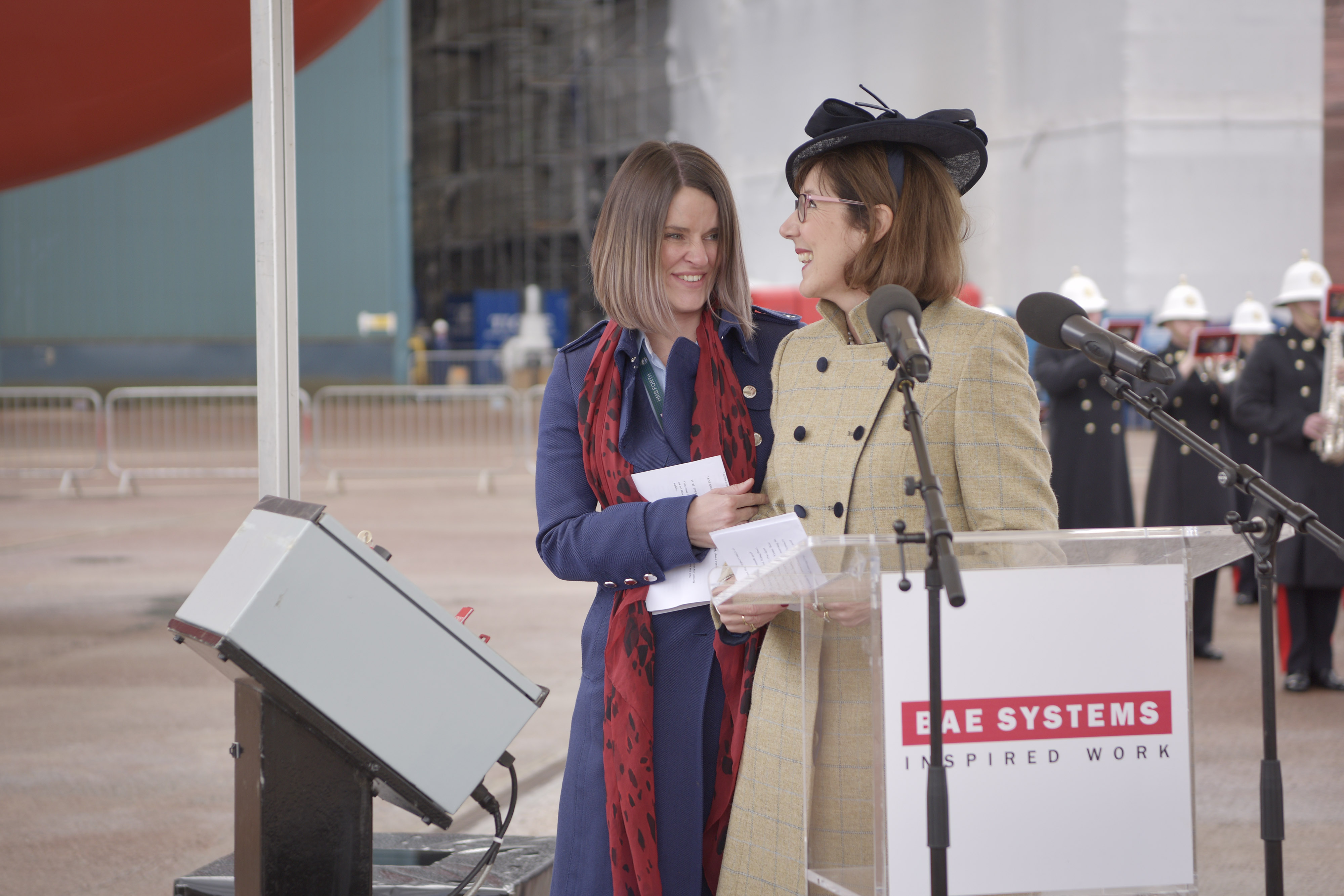 "This is yet another reminder of the importance of what we do."