Stephen Hawking was one of the world's finest scientific minds and a best-selling author, but the physicist was also famous for his sharp wit.
Hawking, who appeared on The Simpsons, Futurama and The Big Bang Theory, told The New York Times in December 2004: "Life would be tragic if it weren't funny."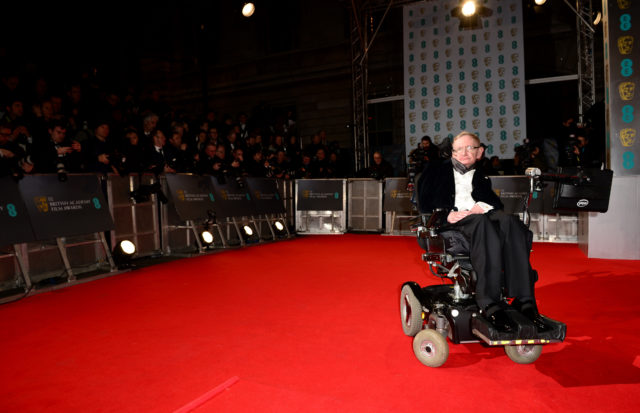 1. His appearance on Last Week Tonight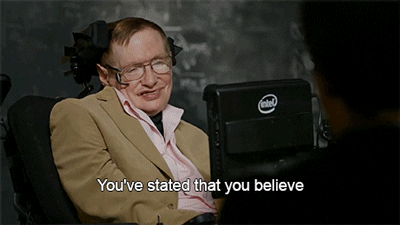 Oliver said: "You've stated that you believe there could be an infinite number of parallel universes. Does that mean that there is a universe out there where I am smarter than you?"
Hawking replied: "Yes, and also a universe where you're funny."
2. His theory about people who believe in fate
Professor Hawking came up with a hilarious analogy about why he disagrees with people who believe in fate.
In Black Holes And Baby Universes And Other Essays, Hawking said: "I have noticed that even people who claim everything is predetermined and that we can do nothing to change it, look before they cross the road."
3. Hawking's numerous cartoon appearances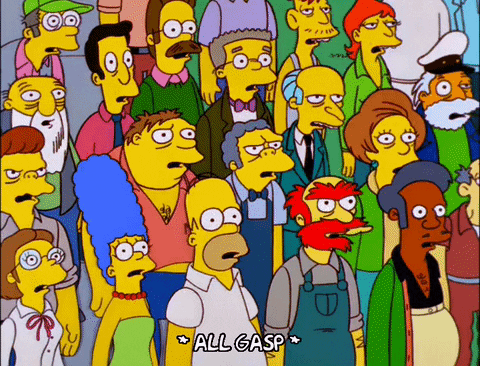 In an episode of Futurama, a character asks: "Hey, Stephen Hawking. Are you that physicist that invented gravity?"
He then replies: "Sure, why not?"
4. When he applied physics to a popular boy band
In 2015, the physicist appeared in holographic form at the Sydney Opera House, streamed in from Cambridge University.
At the talk, Hawking reassured One Direction fans after the band split up. He told fans to pay close attention to theoretical physics, as it could come up with proof of an alternative universe in which Zayn Malik is still in the band.
He said: "One day there may well be proof of multiple universes… and in that universe Zayn is still in One Direction."
5. Hawking's fun appearance on Comic Relief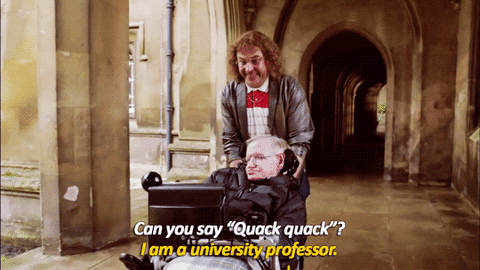 He also insulted Catherine Tate dressed as a nun, telling her: "The universe was created by a big bang… It's all in my book, A Brief History Of Time."
6. On people who boast about their high IQ.
The physicist claimed not to know his IQ, and that he didn't think highly of people who brag about theirs.
In an interview with The New York Times in 2004, Hawking said: "People who boast about their IQ are losers."
7. Hawking's party for 'time travellers'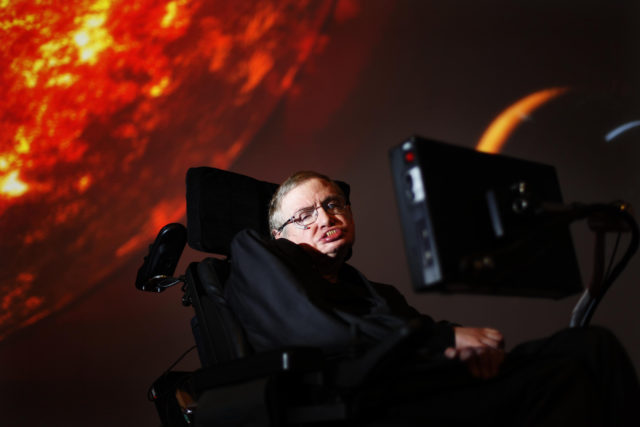 He said: "I'm throwing a party, a welcome reception for future time travellers, but there's a twist. I'm not letting anyone know about it until after the party has happened."
The physicist filmed the party and put it on YouTube, releasing the invitations once the party was over.
Unsurprisingly, nobody showed up.
8. Hawking's jokes to the audience of Late Night with Conan O'Brien
On an episode of Late Night with Conan O'Brien in 2003, Hawking phoned Jim Carrey to discuss the ekpyrotic theory of the universe, the audience's intelligence, and Dumb And Dumber.
When Carrey began discussing physics, Hawking said: "Don't bother trying to explain it to them (the audience). Their pea brains cannot grasp the idea."