A man who was jailed for 15 years for planting a home-made bomb filled with ball-bearings on a Tube train has lost his appeal against sentence.
Weapons-obsessed Damon Smith built the device with a £2 clock from Tesco after finding an online al Qaida article entitled Make A Bomb In The Kitchen Of Your Mom.
He put it into a rucksack and left it on a Jubilee Line train in October 2016.
Had it exploded, it would have gone off as commuters left the North Greenwich station platform.
Smith, 21, claimed it was a prank but was found guilty of possession of an explosive substance with intent following a trial at the Old Bailey in May last year.
Smith, who has Asperger Syndrome, was sentenced to 15 years in a young offenders' institution with an extended period of five years on licence.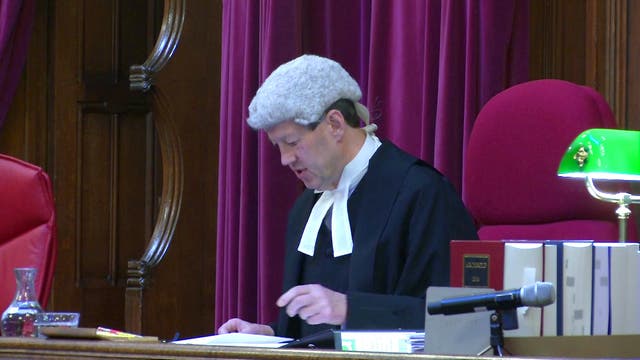 At the Court of Appeal on Wednesday, three judges said the sentence could not be criticised as in any way excessive.
Lord Justice Treacy said the offence was aggravated by a significant degree of planning and there was an intention to endanger life, rather than merely damaging property.
While Smith's autism was a major factor in mitigation, nonetheless he retained "a significant degree of culpability for actions intended to cause really serious injury to others in a public place and which came very close to fruition".
He added that the sentence was "very significantly less" than might be expected for an offender of mature age acting with terrorist motives who did not suffer from an autistic condition.