Renowned British physicist Professor Stephen Hawking has died at the age of 76.
He died peacefully at his home in Cambridge in the early hours of Wednesday morning, his family said.
He eventually became confined to a wheelchair and dependent on a computerised voice system for communication.
Despite this, he continued to travel the world giving lectures and writing scientific papers about the basic laws that govern the universe.
Prof Hawking explained the Big Bang and black holes in his best-selling book A Brief History Of Time.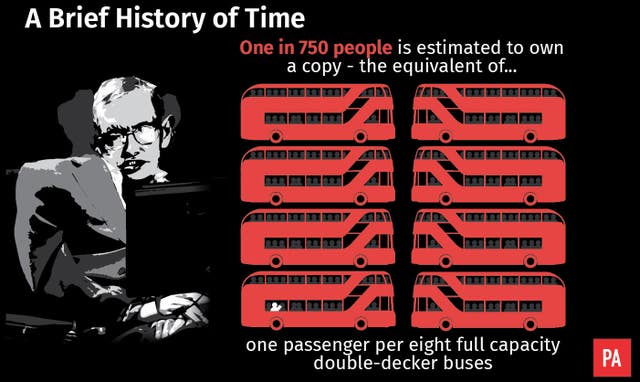 "He was a great scientist and an extraordinary man whose work and legacy will live on for many years.
"His courage and persistence with his brilliance and humour inspired people across the world.
"He once said, 'It would not be much of a universe if it wasn't home to the people you love'. We will miss him forever."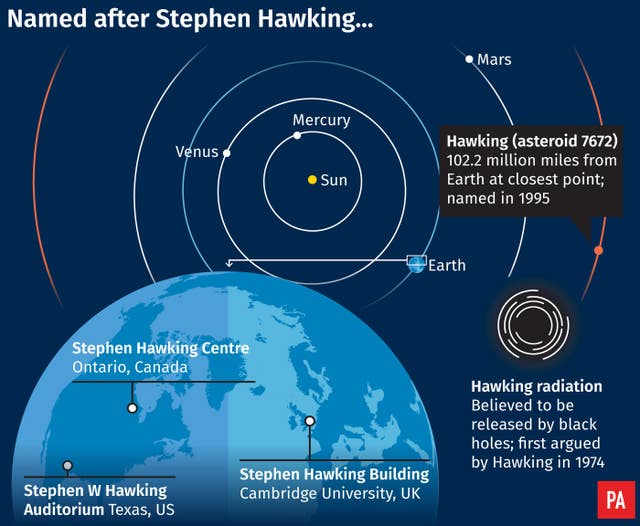 Prof Hawking arrived at the University of Cambridge in 1962 as a PhD student, and rose through the ranks to become the Lucasian Professor of Mathematics, a position once held by Sir Isaac Newton, in 1979.
Nasa remembered Prof Hawking as a "renowned physicist and ambassador of science", while inventor of the World Wide Web, Sir Tim Berners-Lee, tweeted: "We have lost a colossal mind and a wonderful spirit. Rest in peace, Stephen Hawking."
British astronaut Tim Peake said Prof Hawking "inspired generations to look beyond our own blue planet and expand our understanding of the universe".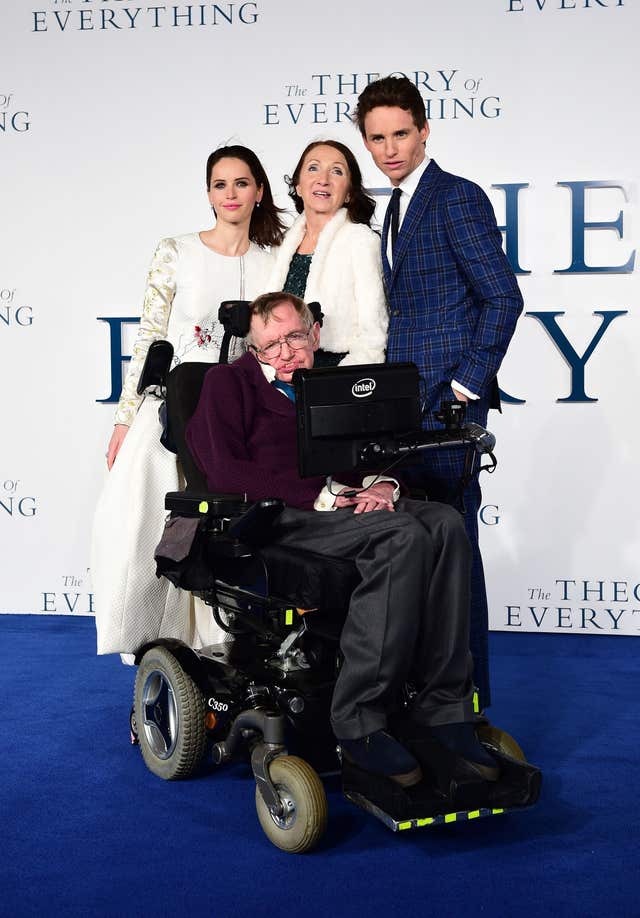 His rise to fame and relationship with his first wife, Jane, was dramatised in a 2014 film, The Theory Of Everything, in which Eddie Redmayne put in an Oscar-winning performance as the physicist battling with a devastating illness.
Prof Hawking was a vocal champion of the NHS and until his final months sparred with Health Secretary Jeremy Hunt.
He recently said he would not have had such a long life without the NHS, and less than two months ago a campaign group backed by Prof Hawking was granted permission to challenge Mr Hunt in the High Court over plans to allow private companies to play a greater role in the service.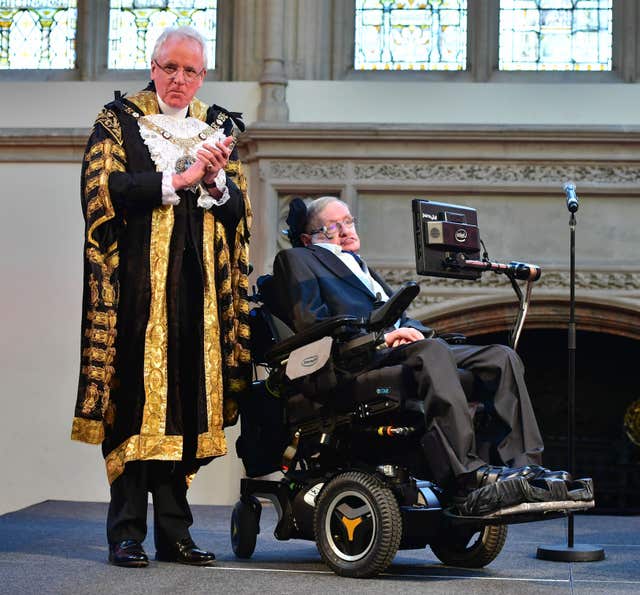 The judicial review into the proposal was expected to take place "as soon as possible" after Wednesday, coincidentally the day he died.
With Roger Penrose, Prof Hawking showed that Einstein's General Theory of Relativity implies space and time would have a beginning in the Big Bang and an end in black holes.
These results indicated that it was necessary to unify general relativity with quantum mechanics, the other great scientific development of the first half of the 20th century.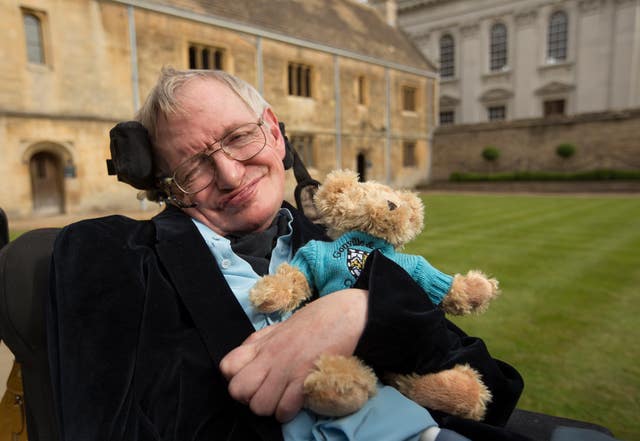 A Brief History Of Time has sold more than 10 million copies.
The University of Cambridge will open a book of condolence at Gonville and Caius College.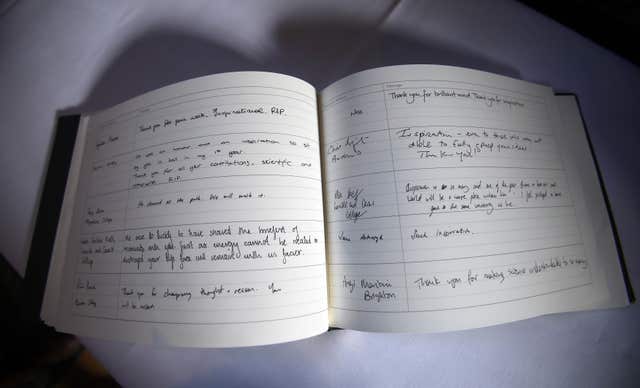 "My love and thoughts are with his extraordinary family."