The death of a teenager knifed in east London brings the total number of youths killed on the streets of the capital to eight this year.
News of the death comes as it emerged London's Air Ambulance service is now being called out to more stabbings and shootings than road traffic accidents for the first time in its 30-year history.
The 18-year-old man was chased down Padnell Road in Chadwell Heath on Wednesday night by what police have said may have been "a number of suspects" before he was attacked.
He was taken to hospital but died in the early hours of Thursday morning.
So far one man has been arrested in connection with the killing and investigators are appealing for witnesses.
The victim, who has yet to be identified, is the eighth teenager to be killed in London this year and brings the total number of murders to 31.
At least six of the eight teenage victims died of stab wounds, one was shot and police are still awaiting post-mortem examination results for the latest death.
The incident is the latest in a rising wave of knife crime – in the year to September 2017, England and Wales saw a rise of 21% in recorded crimes involving a knife, including a 13% rise in homicides.
Statistics released on Thursday by London's Air Ambulance revealed stabbings and shootings now make up 31% of its callouts, while road traffic accidents account for 30%.
It treated 560 victims of violent crime in 2017 out of a total of 1,797 critically injured patients.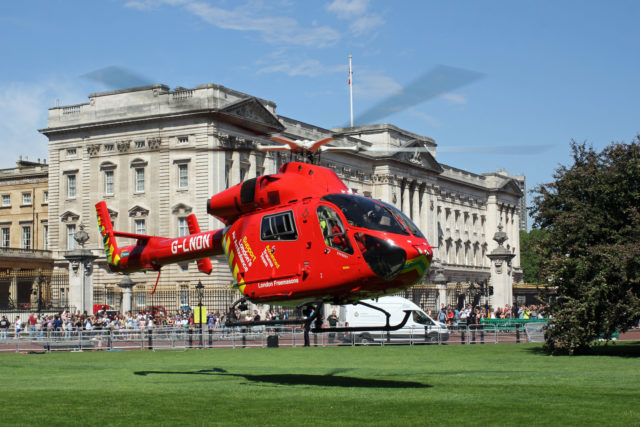 "It is not unusual now for our teams to perform open chest surgery for stab wounds twice in a single day. This would have been unheard of a few years back."
On Tuesday night, a 14-year-old was shot outside a London Tube station.
He is said to have suffered life-changing injuries but is in a stable condition, according to police.
London rang in the new year in a wave of bloodshed, with four people stabbed to death in unrelated attacks across the capital in the space of 24 hours.
Patrick Green, a spokesman for the anti-knife crime charity The Ben Kinsella Trust, said the latest figures from the Air Ambulance service were sad but unsurprising.
He said: "Early last year the lead trauma surgeon at King's College Hospital said he was treating more young people for stab wounds than he was for appendicitis.
"This has been ongoing for some time, it's just an indictment of where we are with knife crime – it's unrelenting in terms of the fatalities that we are seeing."
He continued: "As well as strong enforcement, we need to do far more to stop young people carrying knives in the first place.
"We want to see more everyday work educating young people away from knife crime and into positive activities.
"Sadly you can't push a button and everything just changes. We need sustained investment across these services as well as strong enforcement."
In February this year, Mayor of London Sadiq Khan announced the new £45 million Young Londoner Fund aimed at helping young people at risk of getting caught up in crime through youth centres and community projects.
An additional £7 million was invested into anti-knife and gang projects between 2017 and 2018, according to City Hall.