The recovery and clean-up operation as part of the investigation into the nerve agent poisoning of a Russian ex-spy has turned its focus to the home of the police detective who was exposed.
Detective Sergeant Nick Bailey is recovering in hospital after the attack in Salisbury.
Police cordoned off streets around DS Bailey's home on Thursday morning.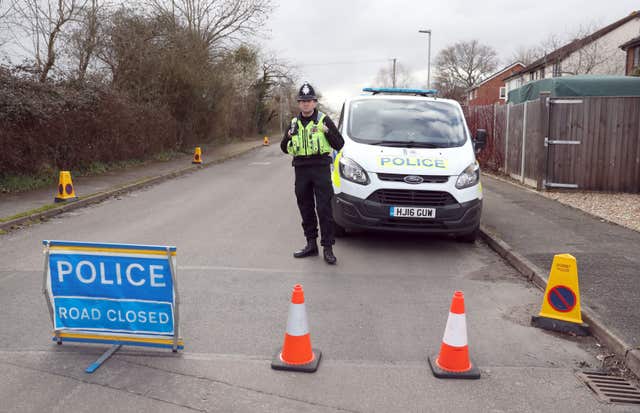 The military was called in earlier this week by counter-terrorism police to remove vehicles and objects potentially contaminated with the Novichok nerve agent used against Sergei and Yulia Skripal.
Two police officers had to escort a group of children through the area as they made their way home from school.
She said: "They've got the two large army vehicles and they've got tents up in the area opposite.
"And they've got a car wrapped up on top of one of the Army vehicles.
"I know that the policewoman said yesterday that there were two vehicles that they are disposing of."
She said the second car remained at the scene.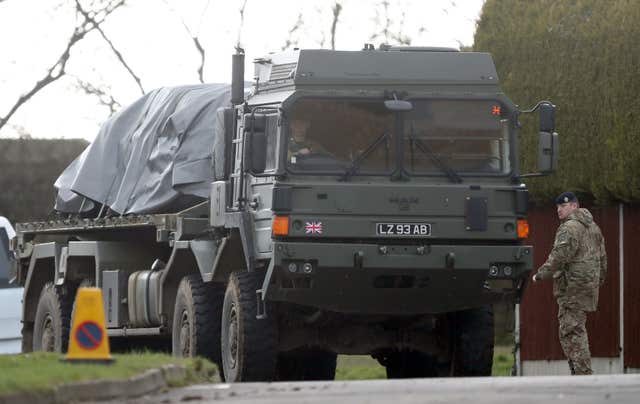 "But at the same time the policewoman assured me there was no health risk.
"What can you do because it's already happened – I can't not get out my house and if it is what they think it is, it's not going to disappear overnight.
"I think they are doing their job well."
Tim Clews, 57, who lives next to the cordon, said officers in vans began arriving at around 9.30am.
He said: "I presume the police have to treat everything as though it was contaminated."
Asked if the Army presence was concerning he said: "It's very reassuring."