HMS Belfast's oldest surviving veteran has celebrated the ship's 80th anniversary.
John Harrison, 104, was part of a group of men who had served on the Second World War Royal Navy warship who stepped back on board on Friday.
"It's a warm feeling ship, it really is, right from the word go."
He recounted a "scary moment" when he was in the "Arctic water", saying: "I wanted to get to a turret, which was my turret, and you always count the big waves that come over, number seven.
"I counted these big waves coming over, and dashed to my turret, grabbed the turret door and another one came over.
"My legs went up with the water, and my hand was actually frozen onto the turret handle, otherwise I would have gone over the side with it.
"I had to massage my hand, when the wave had gone past, to get my hand off it, open the turret door and get in. That was a scary moment, that was."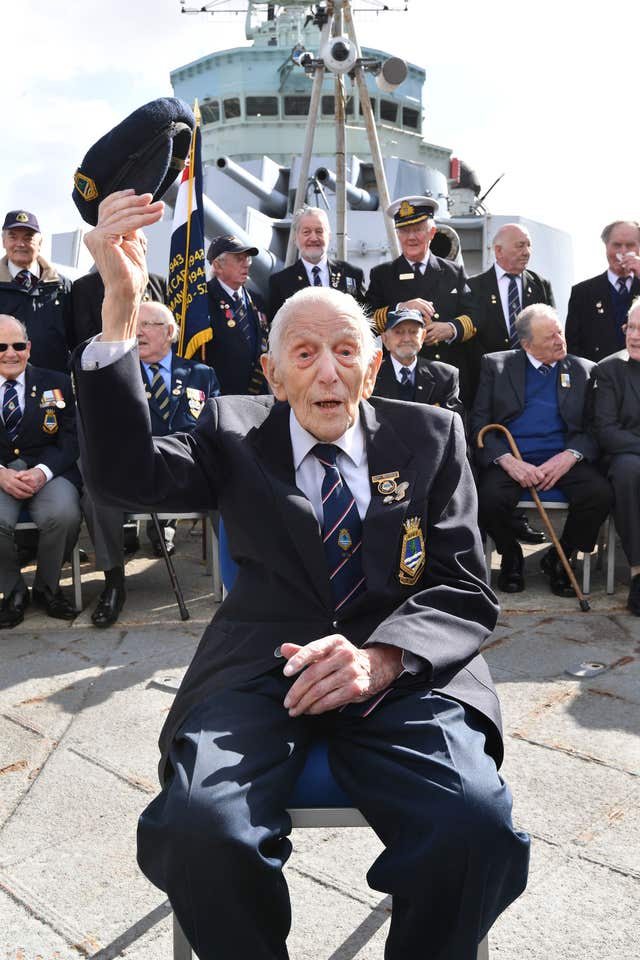 Mr Harrison added: "There's very little history left which is partly active, and let's face it, this is partly active.
"It's got a wonderful history. The guns move and things can take place here, and I think it's got to be a must, because it's history working, moving."
The ship, which was active during the Arctic Convoys, D-Day and the Cold War, was launched in 1938.