Theresa May has told how she relies on the NHS every day because of her diabetes as she defended her record on public services.
The Prime Minister admitted that some people question the Conservative Party's "motives" on health and schools but insisted Tories care "deeply" about the state sector.
Mrs May said "when Brexit is done" she wanted the Conservatives to lead the country "into the next decade and beyond".
Addressing grassroots supporters in central London, the PM made an unusually personal speech that reflected on her school years as well as her reliance on the health service.
Critics of the Government regularly accuse the PM of squeezing public services to breaking point and Labour claimed Mrs May cannot be trusted.
But the premier told the Tory party it "must mount a determined effort" to "win and keep" the public's trust in its management of public services.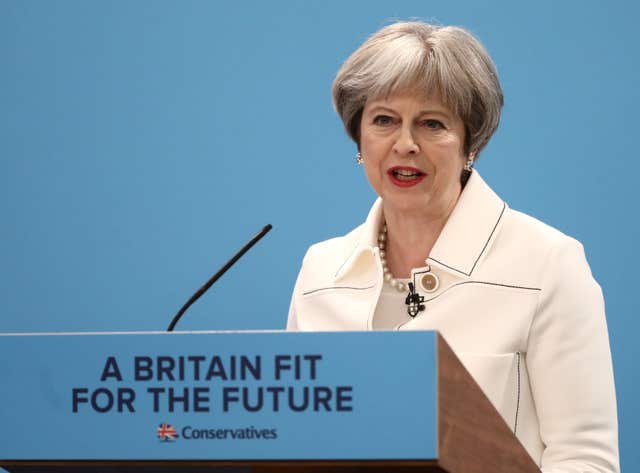 "Now, I know what our answer would be. Everyone in this Party cares deeply about our public services. We use them. We rely on them. Many of us work in them."
Mrs May said the Conservative Party created the modern police force, county councils and universal schooling.
Conservative health minister Henry Willink published the first blueprint for a universal, free, health service, she told the forum.
"It fell to Labour to create the NHS 70 years ago this summer, and it is rightly their proudest achievement," she said.
"But Conservatives backed its key principles then, and have supported them ever since."
Mrs May had a varied education that crossed the state and private school sectors. The grammar school she won a place at was turned into a comprehensive while she was still a pupil.
The PM went on to read geography at St Hugh's College, Oxford University.
Public doubts about the party's commitment to public services are "unfair" but they are a political fact "which we must face up to", she said.
Mrs May revealed she had Type 1 diabetes while she was home secretary.
Keeping it under control means injecting herself with insulin up to five times a day.
"When I was diagnosed with diabetes, the NHS was there for me," she said.
"Skilled and compassionate, helping me every step of the way to manage my condition and live a normal life.
"I rely on the NHS every day and I am eternally grateful to them."
The Prime Minister attacked Jeremy Corbyn for failing to "stick to his promises" on student finance and claimed Labour is setting out to "mislead people".