Anna Campbell is the eighth Briton to have been killed in Syria while working with Kurdish forces.
The 26-year-old, from Lewes, East Sussex, died in Afrin on March 15 while fighting with the Kurdish Women's Protection Units, the YPJ.
It is feared she was killed by Turkish air strikes.
Ms Campbell is the first British woman to have been killed in Syria while working with the YPG or YPJ.
These are the seven men have died in the country while fighting alongside the groups: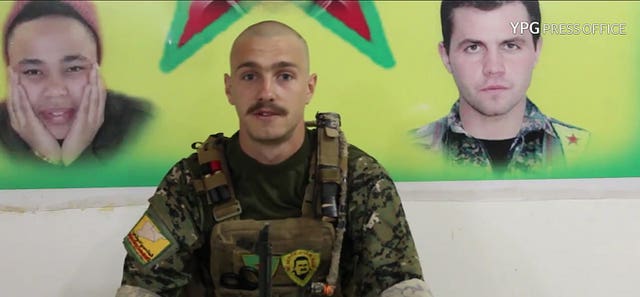 The 24-year-old was said to have been killed on November 25 last year while clearing mines in Raqqa.
The sniper, from Bournemouth, had been fighting with YPG since January 2015.
His mother, Angie Blannin, said the 24-year-old was killed while clearing mines in the newly-liberated city of Raqqa in October last year.
– Mehmet Aksoy
The 32-year-old, who grew up in England, is believed to have joined the YPG to work as a press officer.
He was killed in October last year during an IS attack while he was on duty in the Syrian city Raqqa, according to the Kurdish military force.
Aladdin Sinayic, a friend of the film-maker, told the BBC in the wake of his death that "Mehmet never fought, the plan was never to fight", and wanted to tell the stories of the fighters instead.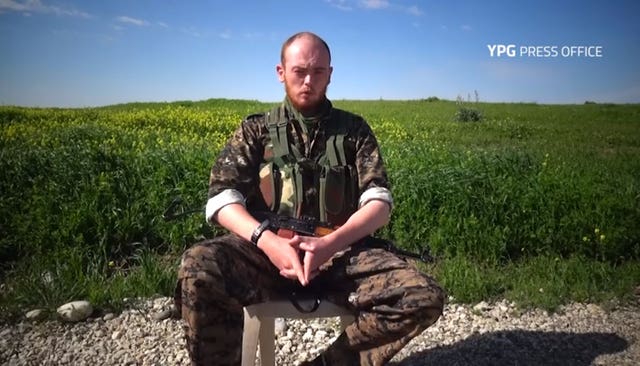 The 22-year-old, from Birkenhead, was killed in Raqqa on July 5 2017 and had also joined the YPG.
A video of a "final message" from Mr Rutter, also known as Soro Zinar, was posted on the force's Facebook page, in which he apologised for lying to loved ones about going to fight.
He said: "I lied to people I care about to come here. I said that I was going somewhere else. I didn't. I apologise massively for that.
"Apart from that I don't regret my decision and I hope that you respect it."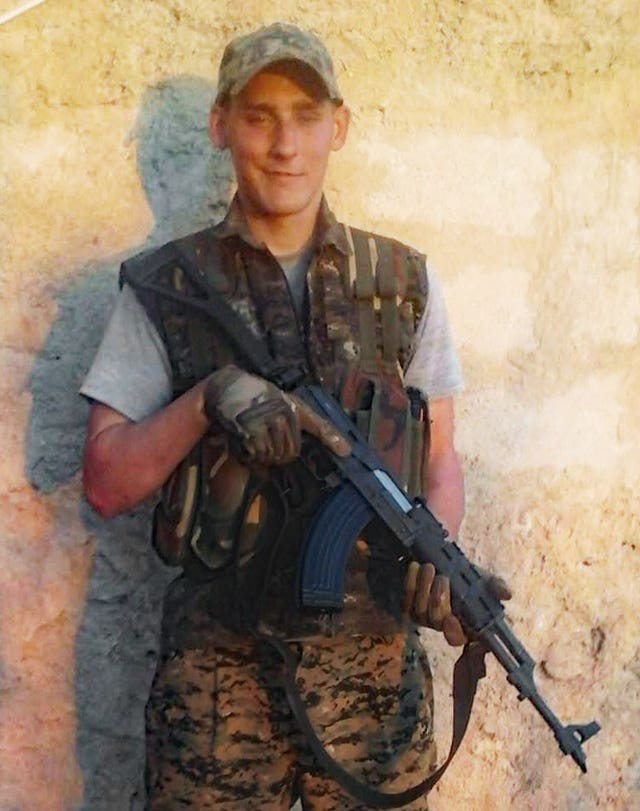 The 20-year-old former chef, from Chichester, West Sussex, shot himself to avoid falling hostage to IS on December 21 2016.
With no previous military experience, he was fighting with the YPG in Raqqa and had told his family he was going backpacking to Turkey when he left the UK.
An inquest into his death, held in Portsmouth, Hampshire, heard that, after being surrounded by IS fighters, he turned the gun on himself to avoid capture and a "frightening and painful death".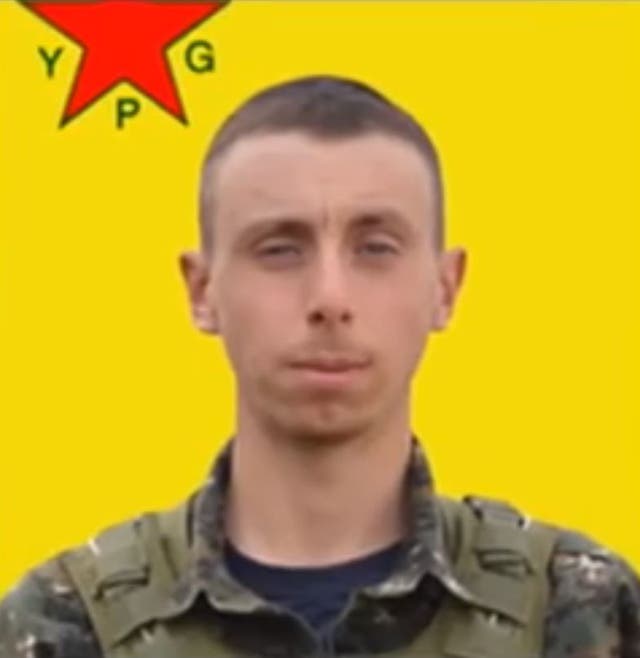 The 22-year-old dairy farmer, from Reading, Berkshire, died in the Syrian city of Manbij in July 2016.
Following his death, which happened during an offensive to take back the north-western city, his stepfather, John Evans, described him to the BBC as a "martyr", who was "courageous, not stupid".
Having always wanted to be a soldier he was rejected by the British Army because he had asthma, his stepfather told the broadcaster. Mr Evans arrived in Syria in March 2015.
– Konstandinos Erik Scurfield
The 25-year-old former Royal Marine, from Barnsley, South Yorkshire, died fighting alongside Kurdish forces in the northern village of Tel Khuzela, Syria.
He was fatally wounded by shrapnel from a rocket propelled grenade on March 2 2015 after flying out to the war zone in secret, his mother said.
Nicknamed Kosta, he was said to have been "horrified by the atrocities being carried out" by the extremist group and became the first volunteer Briton to die in the conflict.