Newborn lambs will have been hit by the cold snowy conditions that swept across the UK again this weekend, farmers have warned.
The so-called Beast from the East, which gripped the country two weeks ago, led to losses of sheep, including pregnant ewes, particularly in the North, National Sheep Association chief executive Phil Stocker said.
While the "mini Beast from the East" appears to have been shorter and less severe, it has come later in the season when more lambs have been born and may have to be outside because farmers do not have space to keep them inside.
The cold conditions have also prevented spring grass growth, leaving farmers reliant on expensive silage to give ewes the nutritious food they need to feed their lambs.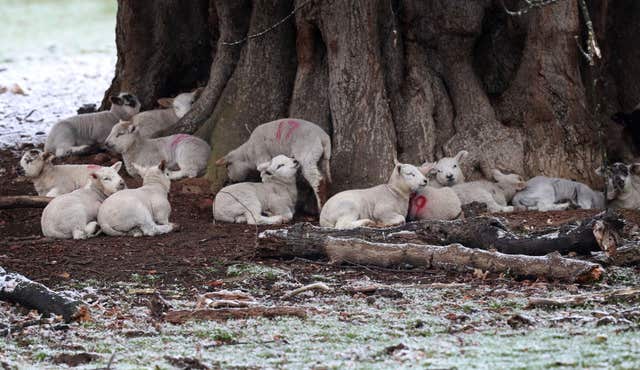 "Normally you'd expect at this time of year to turn sheep on to some fairly new grass growth high in protein and energy, but there's hardly a blade of grass available."
Even when the cold weather recedes it could be up to six weeks before the grass really gets going.
"There will be some lambs lost in the South West over the weekend, with the cold winds, as they would expect their sheep to be outside now, grazing on the fresh grass."
Warmer and drier conditions are needed for sheep farmers, he said.