Scotland's transport agency has devised a new strategy for investing in rail improvements after recent key projects were affected by rising costs and delays.
The Rail Enhancements and Capital Investment Strategy sets out how funding will be targeted across the Scottish rail network over the next decade.
Transport Minister Humza Yousaf said the plan will involve a new "pipeline approach" to ensure the best use of public funds at every stage of project design, development and delivery.
It comes after work to improve the Glasgow to Edinburgh rail line faced a series of delays and rising costs.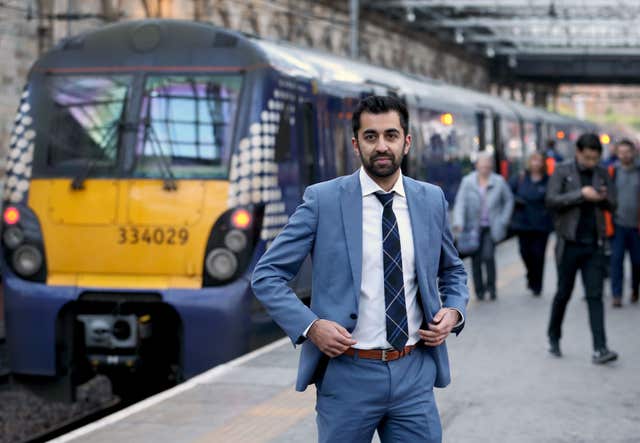 He said: "We have developed this strategy which will outline a more efficient and rigorous approach to the specification and oversight of future rail projects, bringing greater accountability and greater levels of assurance.
"I am confident that the strategy, with its robust governance, decision-making and oversight structure, will enable us to make the right investment decisions at the right time to the benefit of passengers, freight customers, taxpayers and our railway, ensuring the delivery of sustainable and inclusive economic growth throughout Scotland."
Transport Scotland will host a series of workshops across the country to provide further information on the strategy and how to apply for the recently announced Local Rail Development Fund.