A drug user who raped and murdered a pensioner during a burglary at her home has been jailed for life with a minimum term of 32 years.
Craig Keogh, 26, was convicted on Monday of killing 72-year-old Jane Hings after a trial heard he twice raped the pensioner before smothering her with a pillow at her bungalow in Fleckney, near Leicester.
The former factory worker and carpet fitter, who has 12 previous convictions for 26 offences, including burgling his parents' home, was found guilty of murder, burglary and two counts of rape.
Passing sentence at Birmingham Crown Court on Tuesday, Mr Justice Jeremy Baker told Keogh he had shown no remorse and had acted in a "callous" way after the killing last September.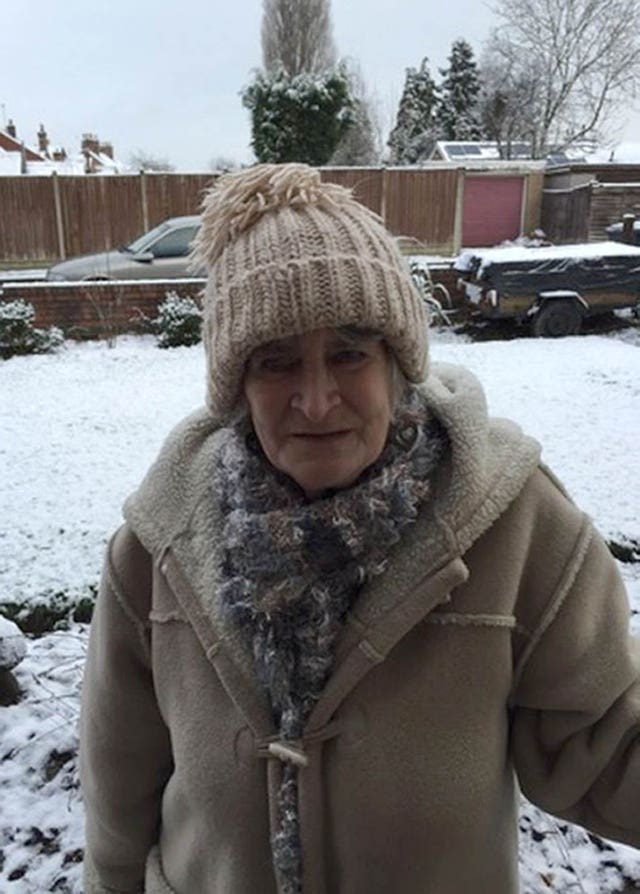 "At some point you not only removed her wedding and engagement rings but you ripped the crucifix from around her neck.
"I am satisfied that the reason why you decided to kill Jane Hings was to prevent her from being able to identify you as the person responsible for having burgled her home and raped her.
"Bearing in mind what you had done, your conduct the next day (in selling the victim's jewellery and buying drinks for friends) was callous in the extreme."
Nine of the 12 jurors who convicted Keogh returned to court to see him sentenced for the killing, committed in the early hours of September 24.
Keogh, of no fixed address, told police that his victim was alive when he left her home, having paid him to take part in consensual sex.
Police inquiries established that a handbag, a purse and cash had also been taken by Keogh, who was said by witnesses to have been "happy and bubbly" in the days following the killing.
Rejecting Keogh's account to police, the judge said Mrs Hings had only been released from a nursing home in mid-June following a fall in which she suffered rib fractures.
"As a result her mobility had been adversely affected and she was provided with carers who visited her twice a day – she was undoubtedly a vulnerable person," the judge said.
Keogh, who had been taking cocaine, was linked to the crime scene by DNA evidence after leaving behind a baseball cap and a tongue bar at Mrs Hings' home.
Commenting after the trial, Detective Chief Inspector David Swift-Rollinson, who led the murder investigation, said: "I cannot imagine the terror and pain that Jane suffered that night at the hands of Keogh.
"She was a vulnerable, fragile lady whom I'm afraid would have suffered greatly during the sustained attack."