A French nanny working in London was put under "relentless pressure" to confirm outlandish claims that a former Boyzone pop star had drugged and sexually abused the household, a court has heard.
Sophie Lionnet, 21, was later allegedly beaten, killed and thrown on a bonfire by her employers after being accused of being "in league" with Sabrina Kouider's ex-partner Mark Walton, a founding member of the boy band.
The Old Bailey heard how mother-of-two Kouider and Ouissem Medouni interrogated her for hours for confirmation of the "perverted suspicions".
Medouni also had a "prurient interest" in whether Miss Lionnet was having sex with Los Angeles-based Mr Walton, jurors heard.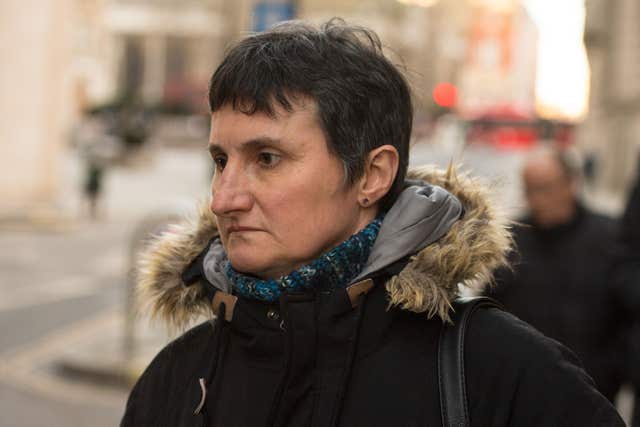 Her body was found on a bonfire in the couple's back garden last September.
Prosecutor Richard Horwell QC played snippets of more than eight hours of mobile phone recordings made by the defendants.
In extracts made in the weeks before Miss Lionnet's death, the couple repeatedly demanded the "truth".
Designer Kouider accused Miss Lionnet of being a paedophile and a spy and later said she could "smell sex" on her.
Her mother wept and fled the court as Kouider was heard shouting at her cowed daughter in a mixture of French and English.
In a recording on September 11, Kouider screamed: "You destroy everything. I was trying to find myself again.
"I pray to god not to make me touch you. I don't want to make my hands dirty."
The following day, the defendants accused Miss Lionnet of helping a "devil".
The interrogations culminated on September 18 with a videoed "confession".
Mr Horwell said the couple applied "pressure and relentless intimidation" to get her to admit Mr Walton had come to the house, and drugged and sexually abused the occupants with the help of an accomplice.
The prosecutor told jurors that the defendants' obsession continued up until the day of Miss Lionnet's death.
Kouider kept asking her: "Where is the bad people home…where is the home of the inhuman monsters".
Following the interrogations, Miss Lionnet was completely "crushed" and made a "truly dreadful sight", the prosecutor said.
In a note, Miss Lionnet had written: "Why me? I need help to stop them."
Jurors were shown "harrowing" video footage of an emaciated and gaunt looking Miss Lionnet making a so-called confession naming Mark Walton.
Mr Horwell: "You will have seen the state of Sophie when she uttered the words that can be heard on that video clip and whatever may be said about that final confession it is anything but voluntary.
"Sophie had been subjected to violence and a relentless inquisition. Those are her very last words. Within hours, Sophie's life was taken from her."
He suggested one motive for killing her was "punishment and revenge".