The UK's only polar bear cub born in 25 years has taken its first steps outside, with hopes it will become an "ambassador" for its species.
Mother Victoria and her three-month-old cub have started to venture into the Highland Wildlife Park outdoor enclosure to feed and explore.
It means visitors will now get the chance to see the mother and her cub from Wednesday, although animal lovers have been warned the youngster might only be visible for short periods.
"It's starting to explore food, smelling what mum's smelling, eating what mum's eating.
"It's had its head in a couple of molehills, which was very cute to see.
"It's just a very healthy baby, growing every day and just developing more confidence."
Staff at the park at Kincraig, near Kingussie, expect to know the gender of the baby in April or May, when it has been possible to separate it from its mother to examine.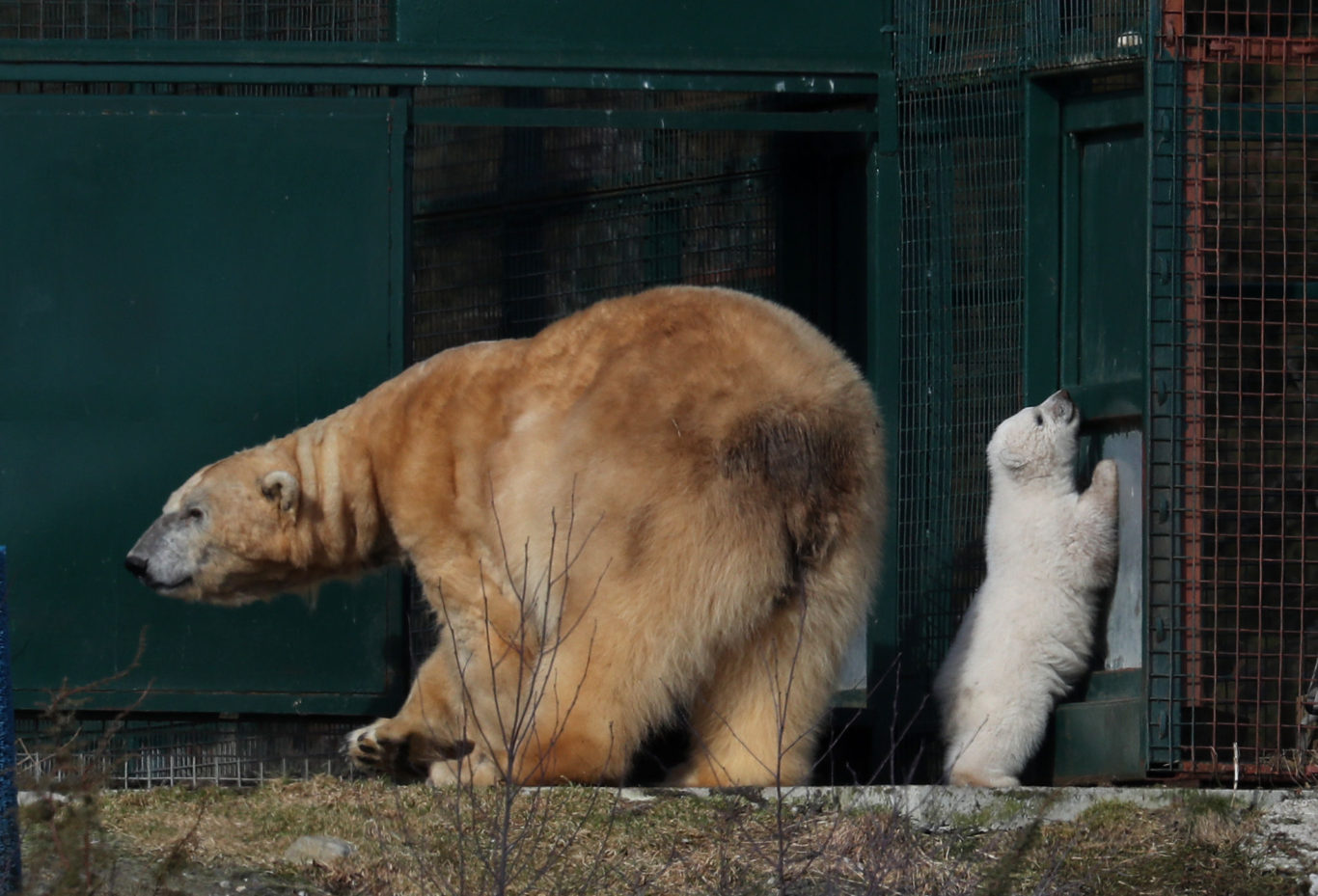 The mother had been in her maternity den for four months before taking her cub outside.
It was born in the week before Christmas, with Victoria having mated with Arktos, one of two male polar bears at the park.
Birth of the youngster in December was confirmed by high-pitched noises coming from inside the den.
Douglas Richardson, head of living collections, said: "The most important role for the cub at the moment would be as an ambassador for its species.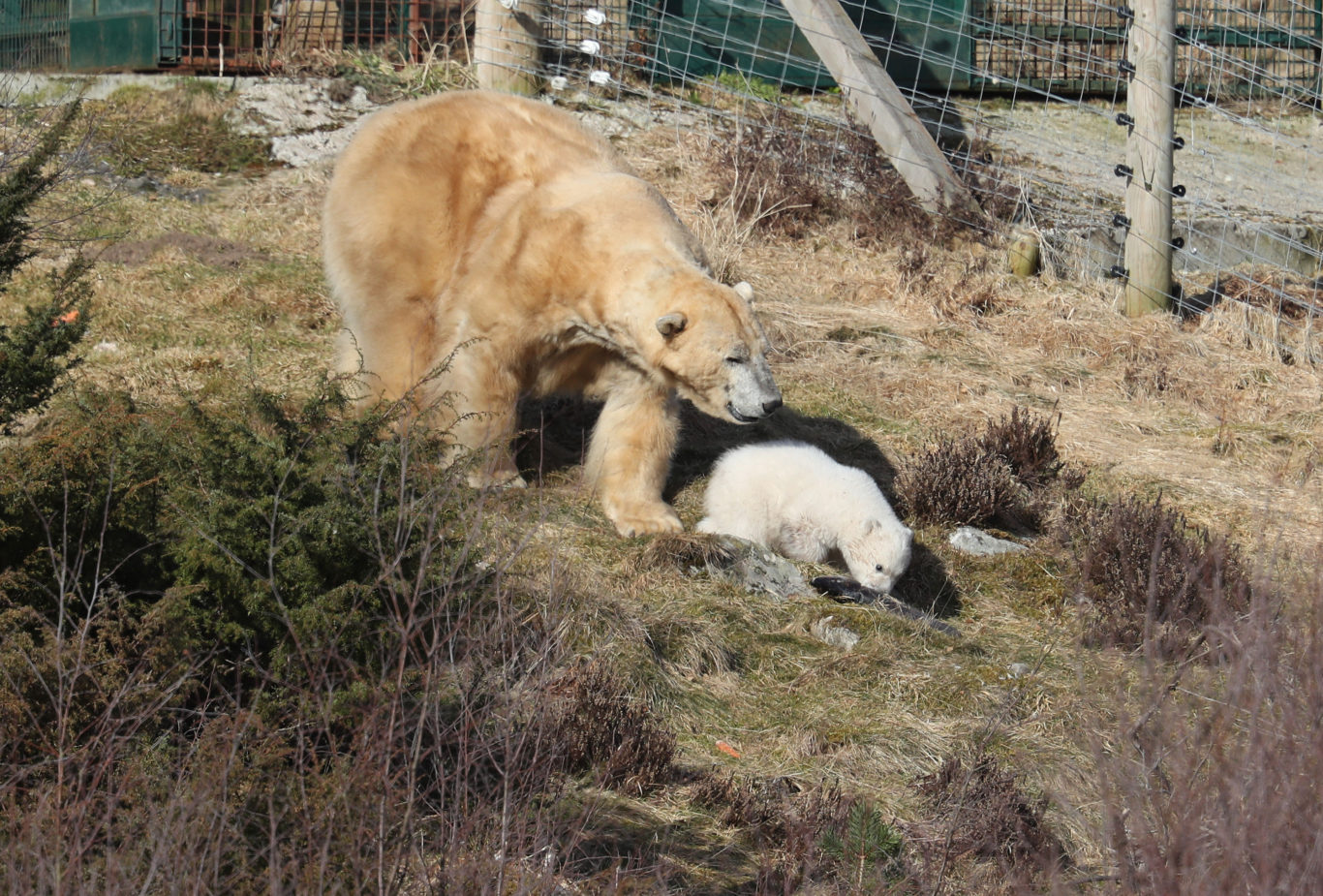 "People need to alter their lifestyle, hopefully the cub will help us get that message across.
"From a longer-term perspective there is the possibility that at some point in the future we may need to augment what's left of the wild population from the zoo population.
"If we don't establish a behaviourally and genetically robust captive population now, we will not have that option should we need it in the future."
The cub is expected to stay with its mother at the Royal Zoological Society of Scotland's park for at least two years while it matures.