Police say they are not looking for anyone else in connection with the death of a "happy" and "smiley" little girl who was rescued from a car that had plunged into a river in Wales.
Kiara Moore died at after being recovered from a silver Mini in the River Teifi in Cardigan on Monday.
Initially the two-year-old's family feared the car, a silver Mini, had been stolen with her inside and posted pleas on Facebook appealing to help locate it.
Police, who were alerted to the missing vehicle at around 3.30pm, said it was last seen outside the old Scout Hall, where Kiara's father Jet Moore runs an outdoor adventure company, Adventure Beyond.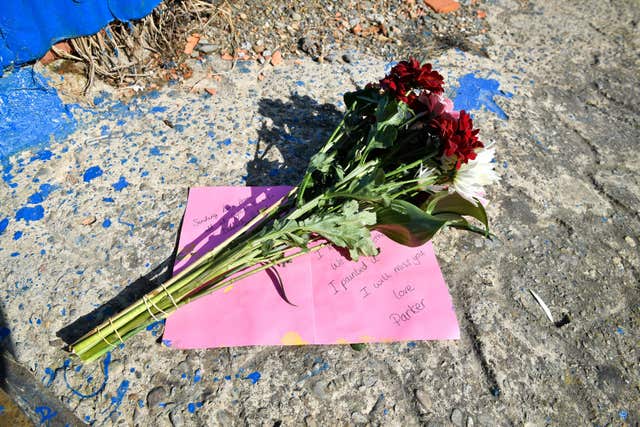 Mr Moore, suggested his daughter's death was an accident after the car had rolled into the river and Dyfed-Powys Police confirmed that after "extensive inquiries" the force was not looking for anyone else in connection with the "tragic incident".
In a Facebook post which has since been removed, Mr Moore said: "They got in the car to go home. Sat on bank card which snapped and needed money to get home etc.
"Went back to the office to get money from the desk and came back to no car. Looked in the river no signs. So we thought she and the car had been taken.
"The police found the car a while later and went way beyond the call of duty jumping in and pulling her out.
"They tried to revive her for hours but unfortunately could not. Everyone done their best. Thank you all so much for the support it means the world!!!"
Paying tribute to her, Mr Moore wrote: "She was an incredible happy young girl who lived I hope a great adventurous fun life. And may have done more than most.
"Had a loving family and made us all happy. She always wanted to be called RAR RAR which was our nickname for her. Love her so much."
Flowers and cards were left near the old Scout Hall on the Strand.
Next to the building, on a slipway that leads to the river, Grace Hills, 32, and her one-year-old son Parker placed a bunch of flowers, a pink heart helium balloon and a card.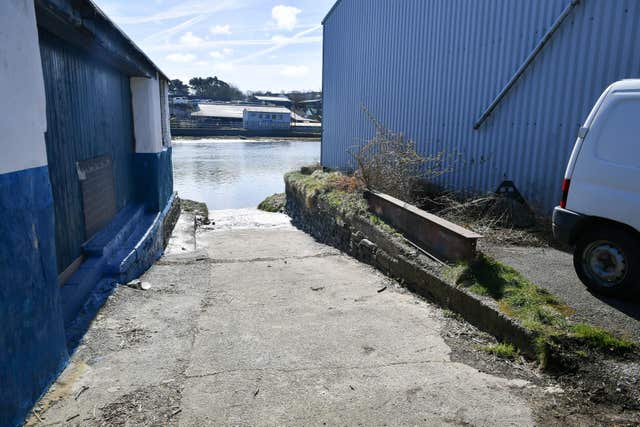 She Hills said she did not know exactly what happened "but I just feel very sad for the little girl and for the family".
Mrs Hills added: "She is going to be missed.
"She was a lovely little smiley girl, always happy."
Noel Lewis, who owns the Pioneer Garage on the other side of the slipway, said he knew Mr Moore and would see him there as well as Kiara and her mother.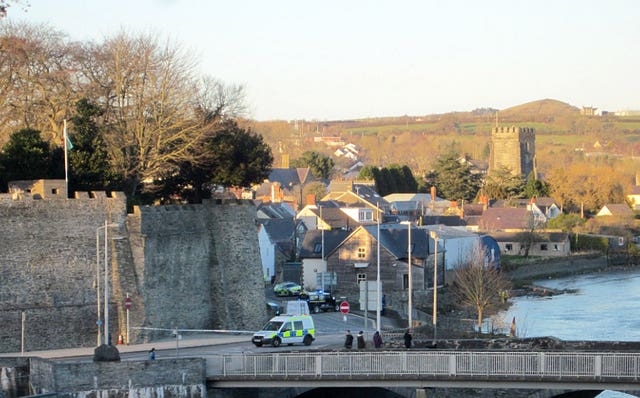 Of the slipway, he said: "It's concrete, about four or five foot, going down into the river bed, which is quite deep, so if the Mini rolled back then the poor little girl didn't stand a chance."
He said he knew the family to say hello to, and added: "It's awful."
Speaking to the BBC, he said: "Kiara was the most wonderful little girl… They're a lovely family, always smiling and having fun together."
Officers said they were continuing to investigate the circumstances of the incident and appealed for witnesses who may have seen the vehicle enter the river between 3.30pm and 4.50pm on Monday to call 101, quoting incident 216 of 19/03/2018.