A Deepcut instructor has been described as a "psychopath" by a recruit who claims he kicked her in the back during a parade.
Theresa Sanderson, told a fresh inquest into the death of Private Sean Benton, 20, in June 1995, that "an always grimacing" and "angry" Sgt Andrew Gavaghan would "attack, spit or abuse a junior soldier" on a daily basis.
The inquest at Woking Coroners Court into the death of the Sussex army recruit has heard claims of bullying at the base.
Allegations have been made against two of Pte Benton's instructors – Sgt Gavaghan and Corporal Martin Holder.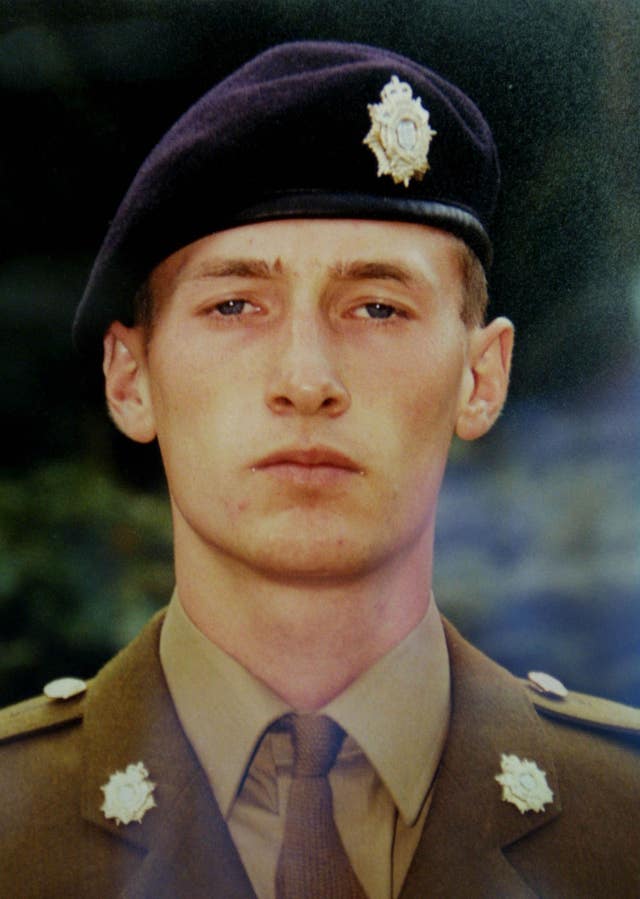 She thinks it was because she was wearing a Sheffield Wednesday football shirt but said he was "normally quite venomous", did not like women in general and that all the male soldiers were afraid of him.
She told the hearing: "He physically kicked me in the back. I would not consider that as banter. Since he kicked me I had pain in my back.
"He made reference to the (football) team, that he did not appreciate me wearing it (the shirt). It made me drop to my knees."
Despite claims that some people got on with and respected Sgt Gavaghan, she told the court: "When I think of the person we are talking about today, all I have got is horrible nasty images and the face of a vile man, somebody I would want nothing to do with.
"There are no nice memories."
She said he was referred to as a "psychopath" adding "I think he had psychopathic behaviour".
Ms Sanderson, who did not know Pte Benton as she was at Deepcut after his death, told the court: "I'm just annoyed at the system and the MoD and the way they have tried to cover this up."
Pte Benton was found with five bullets in his chest in June 1995, shortly after he had been told he was to be discharged from the army.
He was the first of four young soldiers to die of gunshot wounds at the Surrey barracks between 1995 and 2002.
His family have campaigned for years for a full investigation into his death amid allegations he suffered prolonged physical and psychological bullying.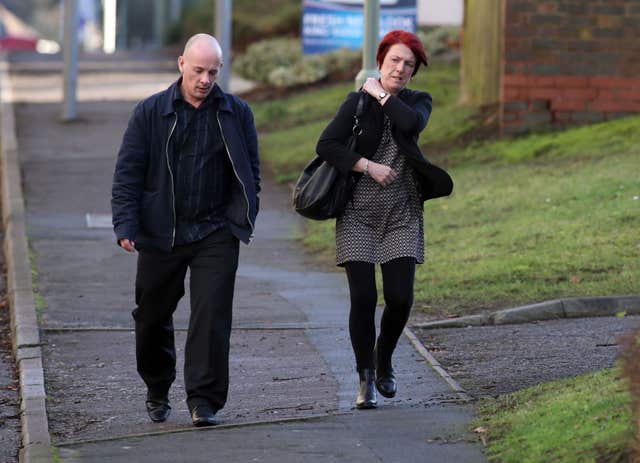 Lieutenant Sarah Delap recalled feeling "woefully underprepared" during her two years as a troop commander at Deepcut saying there was not enough permanent staff to deal with the amount of soldiers plus she was inexperienced and lacked confidence.
She described Sgt Gavaghan as a "firm troop sergeant". She did not see him scream and shout or lose control with the trainees or make them hide in fear.
She also did not hear of any assaults, harassment or bullying from NCOs to soldiers as this would have been "unacceptable" and something she would have acted upon.
Sgt Gavaghan was experienced and a "good organiser, a good manager who kept things in control when dealing with large numbers of people," she said.
He was "concerned for soldiers and did look after them," she added.
Paul Greaney QC, for the Benton family, referred to claims that Pte Benton was unstable and self-harmed.
Thinking of the management of Sgt Gavaghan, Ms Delap told the court: "I wished I had been more robust personally and more prepared.
"With the benefit of hindsight I would have managed it differently."
She has no memory of working with Pte Benton.
The hearing was adjourned until Wednesday at 10am.