Embattled retailer New Look has agreed a restructuring plan with creditors that will see it shut 60 stores, resulting in the loss of up to 980 jobs.
Under the terms of the Company Voluntary Arrangement (CVA), the firm has also secured rent reductions on 393 stores.
The closures, which account for nearly 10% of its 593-strong UK store estate, will lead to a maximum of 980 redundancies, although New Look will redeploy staff where possible.
A total of 98% of New Look's creditors, which includes landlords, approved the CVA.
New Look chairman Alistair McGeorge said: "In order to help restore long-term profitability, it is clear we need to reduce our fixed cost base.
"We are therefore pleased to have gained the support of our creditors to address our over-rented store estate. Launching a CVA has been a tough decision and our priority remains keeping all potentially affected colleagues informed during this difficult time.
"The CVA is one of a number of necessary actions we are taking to get the company back on track.
"In addition to implementing other cost-saving initiatives, we are already focusing on driving future full price sales by realigning our pricing to offer significantly better value, adding flexibility to our buying model, and improving our speed to market."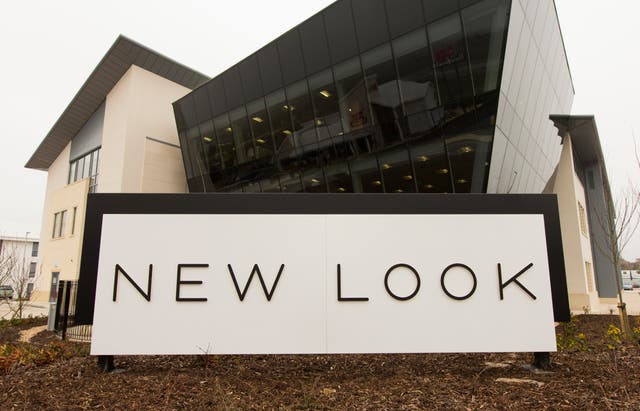 Moss Bros and Mothercare are also in the doldrums, along with a host of restaurant chains – including eateries run by celebrity chef Jamie Oliver and burger chain Byron.
Another flashpoint on Friday will see Prezzo announce the result of its CVA that is set to see hundreds of jobs axed as the restaurant chain looks to close 100 outlets.
Retailers have been hit hard over the past two years by surging wage costs, eye-watering business rate hikes and inflation caused by the weak pound, which have coincided with falling consumer confidence.
New Look, which employs around 15,000 in total, is owned by South African investment group Brait and is struggling under £1.2 billion of borrowings but is not seeking a debt restructuring.
The situation with New Look is the latest indication of significant changes sweeping down the high street.
Its previous chief executive, Anders Kristiansen, left abruptly in September last year, with former chairman Mr McGeorge parachuted back in for another stint at the firm.
Eric Benedict, UK market head at restructuring firm AlixPartners, said: "The situation with New Look is the latest indication of significant changes sweeping down the high street.
"The problem is that retail has been driven by a toxic cocktail of Brexit-related currency correction, rent rises, business rates and the introduction of the living wage.
"Additionally, many have failed to define their customer base and develop an appropriate digital strategy to engage them.
"A combination of a poor offering with a punitive cost base has rapidly exposed the weaker players, many of whom over expanded on the basis of breadth of sales, rather than depth of sales. This has been particularly prevalent among the private equity backed retail brands."