PwC has raked in over £20 million for its role in winding down failed outsourcer Carillion, with the accountancy giant set to pocket even more cash as the process drags on.
The professional services firm said the costs accounted for its first eight weeks of work following Carillion's collapse in January, when it had been drafted in with just 12 hours notice.
David Kelly, partner and special manager at PwC, told the Business and Pensions Committees on Wednesday that the current weekly charge for PwC services was around £1.4 million, with staff rates sitting at around £360 per hour.
Mr Kelly, whose own hourly charge out rate is £865, said the final bill was to be determined.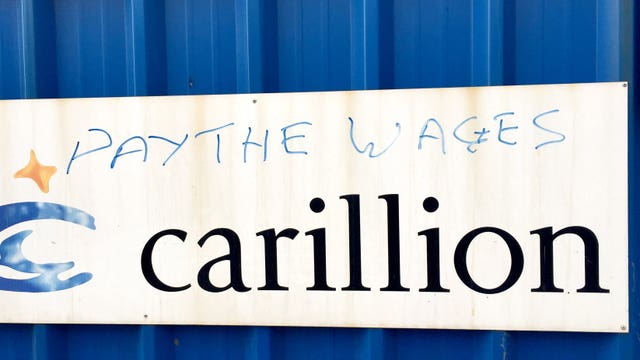 A better estimate would likely be available in June, when the firm would also have a clearer view on how much cash would be made available to the Pension Protection Fund (PPF), which now houses Carillion's pension scheme.
He explained that money for PwC's own  fees as well as for the PPF would be taken from the cash recovered from the liquidation of Carillion assets.
When asked by MPs whether PwC was at the head of the payment queue, Mr Kelly said: "We are one of the earlier payments to come out."
The professional services firm partner was unable to answer questions over the likely outcome of a dispute over Carillion's work in Qatar, leading MPs to criticise its lack of knowledge about the contract.
"You've seen the books – you don't get much for the money do you? What does £20 million get you these days?" Labour MP and Business Committee member Peter Kyle said.
The comment prompted a defence from Mr Kelly over the work completed to date.
"What £20 million has got ,though, is we have worked very hard to mitigate the impact and the consequences of the insolvency process on a number of the stakeholders", he said.
"One of the things that we have done – immediately on appointment – was to accelerate the payment terms on which the suppliers to the liquidation are getting paid.
"So now they're actually getting paid, there or thereabouts, within 30 days of invoicing, rather than the 120 days that you have heard."
Mr Kelly said around 112 PwC staff are dedicated to the Carillion wind-down, down from 257 who began the project in January.
Of the 18,100 people employed by Carillion at the time of its collapse, only 7,100 remain, servicing around 70 contracts.
Around 9,500 have either found work outside of Carillion or have migrated with some of the contracts which have been sold or "transitioned", while 1,600 staff have been made redundant.
"Of those 70 contracts do we anticipate finding a home for all of those? Yes we do," Mr Kelly said.
"In terms of what the consequence of that is on the residual 7,100 employees, a very large number of those will transition with those contracts when the customer has found the new home for them.
"In terms of exactly how many of those people are required, again it is too early to say because those conversations are ongoing."
He said PwC has worked "very hard" with Carillion's HR team to speed up the pace of redundancy payment, which are usually received within four to six weeks but are now being doled out within six days.
Mr Kelly assured additional support was also being provided to those staff let go in the wake of the liquidation.