A major blaze which took hold of a building in Glasgow city centre has been contained.
More than 120 firefighters dealt with the incident on the busy shopping thoroughfare of Sauchiehall Street.
Emergency services were called to the scene at 8.18am on Thursday after a blaze took hold in the roof space of commercial premises.
Thick smoke billowed across the pedestrian precinct and streets were cordoned off.
Flames could been seen in the roof of the building which houses Victoria's nightclub and has several shops at street level.
Scottish Fire and Rescue Service (SFRS) Assistant Chief Officer Lewis Ramsay said the fire was "now contained" but added that firefighters would be on scene for "several days".
He said earlier: "This is an extremely challenging incident but the response and professionalism of our firefighters has been outstanding.
"We would urge the occupants of surrounding buildings to remain indoors and keep their windows closed due to the suspected presence of asbestos."
Iain Gordon, general manager of the theatre, said: "The building has been there for a long time and is a major part of Glasgow.
"When you see how quickly the fire spread to other parts of the buildings in Sauchiehall Street we just hope the flames don't jump across the lane.
"It's a lane's distance but that's not very far when it's heat and flames going across."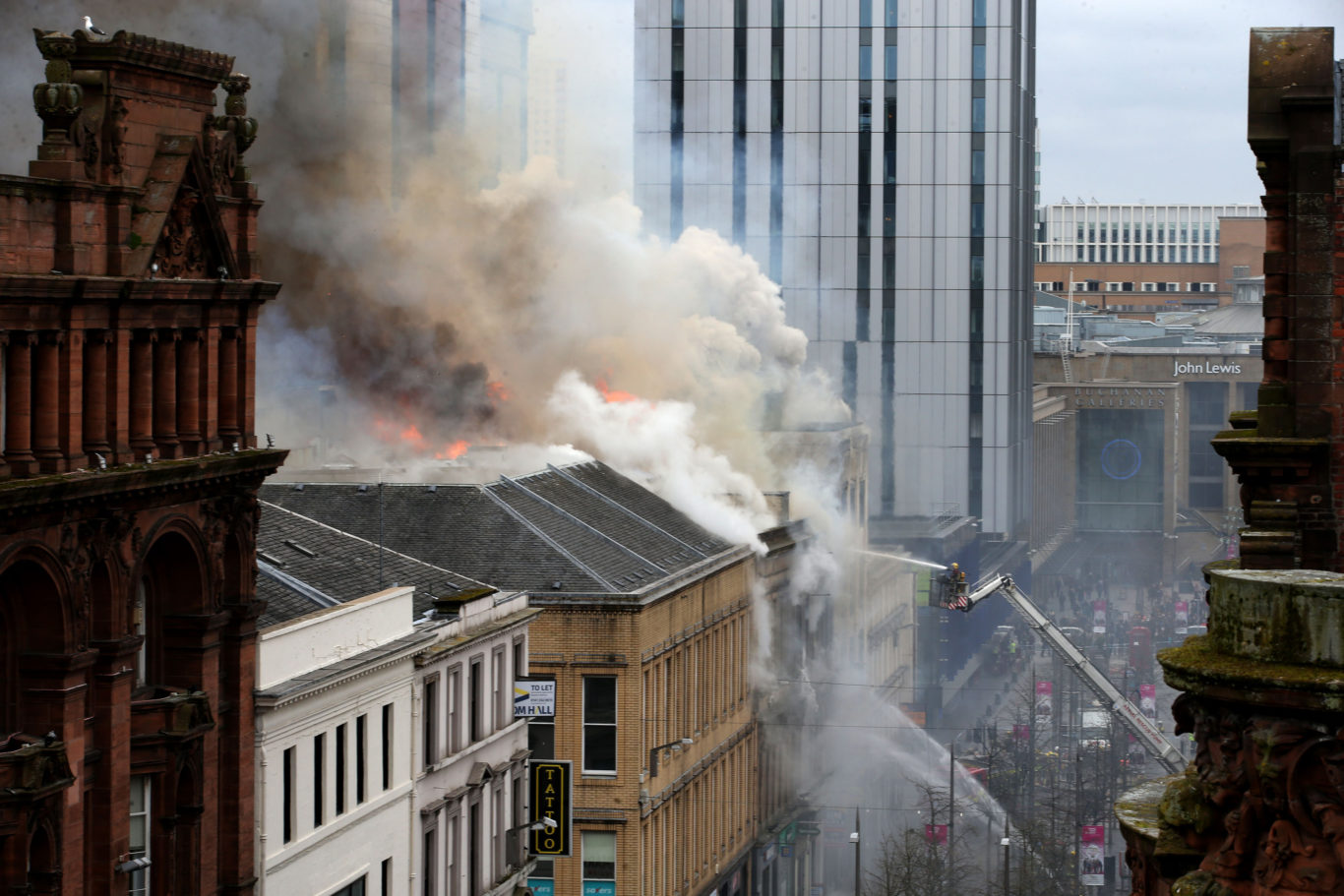 Speaking at First Minister's Questions, she said: "This is a deeply concerning incident in the city of Glasgow."
She praised the firefighters tackling the "extremely challenging" blaze and said the Scottish Government's resilience unit would remain in contact with the fire service throughout the incident.