Firefighters are tackling a "massive blaze" which has taken hold of a building in Glasgow city centre.
Eight fire engines are dealing with the incident on the busy shopping thoroughfare of Sauchiehall Street.
Emergency services were called to the scene at 8.18am on Thursday after a blaze took hold in the roof space of commercial premises.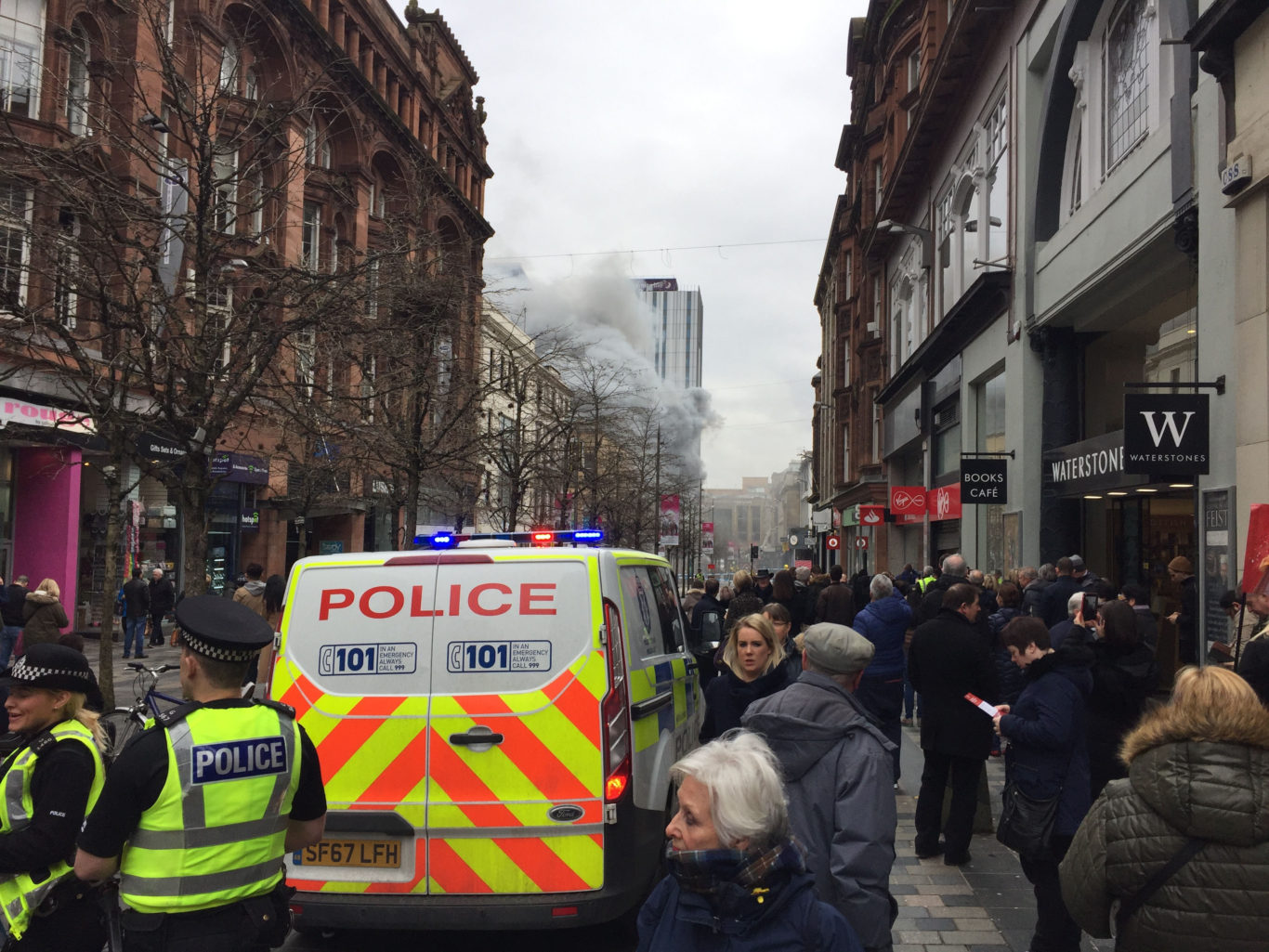 Flames could been seen in the roof of the building which houses Victoria's nightclub and has several shops at street level.
The Scottish Fire and Rescue Service (SFRS) said the occupants of nearby properties were evacuated and there were no reports of any injuries.
One onlooker, who asked not to be named said: "It's a massive blaze and it appears to be spreading.
"The amount of smoke is quite incredible."
Firefighters were also spotted gaining entry to the nearby Pavilion Theatre, one of the city's oldest.
Iain Gordon, general manager of the Pavilion Theatre, said: "It's getting worse, the flames are leaping out of the top now.
"Everybody is out of the area, they have all been evacuated.
"Our problem at the moment will be smoke damage because it's gone right into the side of the building.
"We are very concerned about everything. The building has been there for a long time and is a major part of Glasgow.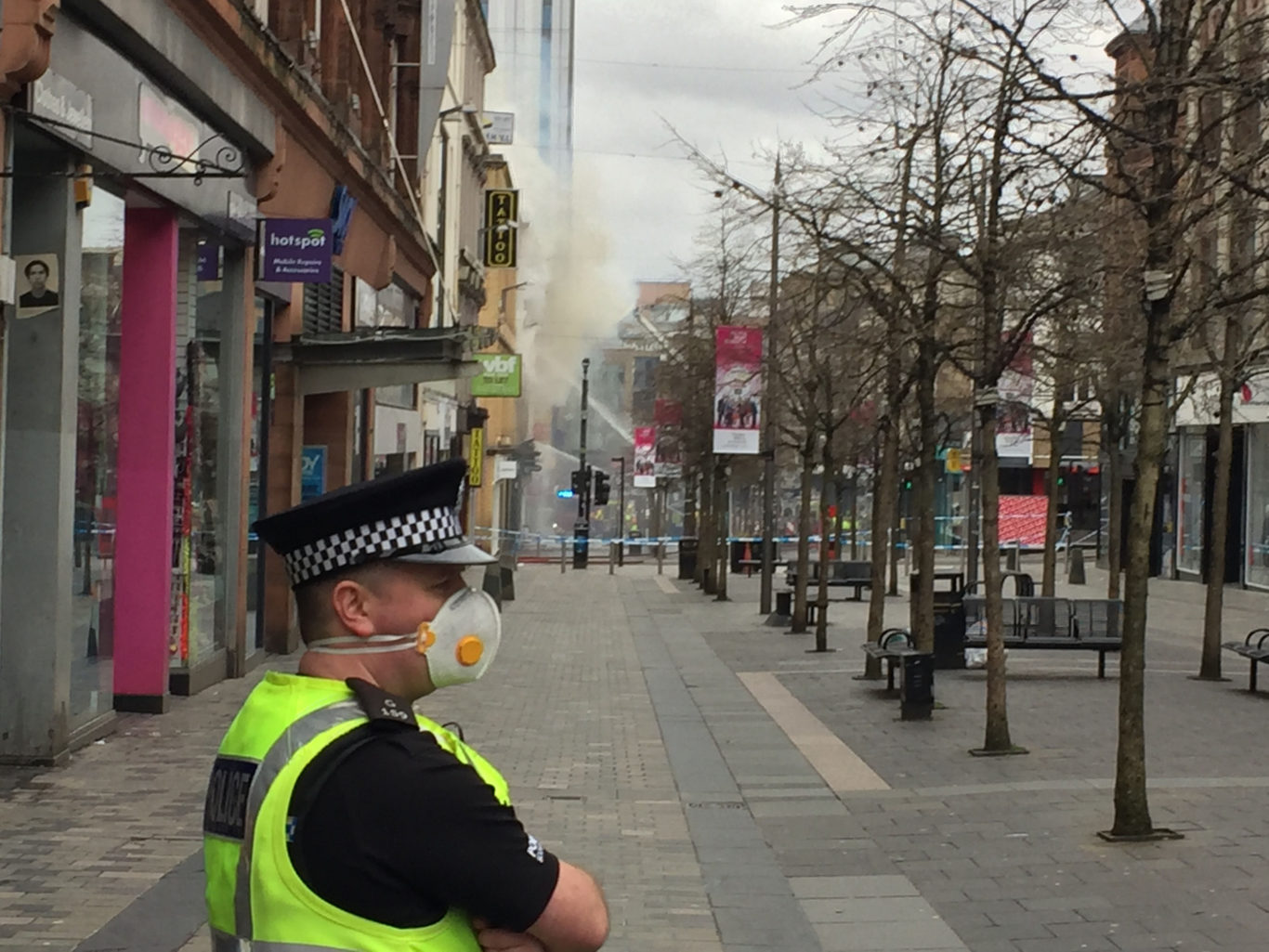 Hope Street was closed to all traffic between Bath Street and Renfrew Street, with Renfield Street also closed between Renfrew Street and Bath Street while emergency services dealt with the incident.
An SFRS spokesman said: "The Scottish Fire and Rescue Service was alerted at 8.18am to reports of a well-developed fire which had taken hold within the roof space of a commercial premises.
"Operations control mobilised a number of fire engines to Sauchiehall Street, Glasgow, where firefighters are currently on the scene working to extinguish the fire.
"Crews have safely evacuated the occupants of several nearby properties."