Retailer Holland & Barrett has said it will remove krill products from its shelves after a campaign warning they threaten wildlife in Antarctica.
Greenpeace has said the krill-fishing industry, catching the tiny shrimp-like creatures for products such as Omega-3 tablets, is engaged in a "tug-of-war" for food with penguins, seals and whales in the fragile region.
The environmental campaign group accused Holland & Barrett of stocking products which put species that depend on the krill for food at risk.
Supporters have sent 40,000 emails to the company's chief executive on the issue in 24 hours and stores across the UK have seen krill products labelled with stickers about their impact on the environment.
Polling of 2,024 adults by YouGov for Greenpeace has revealed almost two-thirds of people (65%) think retailers should not be stocking krill products fished in areas being considered for protection in the Antarctic Ocean.
Almost nine in 10 (87%) support the creation of a vast Antarctic Ocean Sanctuary to protect the pristine waters of the Weddell Sea, which if it got the green light would become the biggest marine reserve on Earth.
A recent report from Greenpeace warned that tracking of ships targeting krill in Antarctica has revealed vessels close to wildlife feeding grounds and suggests some are anchoring near existing protected areas.
Greenpeace is calling for all vessels krill fishing in the region to stay out of all Antarctic areas which are being proposed as marine sanctuaries and for businesses which buy krill to avoid those that continue to fish in those places.
Holland & Barrett's chief executive Peter Aldis said all the krill-based supplements it sold were certified as sustainable by the Marine Stewardship Council, but the company shared the concerns raised in the Greenpeace report.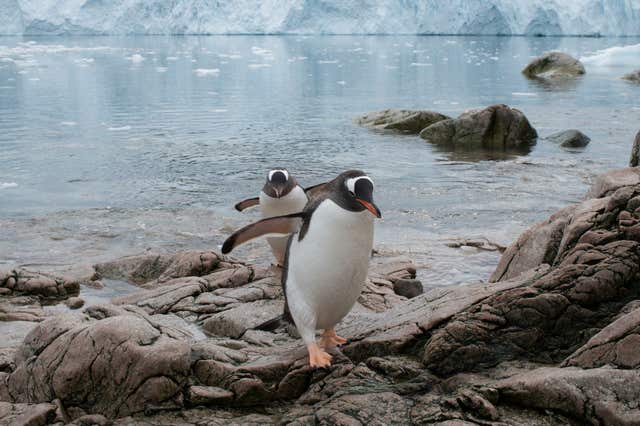 "We have therefore decided today to remove all krill-based products from sale over the next few weeks."
He said the company would be replacing krill-based supplements with algal oils to ensure customers had continued access to important diet supplements.
With Holland & Barrett selling "the tiniest fraction" of the allowable annual catch of krill, he said Greenpeace should have closer engagement with international regulators to safeguard against a huge increase in demand from Asia.
Louisa Casson, of Greenpeace UK's Protect the Antarctic campaign, welcomed the move to heed the call by thousands of people to stop stocking krill-oil products.
"Holland and Barrett have previously been ahead of the curve in protecting our oceans, including tackling microplastic pollution, so it's great to see them doing the responsible thing when it comes to safeguarding the food for whales, seals and penguins.
She added: "While the krill industry is projecting rapid growth over the next few years, that's clearly out of step with what the British public want: they want to protect Antarctic wildlife.
"This is a major boost for proposals to protect the Antarctic this year.
"Other retailers still selling krill products fished in Antarctic waters earmarked for protection need to take action now."