Animal rights campaigners have converged on the Holyrood parliament to call for a total ban on fox hunting in Scotland.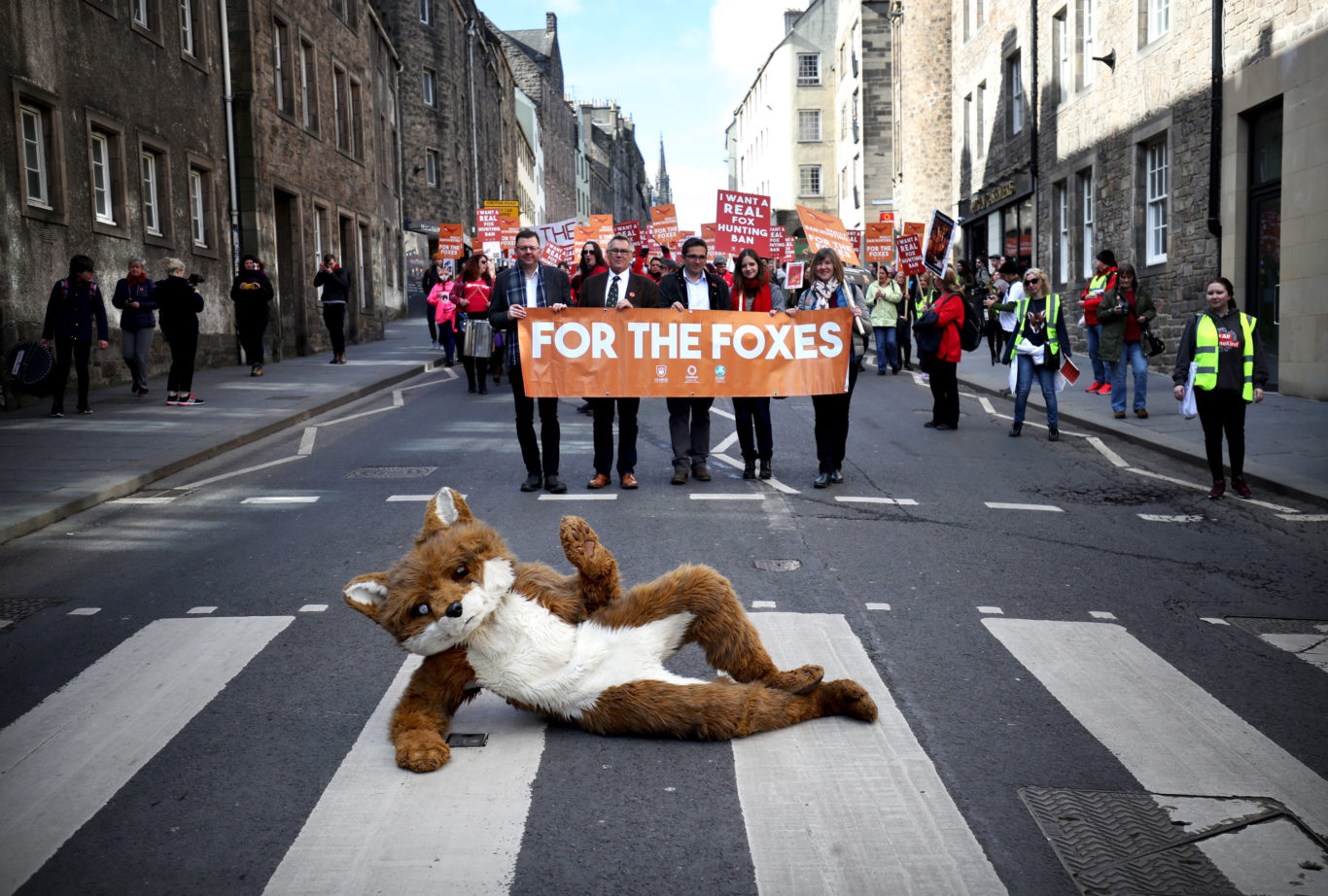 — OneKind (@onekindtweet) March 24, 2018
The march is being held in Edinburgh city centre to urge the Scottish Government to strengthen the law.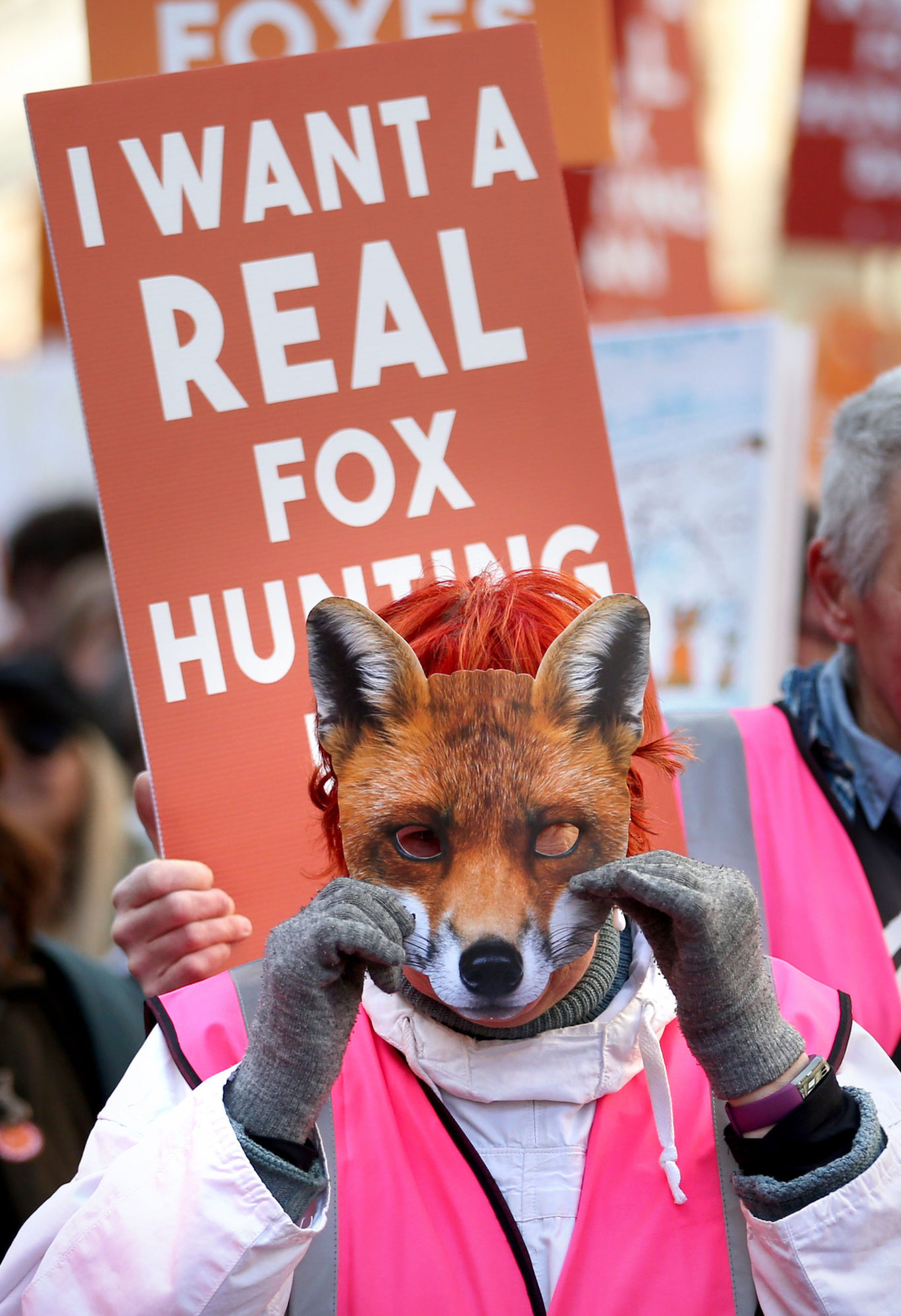 — Harry Huyton (@Harryhuyton) March 24, 2018
Fox hunting with dogs was banned in Scotland through the Protection of Wild Mammals (Scotland) Act in 2002, with an exemption for using dogs to flush out foxes for pest control or protecting livestock or ground-nesting birds.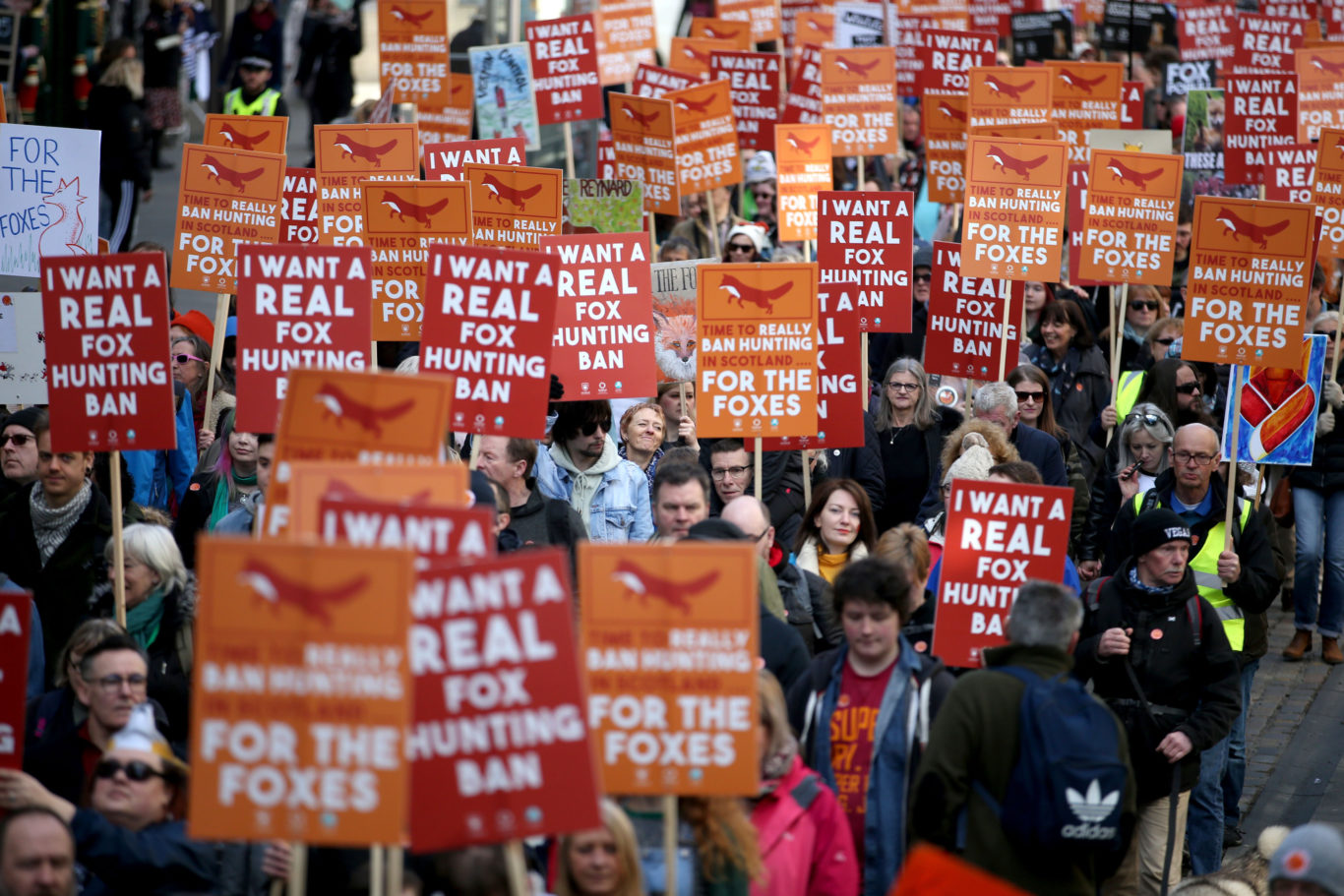 — The League (@LeagueACS) March 24, 2018
Mounted hunts in Scotland have since offered farmers, landowners and estate managers a pest control service, but a review by Lord Bonomy found there were "grounds to suspect" fox hunting takes place illegally.
— Nicola (@Nicola__Oliver) March 24, 2018
Ministers have consulted on the review's recommendations, with analysis currently under way on the responses.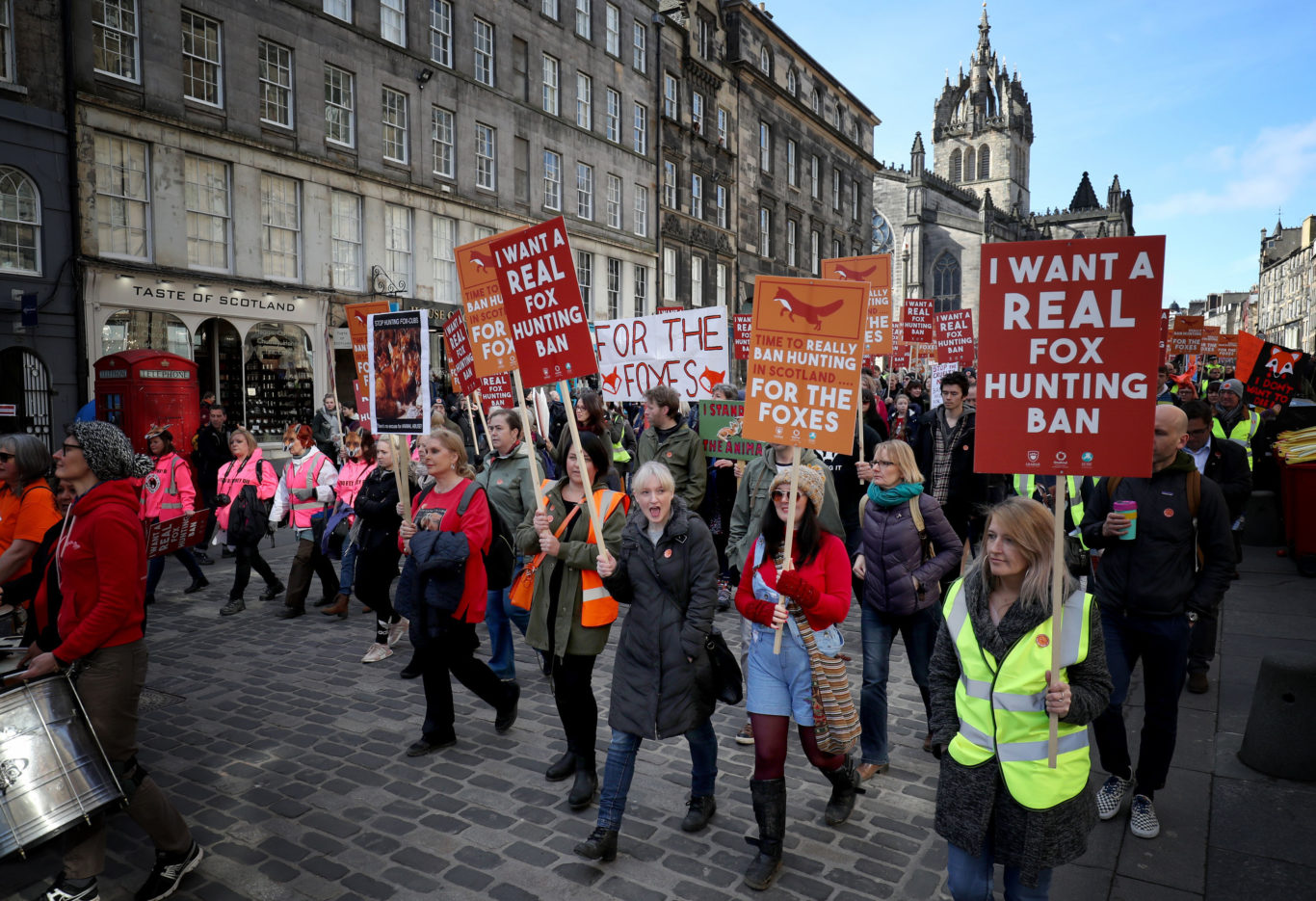 — OneKind (@onekindtweet) March 24, 2018
Robbie Marsland, director of the League Against Cruel Sports Scotland, said: "Public support to really ban hunting in Scotland is overwhelming, with the vast majority completely opposed to the outdated, primitive cruelty of this so-called sport.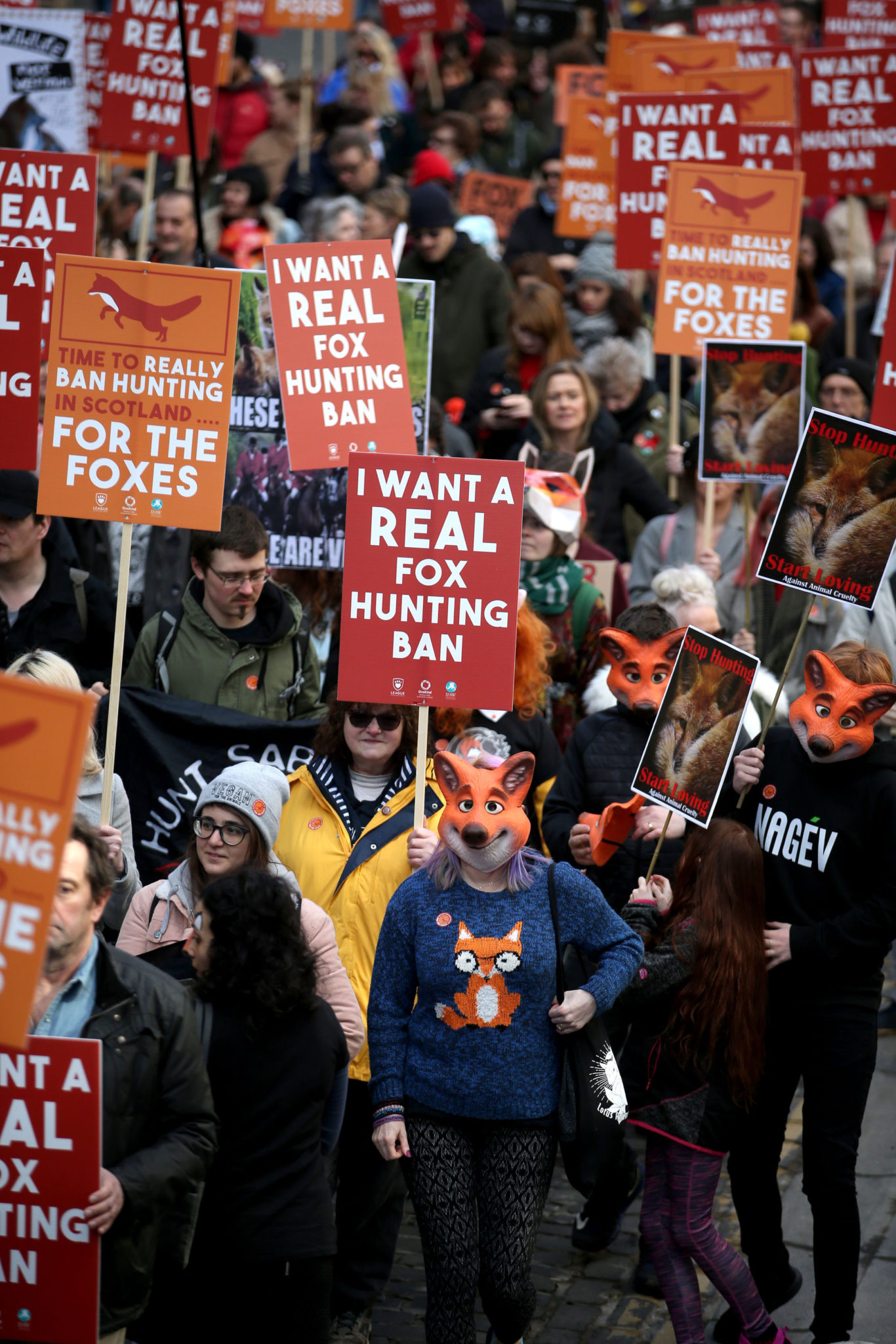 — OneKind (@onekindtweet) March 24, 2018
"As a nation of animal lovers we're expecting a good turnout this weekend of people committed to marching for the foxes and hope that this will send a clear message to the Scottish Government that hunting has no place in modern society.
"Action is urgently needed to improve the law so we can consign hunting into the history books once and for all."