Protests are taking place across the globe against school shootings and US gun control.
Rallies attended by children, students and families who have been affected by gun violence along with celebrities and members of the public are taking place as part of the March For Our Lives campaign.
Thousands of people are expected at a protest in Washington DC, including students from Marjory Stoneman Douglas High School where 17 people were killed in February.
Actresses Amy Schumer, Yara Shahidi, Connie Britton and Olivia Wilde are set to address crowds at the protest in Los Angeles.
A protest has been organised to happen outside the new US Embassy in London. The US flag flew at half mast at the previous embassy site after the Sandy Hook Elementary School shooting, in Connecticut, in 2012.
Amnesty International UK's director Kate Allen pointed to Britain's own experience of school killings with the Dunblane Primary School tragedy in 1996 in which 16 pupils and a teacher were murdered.
"The White House must take responsibility for preventing future school shootings."
Campaigners are demanding that their lives and safety become a priority and are calling for an end to mass school shootings.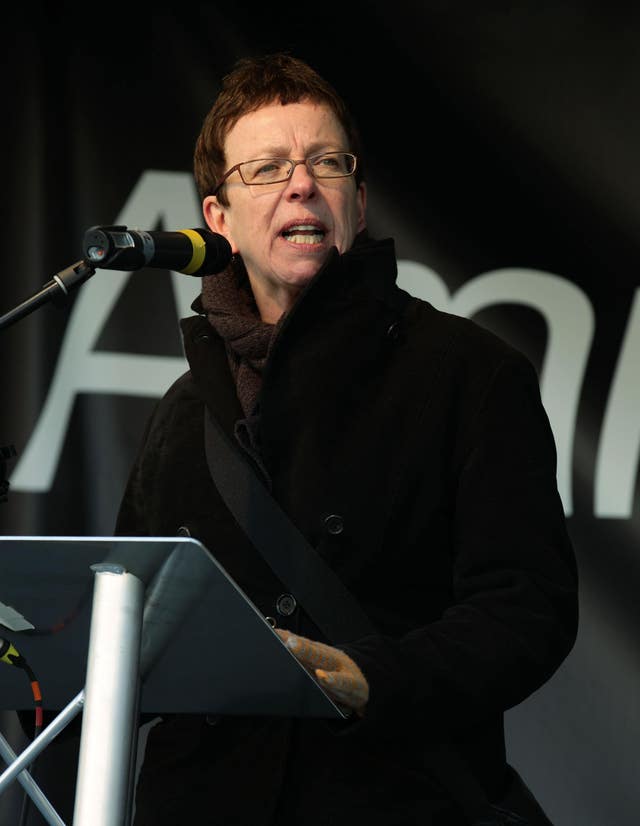 "We cannot allow one more family to wait for a call or text that never comes. Our schools are unsafe. Our children and teachers are dying. We must make it our top priority to save these lives."
It also adds: "School safety is not a political issue. There cannot be two sides to doing everything in our power to ensure the lives and futures of children who are at risk of dying when they should be learning, playing, and growing.
"The mission and focus of March For Our Lives is to demand that a comprehensive and effective bill be immediately brought before Congress to address these gun issues. No special interest group, no political agenda is more critical than timely passage of legislation to effectively address the gun violence issues that are rampant in our country.
"Every kid in this country now goes to school wondering if this day might be their last. We live in fear."