A sergeant accused of bullying recruits at Deepcut barracks, including the late Private Sean Benton, has denied overstepping the mark but said he would now do things differently if he was in the same situation.
Some former Deepcut recruits have told a fresh inquest into the death of Private Benton that Sergeant Andrew Gavaghan was a frightening "psychopath" who physically abused them.
Mr Gavaghan has told Woking Coroner's Court that when he aggressively gave orders it was his "twin brother" was doing the shouting.
He said it was "very much" a performance in which he deployed a tougher version of himself because he needed to have discipline among the numerous recruits.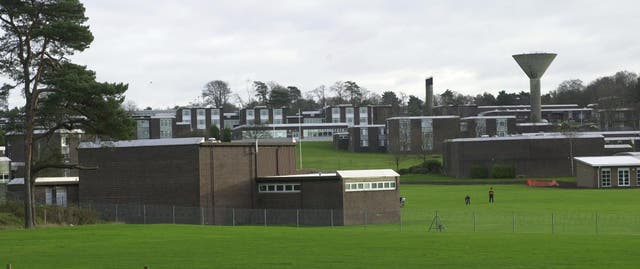 Of his thoughts on whether this "twin" brother was a good idea, Mr Gavaghan told the court: "At the beginning of the year I would have said yes but having come here and heard people say how distressed they have been I would say no.
"I would say that at the time I was blinkered. This is not an excuse because people were still coming to me with their problems and I was approachable but people might not have approached me because of the twin brother."
Pte Benton, 20, was found with five bullets in his chest in June 1995, shortly after he had been told he was to be discharged from the Army.
The inquest has heard claims of bullying at the Surrey barracks, with allegations made against two of his instructors – Sgt Gavaghan and Corporal Martin Holder.
He felt he got his level of disciplining right at Deepcut but has since heard that people were frightened about the unpredictability about which brother they would be faced with.
He said: "Looking back and with all the knowledge I have now and the process of this inquest – if I was in the same situation again I would do it different.
"I would still have to maintain discipline. I would still have to shout. I would still have to maintain the discipline sergeant side, but I would do it different."
He said he did not have favourites and the same standards was expected whether you were a corporal or a trainee.
Thinking of the day that Pte Benton died, and knowing the recruit was being discharged, Mr Gavaghan said his concern had been to minimise any risk of having him near ammunition or a weapon.
Mr Gavaghan said all he could do to prevent the risk was to take him off guard duty.
He said: "I could not see into the future but what I tried to do was to minimise the possibility of harm."
He said he knew of previous reports that Pte Benton had self-harmed using alcohol and so he wanted to keep him away from alcohol.
He recalled Pte Benton's morale as being "low" but added that as time went on he seemed "happier" about his discharge and that he was going home.
Mr Gavaghan's lawyer Patrick Gibbs QC asked if, with the benefit of hindsight, could anything have been done to stop Pte Benton from killing himself.
Mr Gavaghan replied that he did not think so, adding: "If there we clearer orders on not passing ammunition to one another – that might have prevented it but then Sean might have used other means."
His family have campaigned for years for a full investigation into his death amid allegations he suffered prolonged physical and psychological bullying.
The first hearing came back with a verdict of suicide in 1995, even though no evidence was given about his experiences at Deepcut.
Sgt James Russell said there were "management issues" at Deepcut because of its large number of trainees.
He felt there was "no significant change unfortunately" by the time he left Deepcut in late 1995.
Referring to a statement he made in 2002, Mr Russell recalled Pte Benton as someone who was one day up and another day down.
He said he never heard of Sgt Gavaghan bullying or assaulting anyone.
The hearing was adjourned to Tuesday at 10am.