The Prince of Wales praised the Lake District as he unveiled a plaque declaring the area a World Heritage Site.
Charles spoke before the unveiling outside the Theatre By The Lake in Keswick on Monday.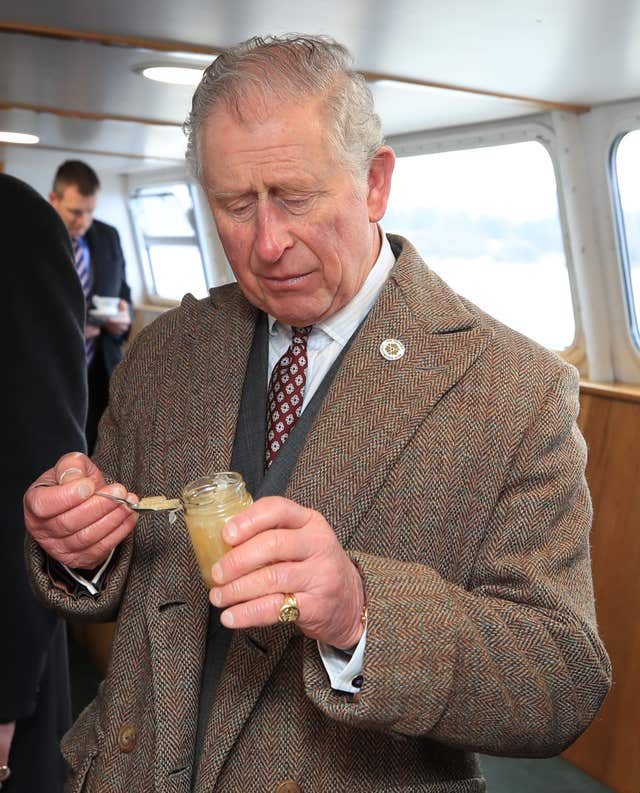 The national park in Cumbria joined the Taj Mahal, the Grand Canyon and Stonehenge when it was added to the list of areas with World Heritage Site status last year after being backed by a Unesco committee.
Charles told crowds at the event, held on the banks of Derwentwater: "I could not be more delighted to be with you here today on this very special occasion in what I happen to think is a particularly special part of the world.
"Official recognition by the Unesco World Heritage committee of the Lake District National Park as a World Heritage Site is a significant achievement, which I am told has taken 31 years."
He congratulated those involved, including Lord Clark of Windermere, chairman of the Lake District National Park Partnership, who led the bid, and called for collective working in the countryside to create harmony between different interests.
He said: "Over the last 17 years I have made regular visits here, beginning at a time of crisis during foot and mouth.
"Over these years, as I have come to know local people and understand these unique farming communities, I am continually struck by their resilience and ability to overcome trials, whether of family tragedy, pestilence or flooding.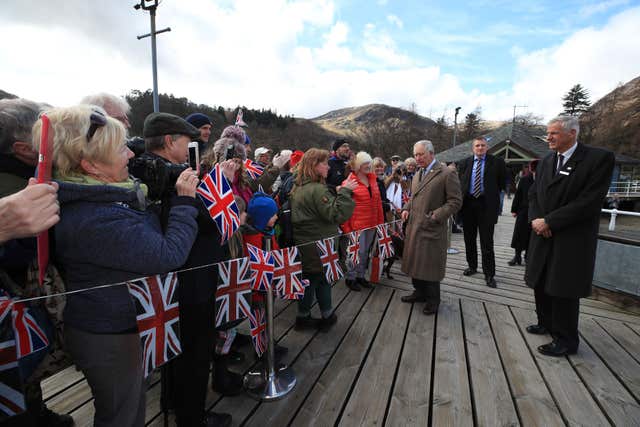 Lord Clark thanked the prince for attending the event.
He said: "We know he is a regular visitor to the county and we appreciate it so much."
Environment Secretary Michael Gove was also at the event, along with Michael Ellis, Minister for Arts, Heritage and Tourism.
There were performances by schoolchildren and cast members from productions at the Theatre By The Lake before Charles unveiled the plaque, built on top of a dry stone wall.
Shelagh Hughes, headteacher of St Herbert's Primary School, said: "The children were very excited to perform but they took it really seriously because they knew how important it was.
"The Prince of Wales said he enjoyed it and the choir sang beautifully.
"He seemed very cheerful so I think he enjoyed his visit."
Charles arrived in the region on the Royal Train at Langwathby station.
Later, he was due to the visit National Centre for the Uplands at Newton Rigg College and a Kendal paper manufacturer which recycles takeaway coffee cups.