A British sailor who went overboard during a round-the-world race in the Atlantic Ocean is presumed to have been lost at sea, competition organisers have said.
John Fisher, 47, who lives in Adelaide, Australia, fell from Team Sun Hung Kai's Scallywag yacht 1,400 nautical miles west of Cape Horn at 13.42 GMT on Monday.
President of the Volvo Ocean Race Richard Brisius said Mr Fisher was now thought to have perished in the "extreme" sea conditions present in the area at the time.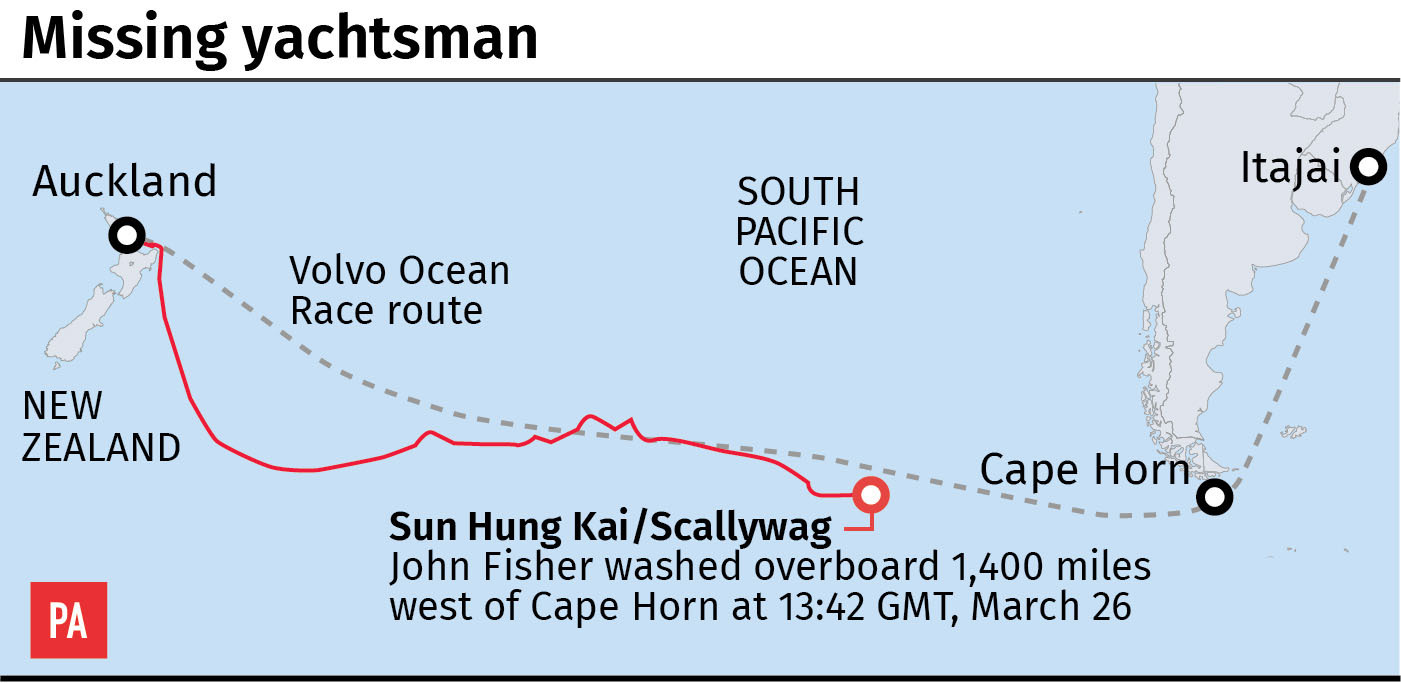 He said: "Given the cold water temperature and the extreme sea state, along with the time that has now passed since he went overboard, we must now presume that John has been lost at sea.
"All of us here at the Volvo Ocean Race organisation send our heartfelt condolences out to John's family, his friends and his teammates and we will do everything in our power to support them in this very difficult time."
Mr Brisius said the Sun Hung Kai team remained in a "challenging position" as weather continued to deteriorate throughout the day, and crew members had been left "emotionally and physically drained" by their friend's loss.
"Our sole focus now is to provide all the support and assistance that we can to the team," he added.
Mr Fisher was taking part in his first Volvo Ocean Race, a 45,000 nautical mile race around the world. The teams were on leg seven from Auckland, New Zealand, to Iajai, Brazil, when Mr Fisher went missing.
He was on watch and wearing appropriate survival gear when he went overboard, the organisers said.