An unqualified teacher who trained a "mini militia" of children for terrorist attacks in London has been jailed for life with a minimum term of 25 years.
Islamic State (IS) fanatic Umar Haque, 25, planned to use guns and a car bomb to strike 30 high-profile targets including Big Ben, the Queen's Guard and Westfield shopping centre.
He enlisted helpers at the Ripple Road mosque in Barking, east London, where he secretly brainwashed 16 children as young as 11 through terrorism role play and exercises.
The boys have been left "traumatised" from being shown gory IS propaganda by Haque.
The defendant had also admitted playing an IS film to pupils at the Lantern of Knowledge fee-paying school in Leyton where he had worked, the Old Bailey heard.
The worst aspect was the deliberate and sustained grooming of children to join a "mini militia" unbeknown to their parents who had paid for after school classes at the mosque.
He is a "very real" threat to the young and old alike, the judge said.
"Haque was a dangerous liar. He is intelligent, articulate and persuasive with an easy smile. He is narcissistic and clearly enjoys the power he wields over others."
The judge told Haque: "You have violated the Koran and Islam by your actions as well as the law of all civilised people. It is hoped you will come to realise this."
Haque ranted about "domination", "hunger and insecurity" as he was sent down.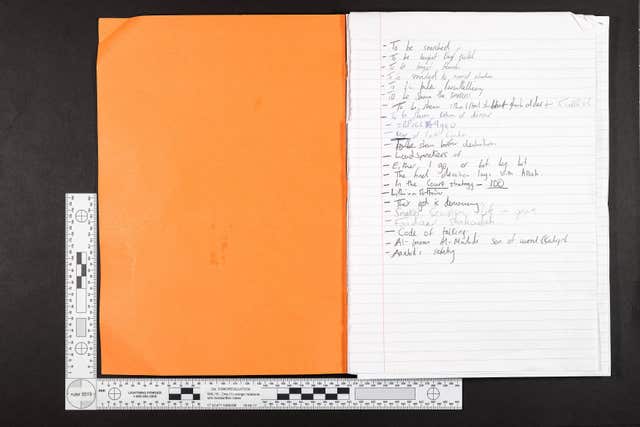 Haque's confidant Muhammad Abid, 27, a qualified cupping therapist, was handed four years and three months in prison for failing to report the plot.
The trial had heard how police and MI5 had been on to Haque since he tried to travel to join IS in Syria in April 2016 but was stopped at Heathrow.
In bugged conversations, he talked about being inspired by the Westminster Bridge atrocity in March last year.
Haque said: "We are here to cause terror, my brother. We are a death squad sent by Allah and his messengers to avenge my Arab brothers' blood …"
In the months before his arrest, he bragged about recruiting 16 children, telling Ripple Road youngsters he intended to die a martyr and IS was "good".
One of the youngsters later told police: "Umar has been teaching us how to fight, do push-ups, given strength and within six years he was planning to do a big attack on London.
"He wants a group of 300 men. He's training us now so by the time I'm in Year 10 (aged 14-15) we will be physically strong enough to fight."
Prosecutor Mark Heywood QC said a specialist social worker had assessed nine of the boys affected by Haque's indoctrination.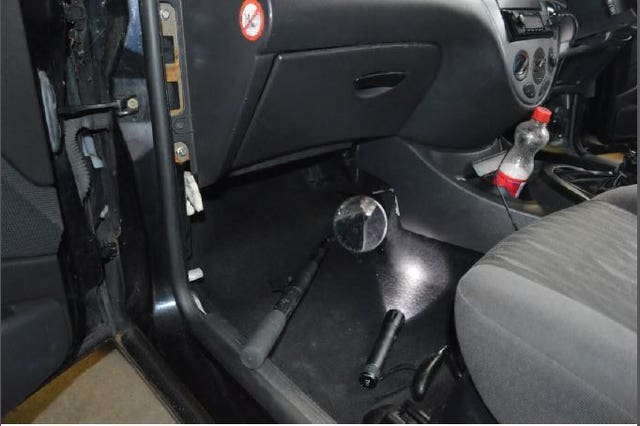 "Although they are clear what they saw was wrong, they are left conflicted and without answers which leads them to be particularly vulnerable to grooming.
"Some speak of having flashbacks of the videos and nightmares centred around fear of death and punishment in the after life, perhaps in reference to (the video) of the young boy seen buried and in a grave."
One father said he was "distressed and worried for the future of Muslim kids and unsure who to trust and who not to" after finding out his son had been groomed.
An NSPCC spokesman said: "Haque used his position of trust as a smokescreen to try and recruit an army of young people in his care to help him carry out the atrocities he planned.
"The methods used to try and radicalise them included fear and intimidation – a form of child abuse. But it is thanks to the bravery of those victims who spoke out about what they endured that Haque is now behind bars for a very long time."
Deputy Assistant Commissioner Dean Haydon said: "I welcome today's sentences, which have ensured that three men complicit in a plot to radicalise vulnerable young children and use them to attack businesses and communities in London are now in prison.
"Haque was a dangerous man who was inspired by attacks in Europe and Westminster. He wanted to orchestrate numerous attacks at once, using guns, knives, bombs and large cars to kill innocent people."