Here are the key milestones expected as Britain leaves the European Union:
2018
March – Official level talks continue in Brussels – including on the issue of the border between Northern Ireland and the Republic.
May 3 – English local government elections will provide the Prime Minister with her first major electoral test since the snap election of June 8 2017.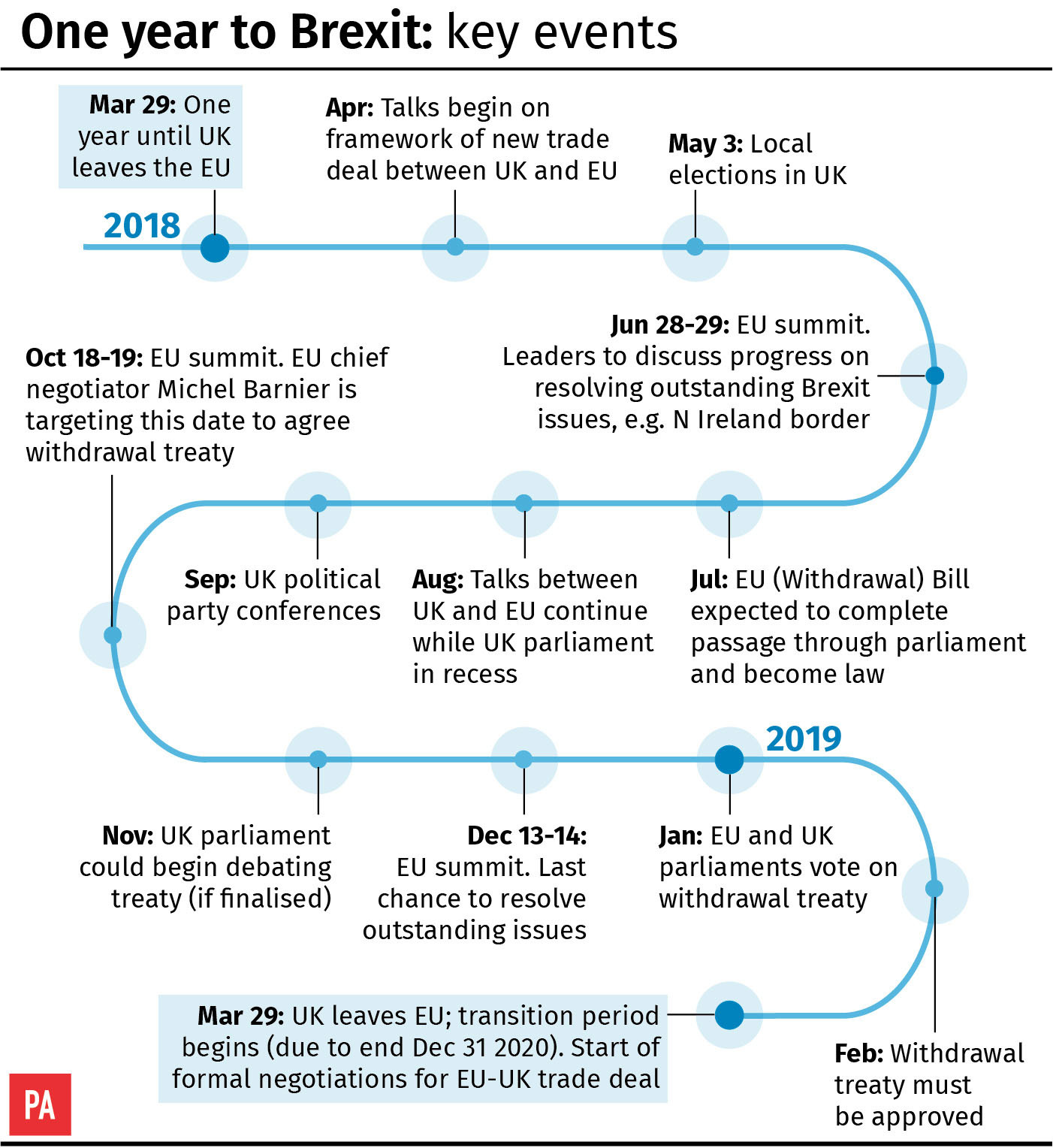 October 18-19 – The legally-binding treaty setting out the terms of the UK's withdrawal agreement and the 21-month transition period is expected to be concluded.
At the same time, the EU chief negotiator Michel Barnier hopes to publish a political document setting out an agreement on the shape of a future treaty – or treaties – on trade and other issues like aviation, security and judicial co-operation.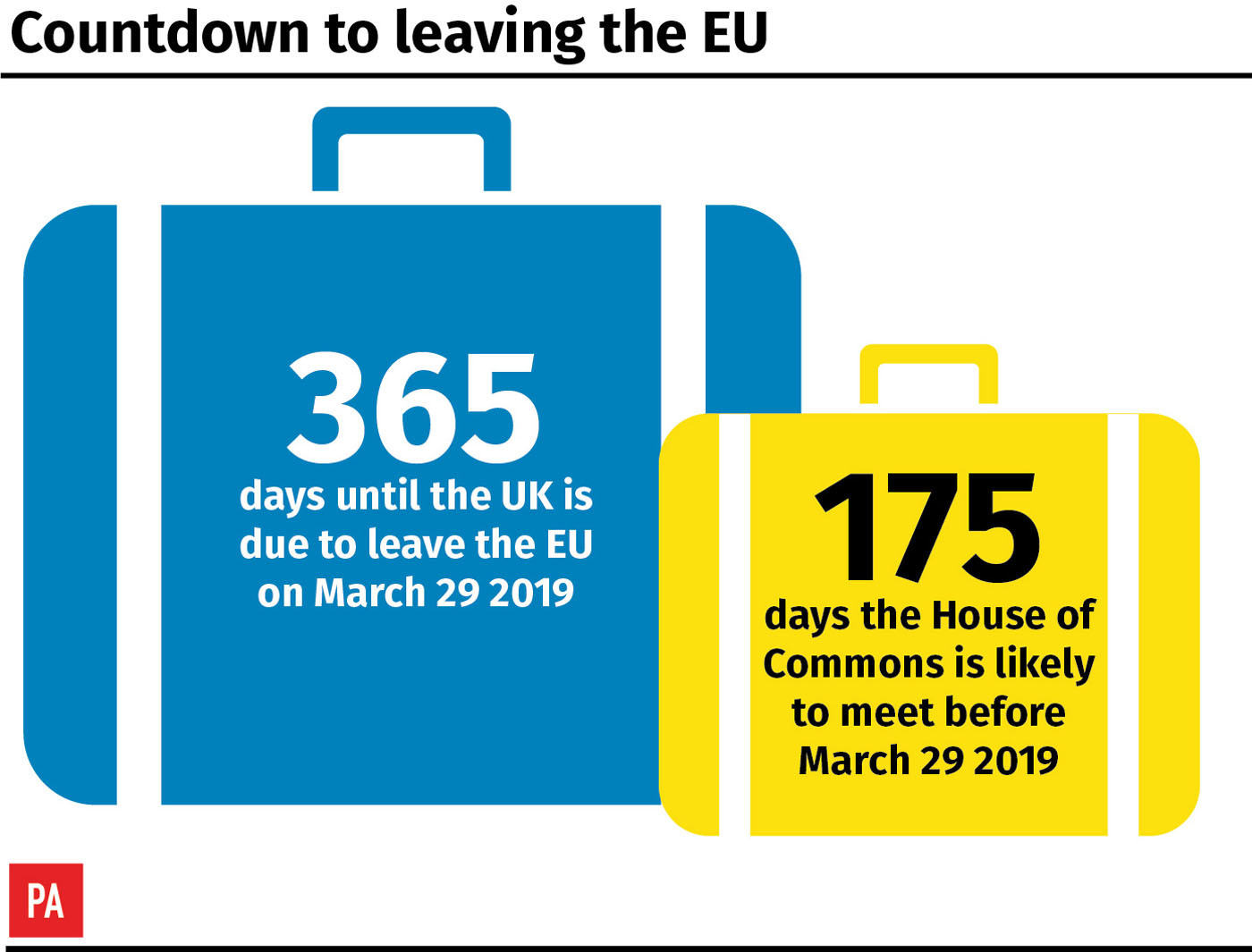 Winter/spring – Ratification of the withdrawal and transition treaty is expected, with MPs in Westminster being given a vote on whether or not to accept the deal, followed by a vote in the European Parliament, which holds a veto.
March 21-22 – Final European Council summit in which the UK will take part as a member state.
March 29 – Two years after the invocation of Article 50, the UK ceases to be a member of the EU. Because the exact moment of exit is midnight Brussels time, the UK is due to leave at 11pm on March 29.
Under the terms of the Brexit Bill, the bulk of Brussels legislation will be automatically transposed on to the UK statute book.
Britain will however continue to pay into the EU budget and remain subject to EU rules and regulations – while having no say over them – for the duration of the transition.
June – European Parliament elections take place without the UK.
2020
Mr Barnier has said he expects negotiations to continue on Britain's future relationship, including a free trade deal, during the transition.
The UK will seek talks with other countries on free trade deals, though the Commission insists that these cannot be signed until the transition period is over.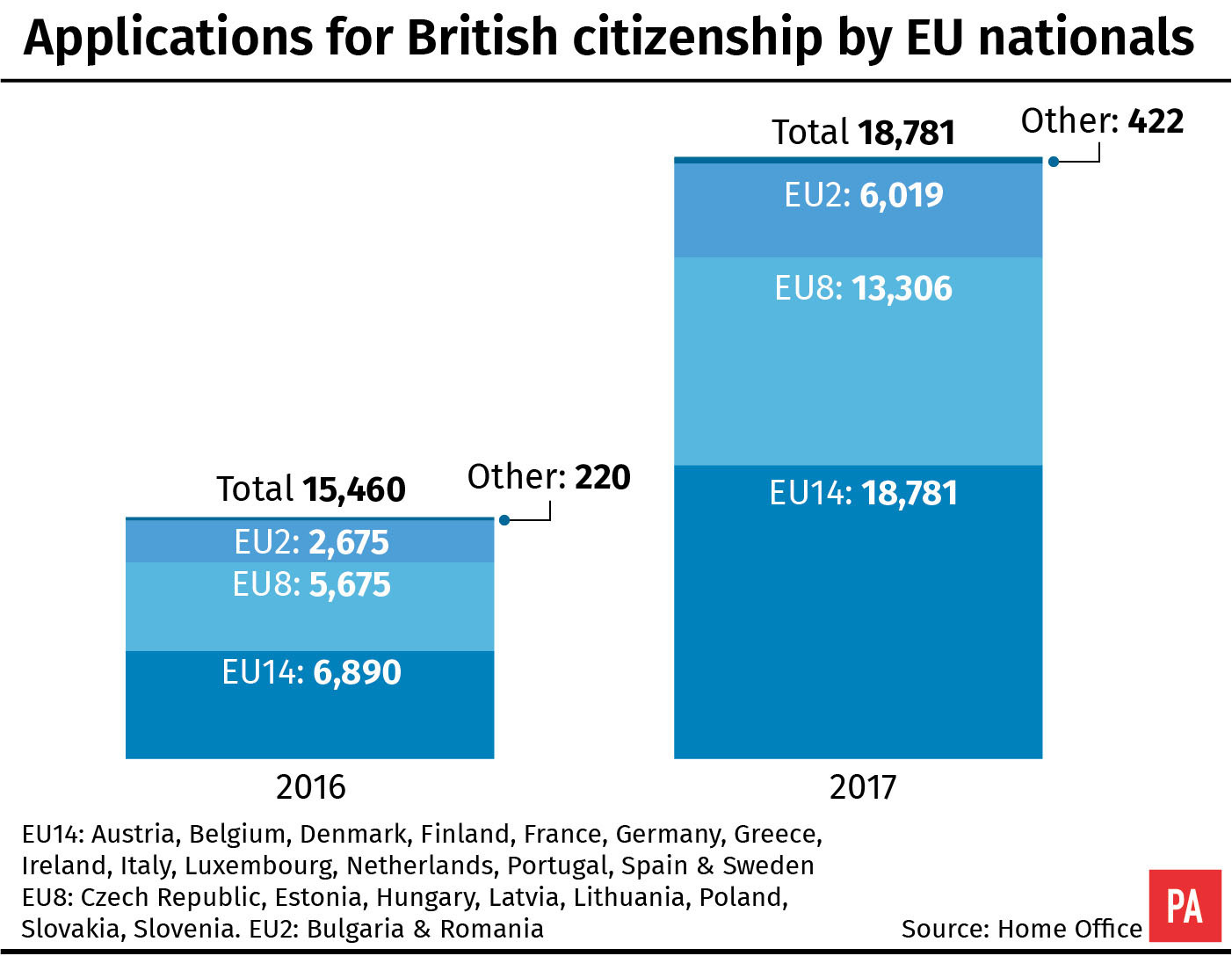 December 31 – The end of the transition period, coinciding with the end of the EU's seven-year budget.