Jurors in the rape trial of two Ireland rugby players have been released for the day.
The eight men and three women spent more than two hours deliberating on Tuesday but did not return any verdicts.
As she discharged the jury for the day, judge Patricia Smyth repeated warnings not to discuss the trial with anyone outside the 11-person panel.
The judge said: "Because of the critical state that you are at in the trial, I have to tell you in particular that you may not speak to anyone about this trial.
"Do not let anyone speak to you. Do not look at the press. Do not look at social media. Do not look at Twitter."
"Only deliberate when all 11 of you are together," added Ms Smyth. "Only speak about this trial when all 11 of you are present.
"I am going to release you and we will meet tomorrow at 10am. Thank you very much."
Paddy Jackson, 26, from Oakleigh Park in Belfast and his Ireland and Ulster teammate Stuart Olding, 25, from Ardenlee Street in the city deny raping the same woman at a house in south Belfast on June 28, 2016.
Jackson denies a further charge of sexual assault.
Two other men have also been on trial on charges connected to the alleged incident.
Blane McIlroy, 26, from Royal Lodge Road, Belfast denies exposure while Rory Harrison, 25, from Manse Road in Belfast denies perverting the course of justice and withholding information.
The high profile trial, initially scheduled to last five weeks, is now in its ninth week at Belfast Crown Court.
As jurors were sent out to start their deliberations at 12.40pm on Tuesday, the judge indicated she could only accept a unanimous verdict.
She said: "Members of the jury, the only verdict that I can accept is a unanimous verdict and that is a verdict in respect of which all 11 of you agree."
The judge later said: "Thank you all sincerely for stepping out of your own lives and coming here to give us your time."
Jurors have heard evidence from 30 witnesses, including the four defendants and the complainant whose testimony was given during the course of eight separate days.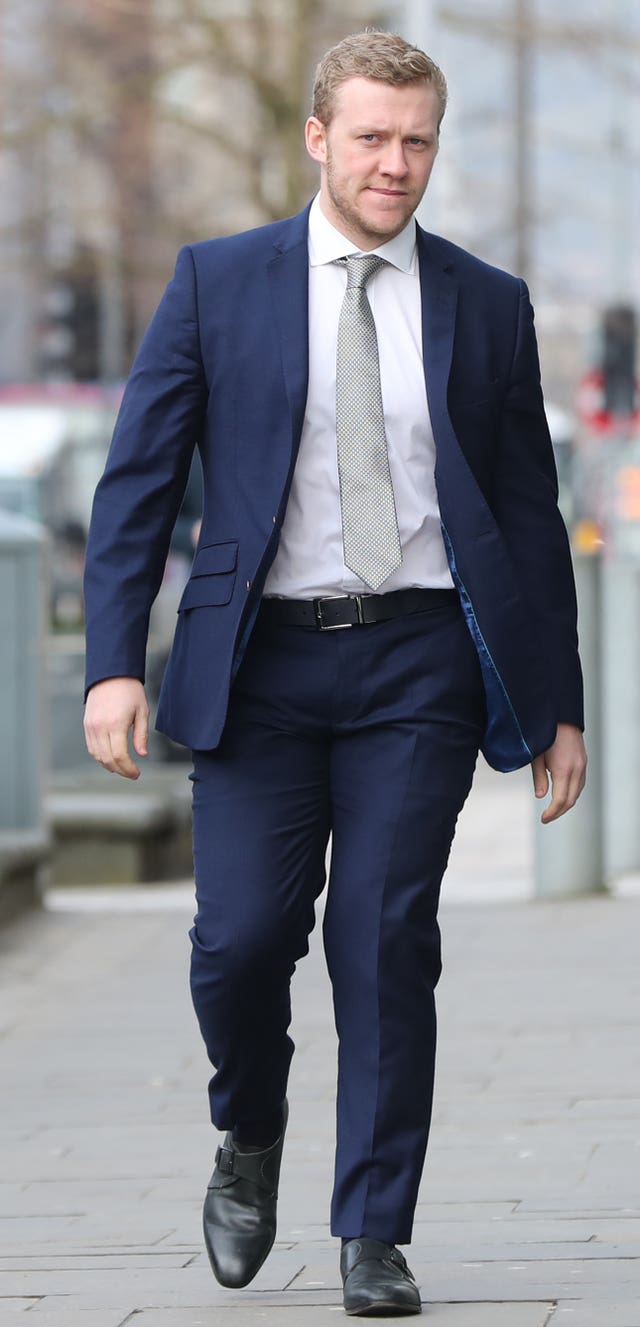 Earlier Judge Smyth spent more than an hour issuing legal direction to the jury.
She instructed them to consider the case for and against each defendant separately.
They must also take into account all of the evidence, including testimony provided by the defendants which has to be assessed in the same way as any evidence, the judge said.
Jurors were further advised that if evidence bears upon the case of another defendant that person may have an interest of their own.
It is a matter for jurors to determine whether someone "may have tailored his evidence accordingly".
Ms Smyth added: "It is entirely for you to decide."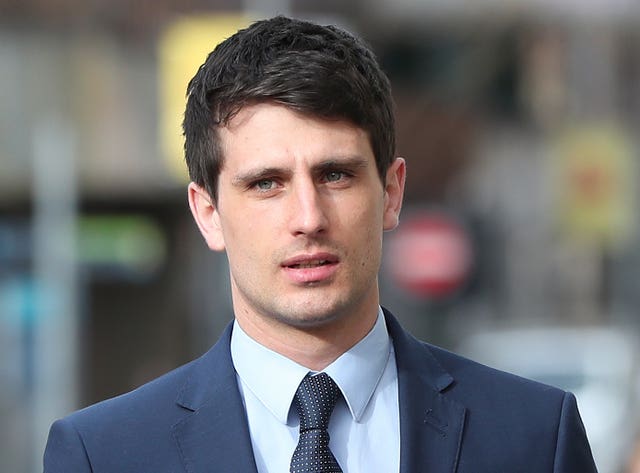 "People lie for all sorts of reasons and the defendants are no different," said Ms Smyth.
Reasons include panic or confusion, the court heard.
Referencing text and WhatsApp exchanges, Ms Smyth told jurors to consider all of the messages that have been sent by all of the young people in the case.
"Consider all the possible innocent interpretations before you reach your final conclusion."
She also told the jury they could decide what, if any, weight should be attached to good character evidence presented in respect of each defendant.
Meanwhile, alcohol consumption must also be taken into account.
"It is important that you do not leap to the conclusion that just because the defendants were drinking that they were prepared to engage in non-consensual sex."
Throughout the hearing all four defendants, dressed in dark suits, shirts and ties sat side by side in the glass dock in the middle of the courtroom number 12, one of the biggest in the Laganside complex.
The public gallery was also packed to capacity.
Judge Smyth reminded jurors that it was for the prosecution to prove the defendants' guilt.
She added: "The defence do not need to prove anything, in particular they do not have to prove their innocence."
The jury would also have to decide on defence arguments that the complainant was motivated to make false allegations because she was "petrified" photographs showing her engaging in "group sex" would enter the public arena and "thereafter she began a process from which there was no way back".
The judge said: "That's for you to decide."
The case has been adjourned until Wednesday.