School pupils have been challenged to get more active at an anti-obesity roadshow.
Experts in exercise and food visited Holyrood Secondary School in Glasgow on Tuesday as part of the Inch By Inch for Scotland project which aims to introduce small lifestyle challenges from a young age to improve the country's health.
In 2014, 65% of adults were classed as overweight, with 28% classed as obese.
For children the figures were 31% and 17%, with obesity said to be "rising alarmingly" in the most deprived parts of the country.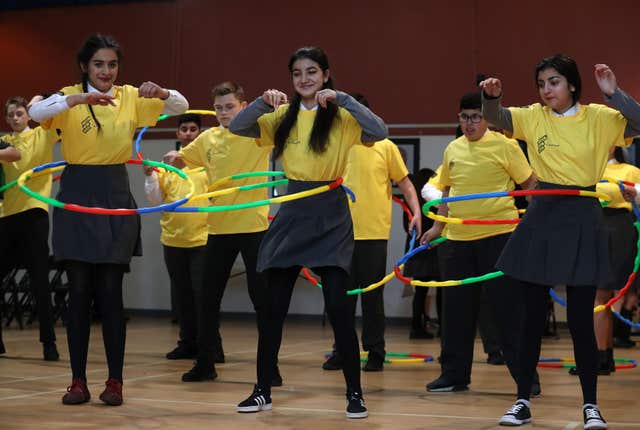 A campaign spokeswoman said: "Inch by Inch for Scotland is about making small lifestyle challenges. It's about doing easy exercises. It's about cooking simple, tasty meals. It's about saving money. It's about great promotions. It's about doing things inch by inch, little by little.
"One of the most worrying statistics is that obesity is rising alarmingly within the most deprived, low-income areas.
"For this campaign we have created content aimed at this target market. Many campaigns in the past have been aimed at middle class families. Recipes have included ingredients that are featured in supermarkets but not in local convenience shops. Many ingredients are too expensive for people in low-
income areas.
"Throughout the initial 16 months of the Inch by Inch for Scotland campaign we will be issuing challenges to people to take part in – both exercise and food-based."