A former assistant to Harvey Weinstein has said she was "defrauded" by the non-disclosure agreement she signed when she left his company Miramax after alleging he attempted to rape a colleague.
Giving evidence to the Commons Women and Equalities Committee, Zelda Perkins, who left the company in 1998, told MPs she listed obligations in the agreement that she believed would restrict Weinstein's allegedly predatory behaviour.
She told the committee: "I was unhappy with the entire process and the entire agreement and the only part of the agreement, the only thing I could do, the only arsenal I had, was trying to make the agreement restrictive to his behaviour, as restrictive as it was to our non-disclosure."
Ms Perkins said she had asked that Weinstein go to therapy and for "a human resources system to be brought into the company with three complaint handlers, one of whom had to be an attorney because I hoped that meant they couldn't lie".
She said: "If a damages claim was sought in the following two years this would either be disclosed to Disney or they would fire Harvey from the company."
She said they had the right to check if this was being enforced for the following three years but Ms Perkins said she did not.
She told MPs: "I did for about 12 months afterwards but the whole process was so demoralising.
"I would have thought they would have bent over backwards to have upheld their obligations."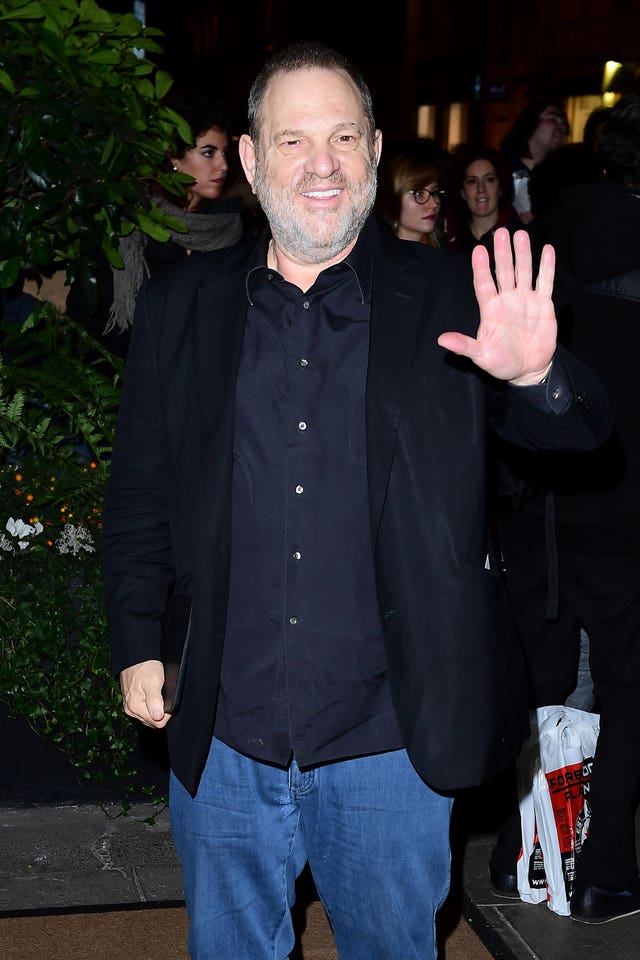 Detailing the three days of intense negotiations with Weinstein's lawyers Allen & Overy, she said the NDA was a "morally lacking agreement on every level", adding there were clauses that precluded her from speaking to colleagues, friends and family about what happened but also obligated her to get medical practitioners and lawyers to sign agreements before she could speak to them about what had happened.
She told MPs: "We were still under pressure to not name anybody."
Ms Perkins said her former colleague, who was the victim of the alleged assault, sought counselling but never spoke about the incident because "she was so afraid of this agreement she felt she was not allowed to".
She told MPs that she believed breaking the agreement, which she was never given a copy of, would result in jail time.
She added: "I was told clearly it was a very broad agreement and basically I just couldn't ever say anything about anything to anybody and just the safest thing was to erase the entire last four years of my life pretty much from my memory.
"At no point was it made clear to me that it was unenforceable or could potentially be unenforceable."
Recalling a 12-hour session with Weinstein's lawyers that went on until 5am, she said: "It was a reasonable environment up to a certain point but what was unreasonable about it was the pressure we were put under collectively.
"I felt my lawyer was put under a huge amount of pressure, with me and apart from me.
"It was a siege mentality, you lose track of time and place, you're in a battle."
Weinstein, who has been accused of sexual assault and harassment by multiple women, has denied all allegations of non-consensual sex.