A man accused of stealing Frances McDormand's Oscar as she celebrated at an after party apologises for detracting from her success, his lawyer has said.
Terry Bryant, 47, appeared before a judge in Los Angeles on Wednesday accused of swiping the best actress Academy Award from the Governors Ball.
Bryant was seen showing off the statuette to photographers on the night and courting praise for what he claimed was his success.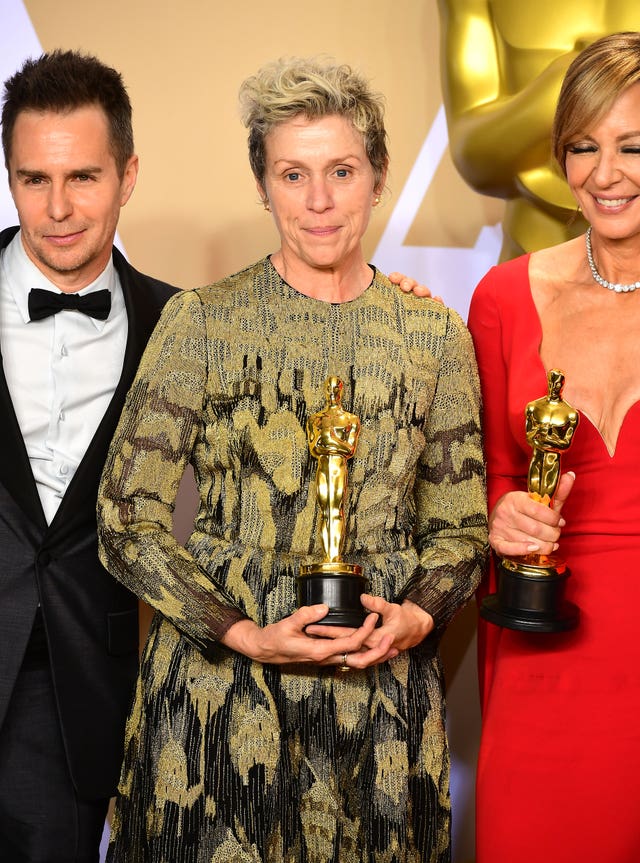 "I assume he would say, 'I meant no harm and I'm sorry that this is maybe detracting from the magnitude of your award'," Mr Brookman said.
Bryant, described as a 'sweet, gentle man of faith' by his rabbi, appeared in court on bail wearing a grey pinstriped suit and clutching a Louis Vuitton handbag.
He posed for photographers during the brief hearing over the one charge of grand theft of property, which he has pleaded not guilty too.
Mr Brookman told a press conference he would be contacting McDormand, who reportedly did not want Bryant to face charges, and that his team would be scouting social media to see what other video evidence exists.
The lawyer said he hopes the case is dismissed entirely, but believes it could be dropped to a lesser charge when the actual monetary value of the award is considered.
The court was previously told Bryant has 13 primarily theft-related convictions from between 1994 and 2012.
He was seen leaving the ball in a tuxedo as he showed off the award to photographers, including one who confronted Bryant after not recognising him as a victor.
Bryant was also seen planting a kiss on the award's head in a video selfie on Facebook.
"Look it, baby. My team got this tonight. This is mine," he said in the now-deleted clip.
Mr Brookman previously said there is a "difference between holding an Oscar and what he is charged with".
A publicist for McDormand, 60, said she was "happily reunited" with the award for Three Billboards Outside Ebbing, Missouri, her second best actress Oscar.
The hearing at Foltz Criminal Justice Centre was adjourned until May 1.