A pedestrian has suffered possible life-threatening injuries after a car ploughed into a pharmacy.
Passers-by said a silver car mounted the pavement in a busy Jewish shopping district in Golders Green Road, north west London, which was packed with people doing their Passover or Pesach shopping.
The London Ambulance Service (LAS) was called to the incident at 11.46am on Wednesday and crews treated two people at the scene.
Both have been "taken as a priority to a major trauma centre".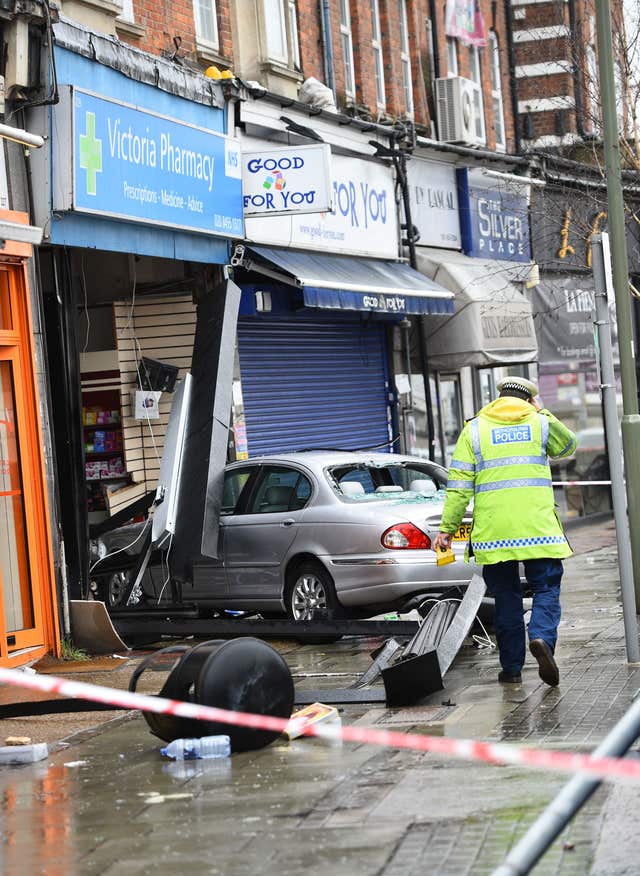 "We await an update on the other injured person's condition."
Road closures were put in place while emergency services dealt with the incident.
No arrests have been made.
The air ambulance, three ambulance crews, an incident response officer and a hazaradous area response team were sent to the scene by the LAS.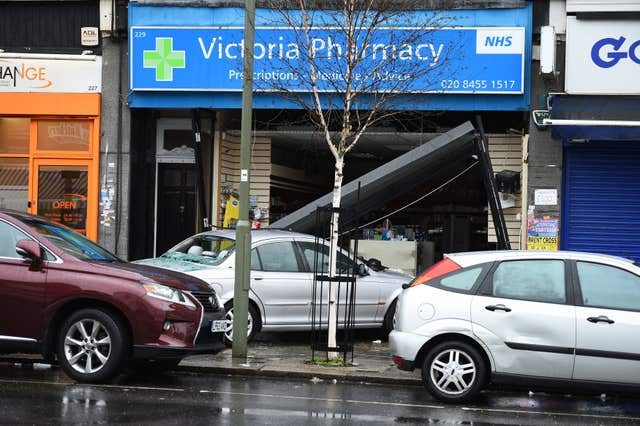 She said: "It is a terrible thing to see. It is quite traumatic to watch. The police and the emergency services have been doing a fantastic job in caring for people. It is troubling to see. In my heart I am hoping it was just an accident.
"When I came to the shop there was people holding the shopfront up so that the debris – like the sign – did not fall and hit anyone. People were trying to help and trying to make sure that no one got injured."
Passer-by David Collier tweeted: "Tragic. People holding shop front up . Certainly serious injury. People just out for pesach shopping. Heartbreaking."
CST, a charity that helps British Jews tackle antisemitism, tweeted that it appeared to be an accident.
A London Fire Brigade spokesman said fire crews from Hendon, Finchley and Paddington fire stations were called out to "a road traffic accident involving a car in collision with a shop front".