A prominent Labour peer has criticised Jeremy Corbyn for not contacting him after he said the party leader was shown an anti-Semitic email he received.
Lord Levy said that the Labour leader in the Lords, Baroness Smith of Basildon, showed Mr Corbyn the abusive message on Wednesday night, but he heard nothing back on the issue.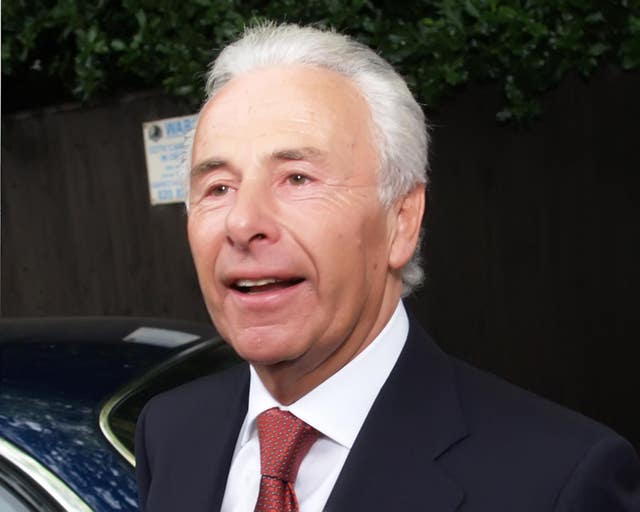 "You are just another Jewish pig, bloodsucker living on taxpayers' money. What are you doing in this country anyway?
"Why don't you piss off to Israel? We don't need Jewish bastards like you in this country."
Lord Levy told BBC2's Newsnight that he did not know if the email was from a supporter of Mr Corbyn, adding: "But, I know that Jeremy was shown this email last night."
"He saw it last night. It was shown to him. There's not been a word – 'Michael, we're so sorry, Michael that's really just not on.'"
Lord Levy added: "It was shown to him by the Labour leader of the Lords last night. She told me she showed it to him."
The former Middle East peace envoy accused Mr Corbyn of not taking anti-Semitism seriously enough.
"There has to be a zero tolerance policy. Enough words. They are just not taking this seriously. I have never received such a disgusting email."
A Labour source told the Press Association: "Jeremy was shown some text on someone's phone for a matter of seconds when he was on his way to vote.
"Of course, if something so serious had been raised with Jeremy in more than a passing way for a few seconds he would have been able to engage with it, and would, of course, have acted."
After a wave of anti-Semitic controversies rocked Labour in recent months, Mr Corbyn has pledged to do more to deal with the situation as he acknowledged the problem is not just a matter of a "few bad apples".
Lord Levy said he had reported the email to the police.