MPs have spent less than a fifth of their time in the House of Commons over the past 12 months debating Brexit.
Around 187 hours have been devoted to discussing the UK's departure from the EU, Press Association analysis has found.
This works out as 18% of all the time MPs have spent in the Commons since Article 50 was triggered exactly one year ago.
By contrast, around 36 hours of debate have taken place on the NHS and social care.
The PA used timings published in Hansard to compile the figures.
The EU (Withdrawal) Bill is currently in the House of Lords, and if peers amend the legislation it will return to the Commons for further discussion.
MPs have met in the House of Commons on only 128 days since Article 50 was triggered on March 29 2017 – just over a third (35%) of the year.
The general election campaign and the summer recess meant MPs were away from Parliament for much of May to September.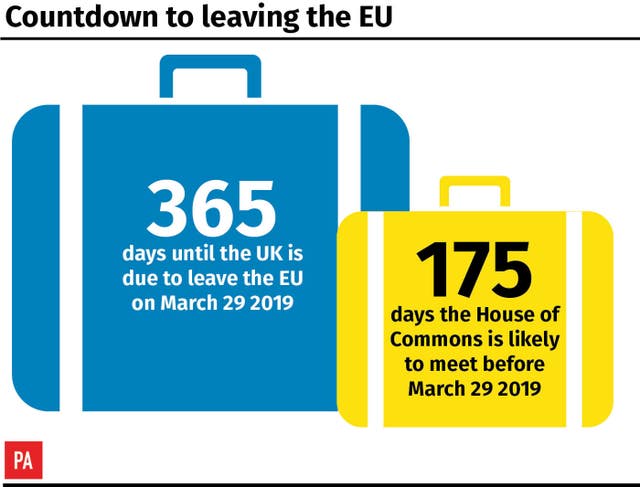 The Easter recess means that after today, MPs will not meet again in Parliament until April 16.