Firefighters have nothing to apologise for over the delayed response to the Manchester Arena terror attack, says the Mayor of Greater Manchester.
In an open letter to the county's firefighters, Andy Burnham acknowledged those on the front line on the night of May 22 were "desperate to help but were prevented from doing so by decisions taken above you".
Mr Burnham told them it was failure of "process, leadership and culture".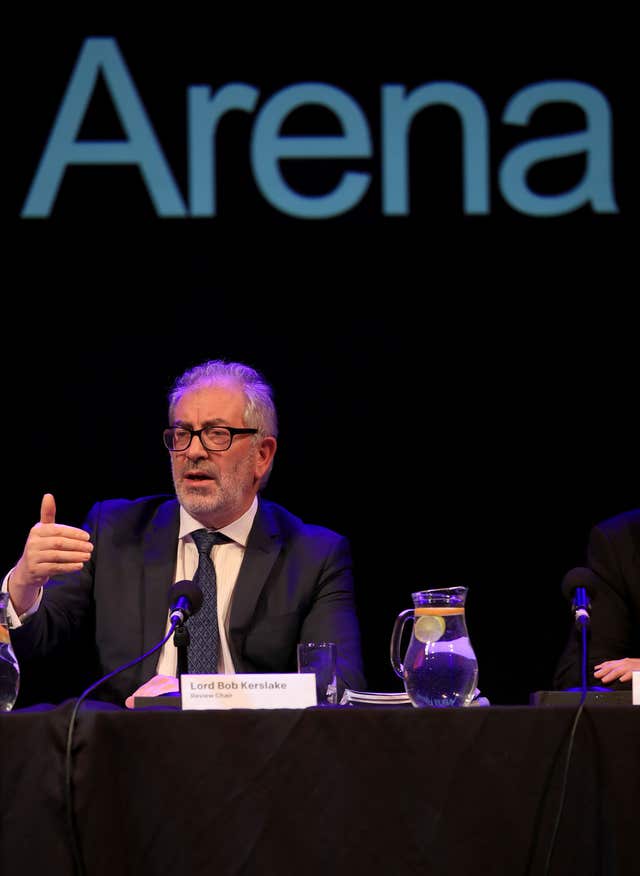 Dawn Docx, the interim chief fire officer of Greater Manchester Fire and Rescue Service (GMFRS), made a public apology while Mark Rowe, the north west secretary of the Fire Brigades Union, said members felt "ashamed" they could not help casualties more quickly.
On Friday, Mr Burnham wrote: "Over the past few days it has been hard to read comments from firefighters on duty on the night of the Manchester Arena attack.
"Some have spoken of their shame and even asked for forgiveness from the people of Greater Manchester.
"While I understand why people feel like this, it is important for me to say that I think that they are wrong. No frontline firefighter in Greater Manchester has to apologise for anything. You and colleagues did nothing wrong on that night.
"In fact, I know that you were desperate to help but were prevented from doing so by decisions taken above you. The failure is not yours but one of process, leadership and culture.
"I know this because you told me of your concerns in the days after the attack. This prompted me to commit to an independent report into what happened and that has been published this week."
He added: "Difficult as this week has been, I think we will look back on it as a turning point in our fire service's proud history when we resolved together to make it a service where the excellence of the front line is matched by everything above it."
The then £155,000-a-year GMFRS chief fire officer, Peter O'Reilly, has now retired, keeping his pension with no action taken against him.
Suicide bomber Salman Abedi detonated his home-made device in the foyer of the venue as 14,000 people streamed out at the end of an Ariana Grande concert.