The husband of Nazanin Zaghari-Ratcliffe, the British mother imprisoned in Iran, has called on Theresa May to intervene after the failure of efforts by Boris Johnson two years on from her arrest.
Speaking at an event in Hampstead to mark the second anniversary of her detention, Richard Ratcliffe said: "Nazanin is still in prison, so in simple terms, the Foreign Secretary has not done enough.
He added that he still wanted Foreign Secretary Boris Johnson to be clear about the technicalities of what he thinks Mrs Zaghari-Ratcliffe's rights are.
He said: "Before Christmas he vowed to leave no stone unturned, which was a political commitment, but legally, they say it is being treated as a consular case.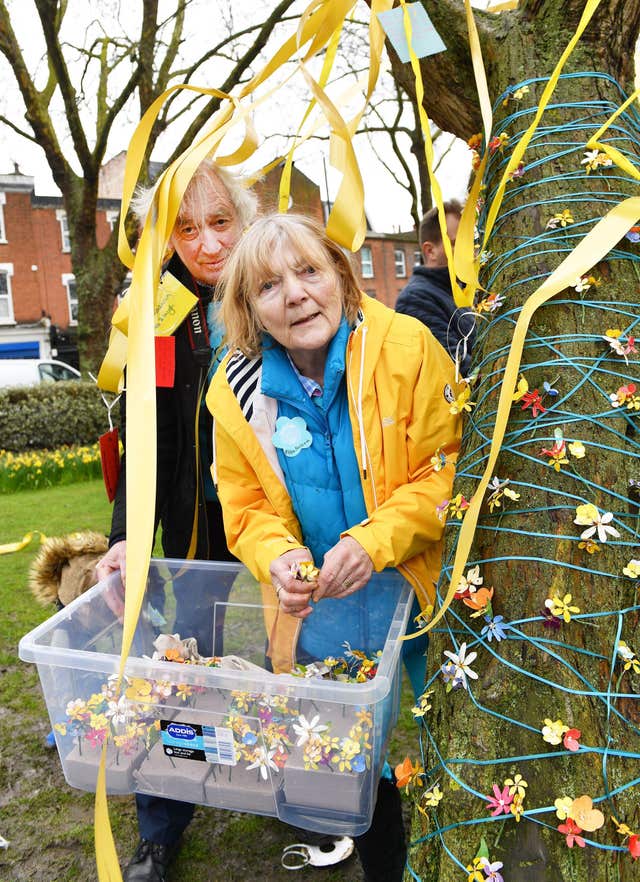 Mr Ratcliffe was joined by over a dozen members of the local community including MP Tulip Siddiq in adorning a tree with yellow ribbons, from which they tied jokes and flowers.
The event was designed to lift the spirits of Nazanin's friends and family, after what Mr Ratcliffe called "dark two years."
Mr Ratcliffe has not seen his wife or his daughter Gabriella, who is now three, since they were stopped at the airport in Tehran in on April 3 2016.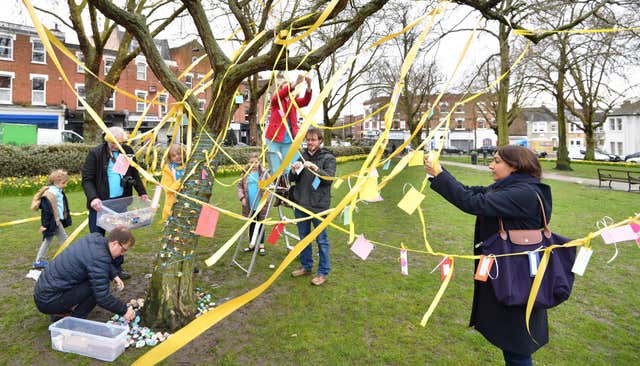 Gabriella is being looked after by her grandparents in Tehran and has not seen her father for two years.
Mrs Zaghari-Ratcliffe denies the charges, insisting that the trip to Iran was a holiday, designed to introduce her daughter to her Iranian family.
Her employer Thompson Reuters, where she is a project manager for its charitable foundation, says she was in the country to visit relatives and not there for work.
Mrs Zaghari-Ratcliffe is a dual citizen of Iran and the United Kingdom, but Iran does not recognise dual citizenship, making it complicated for the British Embassy to make contact.
Also speaking at the event was Labour MP for Hampstead and Kilburn Tulip Siddiq.
She said: "Every time I table a question to ministers they always say that they can't comment on the negotiations, so what I want to know is what are they negotiating and are they going to bring my constituent home?"
She added: "We had a meeting with Boris Johnson and he said he would leave no stone unturned, but we haven't seen the results so I need to escalate this and have asked for a meeting with the Prime Minister."
When asked if Boris Johnson had been obstructive by denying her and Mr Ratcliffe Information, Ms Siddiq said: "I don't know if it's obstructive or that he has no information to give because he's done nothing on it. Perhaps he has no information to give because he hasn't put it at the top of his priority list."