Russia's foreign minister has accused the UK of "putting all decency aside" over its claims that Moscow is to blame for the poisoning of former spy Sergei Skripal and his daughter.
Sergey Lavrov appeared to suggested that UK secret services may have been involved in the March 4 attack in Salisbury, which he said may have been "beneficial" to the British Government to distract attention from Brexit.
Mr Lavrov said it was "outrageous" that Britain had failed to provide consular access to Yulia Skripal, 33, since it emerged that her condition was improving.
His comments came as the Russian Embassy in London issued a series of what it termed "questions without answer" about the Skripal case – including whether the UK had ever produced the Novichok nerve agent believed to have been used in the Salisbury poisoning.
Britain has said that Russian state involvement is the only plausible explanation for the attack, and has led a worldwide reaction involving the expulsion of more than 100 diplomats.
But Mr Lavrov accused Western countries of "playing children's games", according to reports from Russian news agency Tass.
"Today, our Western partners, and I first of all refer to the Great Britain, the United States and some other countries, which are blindly guided by them, put all of their decency aside and resort to bold lies and fake news," said Mr Lavrov.
"Our responses to all of this are calm and weighted as we keep insisting that all accusations and allegations must be backed with the facts."
Insisting that Moscow "could not have a possible motive" to attack Mr Skripal – who he said was "pardoned" at the time of a spy swap with the West – Mr Lavrov said there were other possible explanations for the poisoning.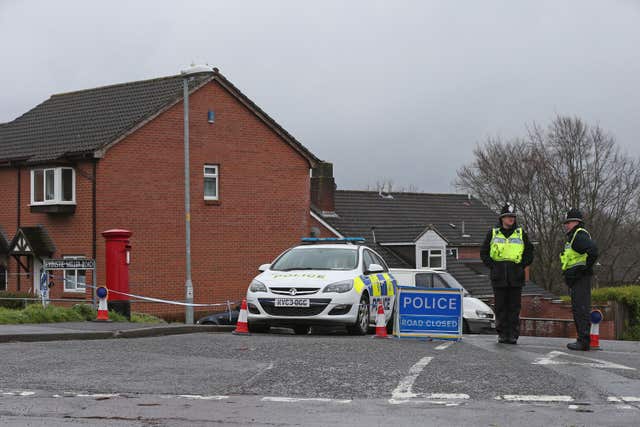 According to Tass, Russia's top diplomat said: "I want to reiterate that Russia has no relation to the Skripals' poisoning, but we are very interested – probably more than anyone else – in establishing the truth about our citizens' fate."
Mr Lavrov said he hoped that Mr Skripal would recover in the same way as his daughter, adding: "I consider this is outrageous that so far our multiple requests demanding access to our citizens have been rejected or have remained unanswered."
In a string of questions on Twitter, the Russian embassy asked: "Has the substance identified by British representatives as `Novichok' or analogous substances been researched, developed or produced in the UK?"
Britain has previously dismissed a series of Russian comments about the possible explanation for the poisoning as efforts to distract attention from Moscow's own failure to explain its part in the events.
Meanwhile, Russia's envoy to the Organisation for the Prohibition of Chemical Weapons suggested that Moscow would launch a new initiative in the Skripal case at an extraordinary meeting of its executive council on Wednesday.
Britain has granted the OPCW access to samples of the substance used to poison the Skripals, which UK experts have identified as Novichok, a nerve agent believed to have been developed by Russia.
On Sunday, Moscow sent a series of questions to the international organisation, including what data and material the UK had provided, what procedures were followed, where the samples are being analysed and when the OPCW will come forward with conclusions.
Russia's permanent representative to the OPCW, Alexander Shulgin, told Rossiiskaya Gazeta newspaper: "We plan to come out with one more initiative at the extraordinary session.
"I'd prefer not to disclose it now but, you can take it from me that it will be a good initiative, which will give rise to no unfavourable criticism. It fits perfectly well into the framework of the Chemical Weapons Convention and is geared to resolve the problem by civilized means."
A spokesman for President Vladimir Putin said that Moscow was ready to take further retaliation measures against the UK if its trade mission in Britain was shut down.
Following reports that the mission was slated for closure, Dmitry Peskov said: "Moscow is thoroughly analyzing every unfriendly step taken against the Russian Federation, and each such unfriendly step eventually gets a response, which has a respective formulation.
"That is why let's not run ahead, Moscow will not leave such steps unanswered."